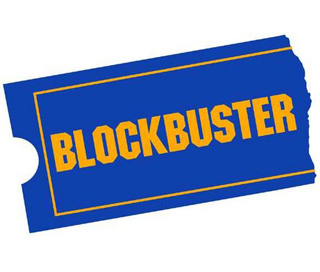 At a time when many in the movie business are predicting its imminent demise, Blockbuster is getting an important head start over key competitors Netflix and Redbox.
Under a new agreement, the Dallas-based movie rental chain will be able to offer Warner Bros. titles 28 days before its rivals. Beginning with the March 23 release of "The Blind Side," Blockbuster will have Warner Bros.' movies available for rental in its stores, by mail and on-demand the day they are released on DVD or Blu-ray.
"This new agreement reflects our strategy to be the only multi-channel provider for movies," James Keyes, chairman and chief executive officer of Blockbuster ,said in a statement. "This agreement reinforces Blockbuster's position as the most convenient source for new movies, and we are pleased to offer our customers the opportunity to get hot new movies as soon as they are released. This gives Blockbuster a full four-week lead before either kiosk or other subscription services can offer any Warner Bros. titles."
The move is an important lifeline for the struggling chain, which has been laboring to cut some $975 million in debt and close over 1,000 under preforming stores. Thus far, Hollywood studios like Warner Bros. have been willing to work with the chain because unlike kiosk businesses such as Redbox, Blockbuster honors a higher price point on rentals and DVD sales.
They may be called upon to give even further assistance. Last week, while floating the possibility that it might have to file for bankruptcy protection, Blockbuster said it was in talks with studios to lower the costs of DVDs.
Netflix signed its own pact with Warner Bros. in January in which it agreed to a 28-day delay on offering new releases to subscribers in exchange for increasing the number of catalogue and direct-to-video titles available for instant streaming on the Netflix site. As part of the agreement, Netflix is paying Warner Bros. less for the films it streams and for the new releases it rents after the 28-day window has closed.
Negotiations between Warner Bros. and Redbox have been notably more contentious, with both companies locked in a protracted legal struggle over the studio's refusal to make its new releases immediately available to the kiosk operator.