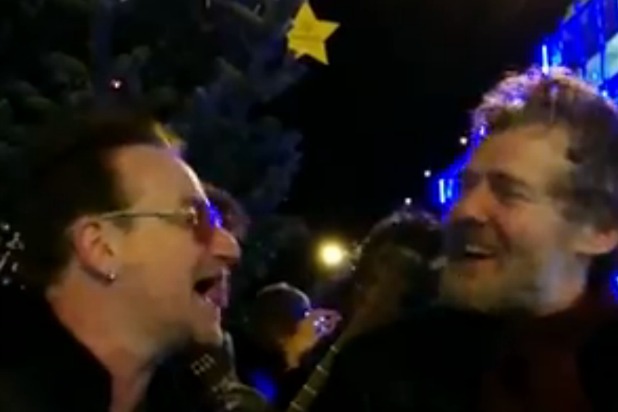 U2 singer Bono joined singer and "Once" star Glen Hansard to serenade the people of Dublin with Christmas carols.
Each year since 2009, Bono and Hansard have performed on Grafton Street to raise money for Simon Communities, a charity working to end homelessness in Ireland.
Also read: U2's The Edge Talks About His MTV Homelessness Special — and Meeting Panhandlers
In the semi-autobiographical "Once," Hansard played a street musician who busks for tips on the streets of Dublin, just as he began doing at 13. The film won a 2007 Oscar for Best Original Song and has since become a Broadway musical.
Watch the video: