Put your hands where I can see 'em…
Philippe Reines, Hillary Clinton's longtime adviser, appears to be trolling President Donald Trump following a New York Times report  that former FBI director James Comey once tried to blend into the curtains in the White House Blue Room in order to avoid a hug from the commander-in-chief.
Comey said he "pre-emptively reached out for a handshake and grabbed the president's hand." But it didn't seem to work. In a sleight-of-hand trick, Trump pulled him into an embrace before he could do anything.
Perhaps Comey should have taken a cue from Clinton.
On  Friday, Reines tweeted a video of his "favorite moment from debate prep," showing Clinton practicing her technique by greeting a Trump stand-in before a debate.
---
Also Read: Donald Trump Denies Shutting Down Comey: 'No. No. Next Question'
---
"Not easy to avoid the unwanted Trump hug, sometimes it even takes practice," Reines tweeted.
Note: The end of this clip is — hands down — the best part.
Not easy to avoid the unwanted Trump hug, sometimes it even takes practice…

A favorite moment from debate prep (9/24/16): pic.twitter.com/JAAHaqKFoa

— Philippe Reines (@PhilippeReines) May 19, 2017
Every 'SNL' Alec Baldwin Donald Trump Sketch Ranked, From Least to Most Retweetable (Photos)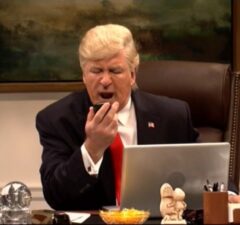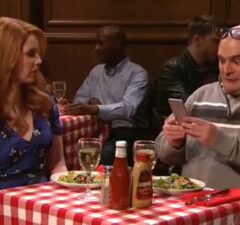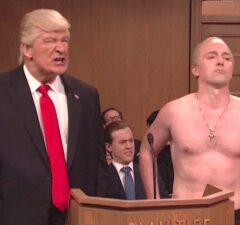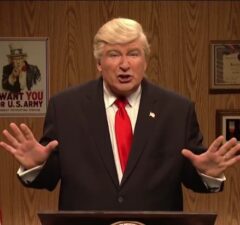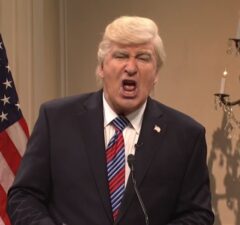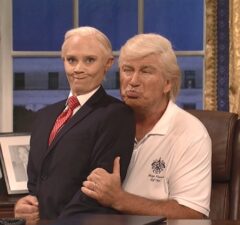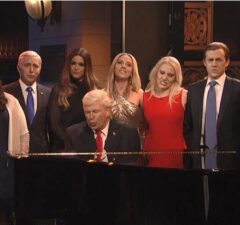 (Tap photo and swipe to view gallery)