The Weather Channel has named David Clark its new president, placing a new executive in charge of its programming after earning high ratings and praise for its coverage of Hurricane Sandy.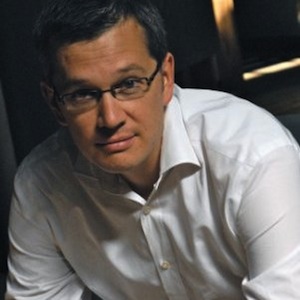 Clark comes to the network from the Madison Square Garden Company, where he was executive vice president of sales and partnership development. The president's role was previously part of the CEO position.
"David brings a unique and broad range of experience across all areas of media and television to this role, one that requires a leader who understands the brand promise of the Weather Channel network while understanding how it must super serve our core audience of weather enthusiasts," CEO David Kenny said in a statement.
The channel provided much-needed news for many on the East Coast when Hurricane Sandy made landfall.
Before working for MSG, Clark served as general manager of the Fuse network, where he built a news division and greenlit several original series.
"As a lifelong fan, I am honored to join a team so deeply committed to such an important mission," Clark said in a statement. "As anyone passionate about the science of weather knows, weather is unique in its ability to bind us together in common experience and the Weather Channel is at the heart of that."
Clark was also founding member of JOOST.com, an aggregator of premium video. Prior to that, he served as the vice president of global marketing partnerships for MTV Networks. He also had a stint as chief operating officer of Shanah.com, an e-commerce site, and at Simon & Schuster.