Despite record-cold temperatures across the Midwest, James Cameron 3D epic "Avatar" continued its history-making run at the domestic box office this weekend, with the second highest grossing film of all time taking in another $48.5 million, according to studio estimates.
Dropping just over 30 percent from New Year's weekend, The Fox-distributed movie, which should complete this weekend with $429 million in total North American gross, has now exceeded the $1.2 billion mark globally, with foreign totals due to be announced later on Sunday.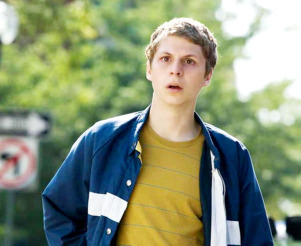 "Avatar" faced little competition from three new entries at the domestic box office this weekend.
Lionsgate vampire movie "Daybreakers," a $20 million R-rated horror film starring Ethan Hawke and Willem Dafoe, met its pre-release projection with a solid $15 million opening.
Meanwhile, Universal romantic comedy "Leap Year," which stars Amy Adams, got off to an adaquate $9.2 million start, just below the $10 million benchmark the studio was hoping for. Universal paid $19 million to Spyglass Entertainment to release the film in North America.
And Weinstein-distributed "Youth in Revolt" underperformed to the tune of $7 million. The R-rated comedy, which stars Michael Cera, has a reported production budget of $18 million.
With Bismarck, N.D. checking in at minus-37 degrees Saturday, and plenty of other locations across the U.S. andCanada reporting their own record lows, studio distributors were worried going into the weekend that the audience would stay home.
However, with the overall market generating about $147 million this weekend, about flat with the same week last year, the weather proved to be a minimal factor.
"I think some people might have gone to the movies to stay warm," theorized one distribution president.
Continuing to maintain its own heat after three weeks of release, Warner's "Sherlock Holmes" stayed in second place at the domestic box office with $16.6 million, a drop of just over 50 percent from last weekend. The $90 million action-oriented re-imagining, which stars a ripped and shredded Robert Downy Jr., has now grossed $165.2 million domestically and over $250 million worldwide, with its foreign total to be announced later on Sunday.
Just behind in third place, Fox's "Alvin and the Chipmunks" sequel will finish the three-day weekend period with about $16.3 million, bringing the $75 million family film's three-and-a-half-week domestic total to $178.2 million.
In fifth place, right behind "Daybreakers," Universal's "It's Complicated" dropped a respectable 41 percent in its fourth weekend to $11 million. The $80 million Nancy Meyers-directed romantic comedy has now grossed $76.4 million.
Also hanging strong in the top 10, but doing it after eight weeks of release, Warner's "The Blind Side' added another $7.6 million this weekend and is now up to $219.2 million domestically.
Money-losers dropping out of the top 10 this weekend included Weinstein's Rob Marshall-directed musical "Nine," which cratered 58 percent to $1.5 million. The $64 million film, which is nominated for three Golden Globes, lost 352 locations going into the weekend — it played at 1,060 theaters – and it has only grossed $16.8 million to date.
Also dropping out of the top 10 in its fifth week, Warner-distributed Clint Eastwood film "Invictus" took in $1.6 million, bringing the $60 million movie's domestic total to just $33.4 million.
Distributors for both films hope that the upcoming Golden Globe Awards and Oscar nominations turn the momentum around for their respective films.
For its part, Fox has all the momentum it needs right now for "Avatar," but it seems like it'll need a big push to get it all the way to $1.8 billion globally, the all-time revenue benchmark established by Cameron's last film, "Titanic," over a decade ago.
Playing for nearly nine months from December 1997 through August 1998, that film got a 43 percent February bump following its Best Picture win at the Oscars.
"Avatar" should have real competition at the box office next weekend, when Warner opens Denzel Washington-starrer "The Book of Eli."
"Avatar" passed "Transformers: Revenge of the Fallen" as the highest grossing film in the last year this weekend. It remains only the seventh highest grosser domestically of all time.