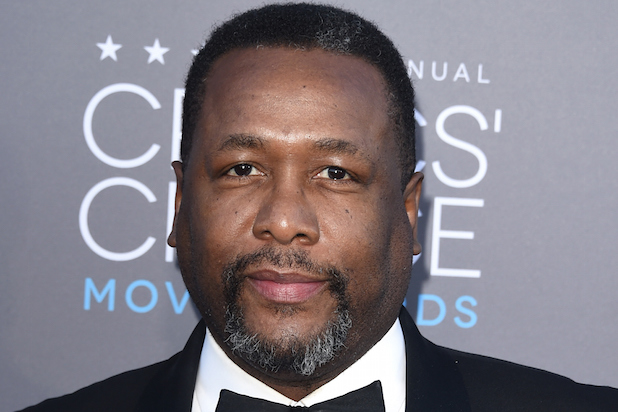 Actor Wendell Pierce has decided not to attend a graduation ceremony at Rutgers University-Newark where he was scheduled to speak, following his arrest in Atlanta over the weekend.
"Mr. Wendell Pierce was arrested early Saturday morning at Atlanta Loews Hotel, where he was a guest," an Atlanta Police Department spokesperson told TheWrap in a statement.
According to the police report, a conversation about politics between Pierce, his girlfriend and a group also staying at the hotel got heated at which time Maggie Baca, a member of the other party, said Pierce pushed one of her female friends. Baca said Pierce then followed the group to their room, which he allegedly tried to enter. From there, Baca said the group tried to push Pierce out when he began to hit her.
Also Read: 'The Wire' Actor Wendell Pierce Arrested in Atlanta
Pierce refutes Baca's account, telling police that he followed the group to their room, but that she and the other two witnesses tried to pull him in as he fought to get away.
"The incident did not rise to anything significant so no special notification was made … it was treated like any other arrest a patrol officer conducts," the APD statement continued. "Mr. Pierce made no indication he was famous nor did the officer inquire."
Pierce is best known for playing Det. "Bunk" Moreland on the HBO series "The Wire," and most recently played Clarence Thomas in the pay-TV network's original movie "Confirmation" opposite Kerry Washington. He also appeared in the critically acclaimed film "Selma" and multiple episodes of CBS sitcom "The Odd Couple."
TV news anchor Soledad O'Brien will speak at Wednesday's commencement in Pierce's absence.