Have you ever wondered what it would be like to live in Seattle, only with more rain? The weather in L.A. this past week was an introvert's dream. Permission to stay home. No one got mad if you canceled and when I told someone I was going to the supermarket, their response was my best case scenario: "Don't go out!"
I couldn't ask for more.
My best friend Liza, who grew up in L.A, gave ]some context to the situation. "We used to love the rainy days here because they happened so infrequently," she said. "But a rainy day is one thing. A rainy month is another." Most people in L.A. don't even own an umbrella. Why? The car is their umbrella.
Even without the rain, driving in L.A. makes me nervous. It seems every other driver on the road is texting or doing their make-up, or both. I also assume that every driver carries a gun and that any minute, I'll change lanes too quickly and someone will shoot me.
When I first started driving, I would see people waving to me all the time. Waving and honking. What a friendly town! Because I'm polite, I would wave back. Then one day it was pointed out: those are not appreciative honks.
Yes, I drive slowly. Or as I like to think of it: carefully. And when it's raining, a drive that would normally take 20 minutes takes six hours. The best part is when I'm driving through rivers at 2 miles an hour and someone speeds by, engulfing my car in a tidal wave. Like a car wash where the car emerges dirtier than before.
If you see me on the 405, don't honk. Here are 5 things worth driving to this weekend:
What to See
William Kentridge at THE BROAD
I was unfamiliar with this artist and rarely do I emphatically tell people "Just see it" but that's what happened after visiting this phenomenal exhibit. The first major retrospective of the celebrated South African artist is called: In Praise Of Shadows and the early black and white charcoal drawings depict growing up in apartheid-era Johannesburg. There are prints, drawings, animated films, opera, documentary footage of the artist making his art and dramatic installations. In particular, "The Refusal of Time," is an installation where you sit in a darkened room and watch the shadow animations that move across the walls with loud clanging and clashing sounds. I'm not an art critic, but I'm pretty sure you'll leave this show feeling elevated.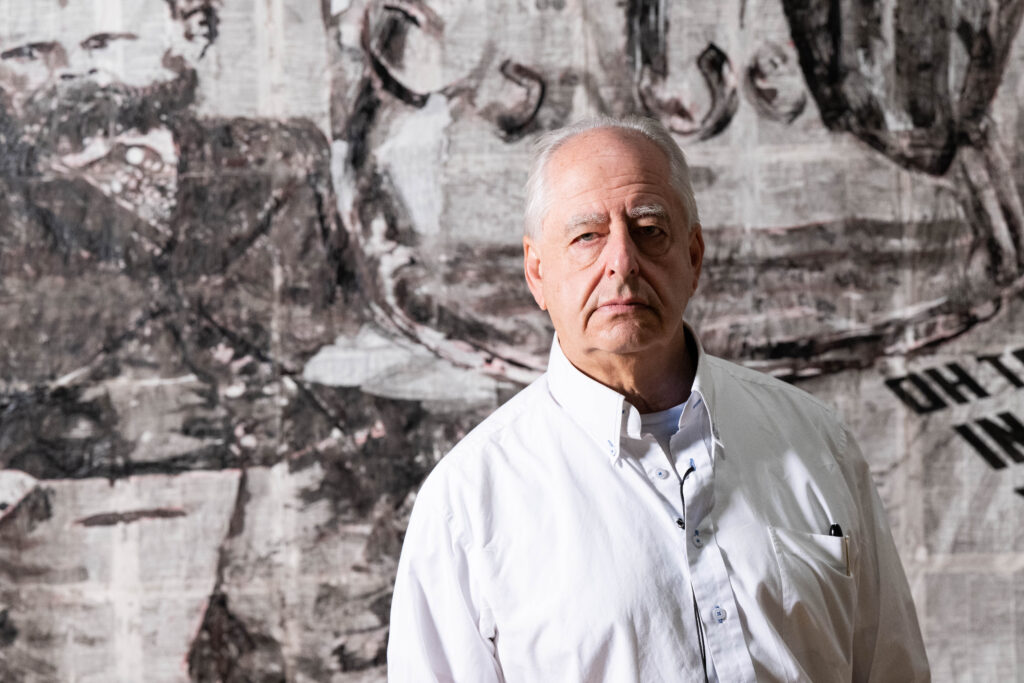 Dates: Through April 9, 2023
Location: The Broad | 221 S Grand Ave Los Angeles 90012
Ticket Prices: $18
Parking: Parking is available directly beneath The Broad in the museum's parking garage. Enter on 2nd St. between Hope St. and Grand Ave.
Lean In To
I'm not very skilled at balance in general, especially when it comes to my chi. Tai chi's core principles come from of its ancient Chinese ancestor, qigong (pronounced "chi gung"), which dates back over 4,000 years. Qigong is often thought of as the interior portion of Tai Chi, with lots of stationary movements and focuses more on self defense. Tai Chi movements are more complex and in constant motion – gracefully transitioning from one meditative movement to the next with controlled breathing. If your spiritual equilibrium needs work, Tai Chi is for you. Best of all, you don't have to be in great shape to do it – these practices are for the mind/body connection and promote flexibility and balance.
This class is for beginners and open to all ages. The classes are free. Donations are graciously accepted.
Address: Dr. Paul Carlson Memorial Park 10496 Park Ave, Culver City, CA 90232 Culver City
Date and Time: Sun, March 25, 2023, 9:45 AM – 10:45 AM
Admission Fees & Tickets:
Adults: $15.00
Seniors (ages 62 and above): $12.00
Children (ages 18 and under): Free
Students with valid I.D.: Free
Museum Members: Free
The Museum also offers free admission to active military personnel (valid ID is required), museum colleagues (business card or staff badge is required), members of AAM and ICOM (membership card is required), members of the media (business card or staff badge is required) and holders of the EBT card.
Parking: The parking lot is free of charge, available around the park.
Questions? Class will be cancelled if there's rain. Yoga mats not needed.

LEARN MORE
Where to Go
One doesn't often think of Beverly Hills as a place to visit historic landmarks. Unless you count Chin Chin. But the Historic Doheny Greystone Estates – now owned by the City of Beverly Hills, is a piece of history just up the road from Sunset Boulevard.
Originally built 1927 for the son of a prominent oil baron (Edward Laurence Doheny Sr) Greystone Mansion was designed by the renowned Southern Californian architect Gordon B. Kaufmann and there are nearly 20 acres of lush, city-owned parkland.
You can bring the kids and visit the landmark where so many of your favorite films were shot – from The Bodyguard and There Will Be Blood to Garfield: A Tail of Two Kitties.
Make a reservation to tour inside the mansion, including the recently restored theater. All tours are self guided.
Date: Saturday, April 29th and Sunday, April 30th
Where: Doheny Greystone Park | 905 Loma Vista Drive Beverly Hills, CA 90210
Parking: No fee for parking or park admission on open park days.
Park Hours: No fee for parking or park admission on open park days.
Hot Ticket!
Willie Nelson's 90th birthday at the Hollywood Bowl
This massive event will be spread out over two nights. I had to check to see if Willie Nelson is older than the Hollywood Bowl. (He isn't – the historic amphitheater is 102). The lineup ranges from Sheryl Crow and Norah Jones to Ziggy Marley, Neil Young, Rosanne Cash and Snoop Dog. Imagine someone asking Willie Nelson: "What do you want to do for your 90th birthday?"
Just an epic concert at the Hollywood Bowl. A joint. And a bowl of soup.
Address: Hollywood Bowl | 2301 N Highland Ave, Los Angeles, CA 90068
Showtimes: Saturday, April 29 at 7:00 p.m. and Sunday, April 30 at 6:30 p.m.
Ticket Price: $200+

BUY TICKETS
Check Out
If you like Sondheim, chance encounters, and works of art inspired by Ingmar Bergman films, this is the musical for you! Originally Produced and Directed on Broadway by Harold Prince, this 1973 classic also includes the poignant and heartbreaking song "Send in The Clowns" – which you've probably heard Judy Collins sing. If hearing this song doesn't make you emotional, you're made of tin. Also, unlike most Broadway theaters, the Pasadena Playhouse has extremely comfortable seating with loads of leg room and this counts for a lot when you're sitting for two and a half hours.
This musical is part of the Sondheim celebration going on now at the Pasadena Playhouse.
On the Mainstage – April 25 through May 21
Box Office Window Hours: Tues – Sat: 12 PM – 6 PM | Sun: 12 PM – 4 PM
Location: Pasadena Playhouse | 39 S. El Molino Avenue Pasadena, CA 91101
Parking: Conveniently located directly across from the theatre in the Playhouse Plaza Parking Structure. Pasadena Playhouse does not validate parking. Street parking is also available. For additional information regarding parking rates and hours — call 626 229 7564.
Ariel Leve is an author and award-winning journalist. Born in New York City, Ariel grew up with her mother, a poet, in Manhattan. At the age of five, she began traveling to Southeast Asia, where she spent part of the year living in Bangkok, Thailand, with her father, a lawyer.
Click here to sign up for this newsletter!