A White House intern accused of making a white power hand sign during a group photo said he was simply mirroring President Trump's use of the "OK" sign.
Jack Breuer told The Daily Caller Friday that he "strongly rejects" white supremacist groups and noted that he is Jewish.
"In some of our intern pictures, I emulated the OK sign the President sometimes makes. That was foolish. I should have listened more closely to the Commander-in-Chief and given the thumbs up," Breuer said in his statement.
Also Read: Are Hitler-Trump Comparisons Fair? A Holocaust Survivor Tells His Son
"I'm proud of my Jewish heritage and strongly reject the hateful views associated with racist white power organizations. I would never make common cause with them," he added
On Thursday, The Daily Mail reported that Breuer, a recent college graduate who interned at the White House this fall, flashed what looked like an "OK" hand gesture in a photo with the rest of the White House interns and the president himself.
The use of the "OK' symbol was supposedly adopted by far-right groups in recent months because it resembles a "w" and "p" for "white power."
Milo Yiannopoulos, one of the alt-right movement's most recognizable faces has posed with the gesture,
Richard Spencer, a white supremacist leader, famously posted a photo on Twitter flashing the symbol in front of the Trump International Hotel and Tower in New York on Election Day. But the Anti-Defamation League insisted the gesture is a hoax started by the discussion board 4chan.
Still, the story managed to cause a stir on social media with some calling on Breuer's employer to fire him.
Tonight's the night. pic.twitter.com/grvpHKVAn6

— Richard 🇺🇸🇪🇺🇺🇦 Spencer (@RichardBSpencer) November 8, 2016
Also Read: Colbert's Frosty the Snowman Turns Awfully Racist Under New #MAGA Cap: 'White Power!' (Video)
But, as some critics noted, Trump has made the same sign when speaking publicly.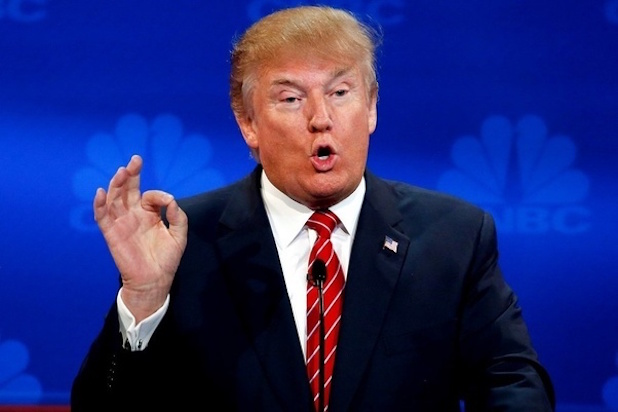 https://twitter.com/dmartosko/status/946491447745957888?ref_src=twsrc%5Etfw&ref_url=http%3A%2F%2Fthehill.com%2Fblogs%2Fblog-briefing-room%2F366738-white-house-intern-used-white-power-sign-in-photo-with-trump