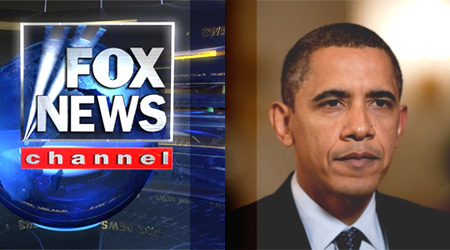 The White House's war on Fox News does not appear to be working.
Preliminary cable news network ratings for the month of October were released Monday, and the thorn in the Obama administration's side is tracking to have its best year ever. And, in even worse news for the administration, its public assault on the News Corp.-owned network actually gave Fox a bump.
In the two weeks prior to October 11 — when White House communications director Anita Dunn appeared on CNN declaring the administration's renewed war against Fox – Fox News Channel programs averaged 1,206,000 total viewers, and 323,000 in the 25-54 demographic, according to Nielsen Media Research. Between October 12 and October 23, they averaged 1,312,000 and 368,000 among the 25-54 set – increases of 9 percent and 14 percent, respectively.
Overall, Fox News owns the top 13 rated cable news shows in terms of total viewers, according to Nielsen, with the 'O'Reilly Factor," Glenn Beck and Sean Hannity programs one, two and three, respectively. CNN's top-rated show was "Larry King Live," at number 16. Anderson Cooper, the face of CNN, was 19th.
In the coveted 25-to-54-year-old demo, Fox swept the top 11.
It also appears the tête-à-tête between Bill O'Reilly and Keith Olbermann isn't silencing Fox, either. MSNBC's "Countdown with Keith Olbermann" ranks 14th overall, behind "Fox & Friends." Even repeats of O'Reilly's "Factor" get more viewers then Olbermann – by a wide margin. And October was MSNBC's worst month in terms of ratings.
Meanwhile, like MSNBC, CNN experienced its worst month in 2009, falling to fourth place in prime-time behind Fox News, MSNBC and even HLN, formerly "Headline News," which is owned by CNN.
Through Thursday, the network averaged 202,000 viewers in the A25-54 demo in October. MSNBC had 250,000, HLN 221,000, according to Media Decoder's crunching of Nielsen Data.
Fox News averaged 689,000.