"Fifty Shades of Grey," a book about steamy, transgressive sex, has Hollywood turning 50 shades of hot.
It seems like forever since Hollywood has gotten this sweaty over a title. For women. About sex.
A bidding war has broken out over the e-book by British television writer E.L. James, which has raced up The New York Times best-seller list. It tells the story of a college student, Anastasia Steele, who finds herself in a sexual relationship with a 27-year-old billionaire Christian Grey that involves submission, sadomasochism and a lot of hot hoochy-koochy.
"My heartbeat quickens, and my face flushes again," the protagonist confesses after meeting billionaire Grey in a Vancouver office. "Why does he have such an unnerving effect on me? His overwhelming good looks maybe? The way his eyes blaze at me? The way he strokes his index finger against his lower lip? I wish he'd stop doing that."
Think "9 ½ Weeks" meets "The Social Network."
Also read: '50 Shades of Grey' Writer May Nab $5M For Movie Rights
Sony's co-chairman Amy Pascal herself pitched the studio's bid for rights to make a movie from the book this week. And almost every other major studio has gone after the rights too, including Paramount, Universal, Warner Brothers and Fox 2000.
Everyone is using what leverage they have to convince the author that they are right for the material. At Paramount, executives reportedly put together a video with female executives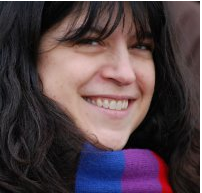 extolling the virtues of the book. At Universal, production chief Donna Langley led the charge.
Why? "There's something going on with this book that we haven't seen in a long time," said a veteran producer, who hopes to make the film. "It seems to be the demographic that hasn't responded to a book like this in a long time. It's the first of its kind, about s&m, bondage, power. It could be a big title."
It could also be a franchise, since the story is a trilogy, with "Fifty Shades Darker" and "Fifty Shades Freed" the second and third in the series.
And as any regular moviegoer knows, it's damn hard to come across original material these days.
The book began as a kind of tribute to the "Twilight" series that author Grey, a mother of two and TV executive based in London, started writing online.
The prose is at times Harlequin-esque:
"My heart is pounding. The elevator arrives on the first floor and I scramble out as soon as the doors slides open, stumbling once, but fortunately not tumbling on to the immaculate sandstone floor. … No man has ever affected me the way Christian Grey has, and I cannot fathom why. Is it his looks? His civility? Wealth? Power? I don't understand my irrational reaction. I breathe an enormous sigh of relief. What in heaven's name was that all about?"
On Friday, the author and her agent are supposed to give some sense of who got a leg up in the pitch meetings. And then they'll likely start taking bids. We'll keep you updated.