A report on Thursday revealing that Marissa Mayer sought to boost Yahoo! executive morale by staging a "Wizard of Oz" photo shoot is merely the latest troubling story beleaguering the embattled CEO.
A disappointing earnings report for the third quarter yielding a $42 million write-down sparked mass chatter over Yahoo's future and its muddled identity. Even shareholders have begun calling for Mayer's ouster.
The company saw a revenue drop of 8 percent compared a year ago, earning $1 billion compared to $1.09 billion. Yahoo reported a loss from operations totaling $86 million compared to $42 million. Yahoo also reported a spike of 312% in traffic acquisition costs, to $223 million in the third quarter.
Also Read: Yahoo Blames 'Community,' Original Shows for $42 Million Write-Down
Traffic is also down; Yahoo drew 209,770,000 million unique visitors in September across its sites, which was down 4 percent year-over-year, according to comScore. And the stock price is down steeply, closing at $33 on Thursday from about $50 a year ago.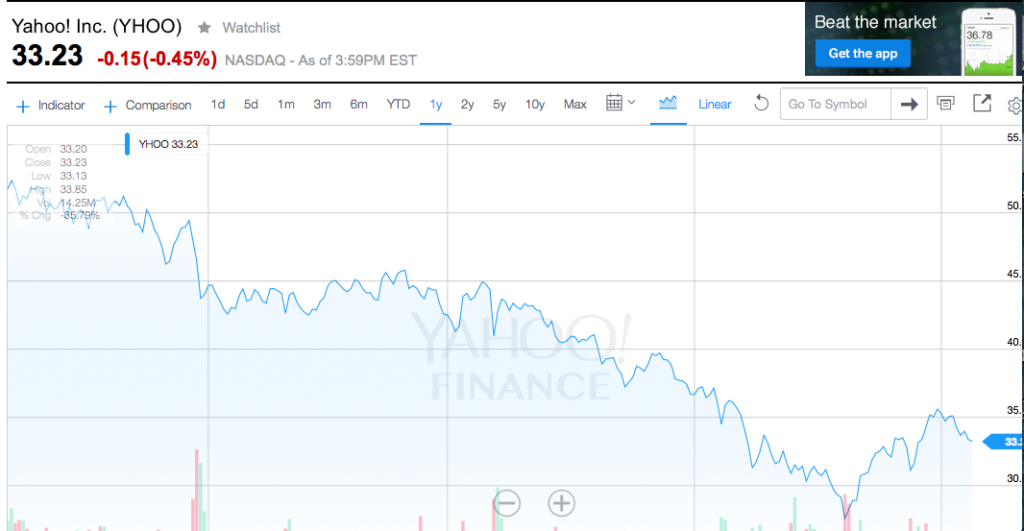 Making matters worse for Mayer is a souring sentiment among investors over the yet-to-be-completed spinoff of 384 shares of Alibaba as a result of China's economic and market downturn. Yahoo's stake in Alibaba is worth $17.4 billion less than when it first announced spinoff plans, according to MarketWatch.
The chief executive has responded to Yahoo's struggles by hiring consultants to decide which units to disband, and asking senior executives to pledge they won't jump ship for three to five years, according to Re/code.
Mayer's Yahoo has underperformed in her three-year tenure and it's no longer a certainty she'll be at the helm long enough to turn things around.
"I don't think Marissa was equipped to be in the advertising business and to serve Madison Avenue in the way they need to be served," media and entertainment adviser Andy Marks told TheWrap.
Marks, president of Marks Entertainment + Media, noted the mismatch created by putting a career coder in Mayer — who broke barriers as Google's first female engineer — at the helm of an advertising-based media giant.
Also Read: Yahoo Q3 2015 Earnings Fall Short of Expectations
"She's an engineer, so when she came in, she started to focus there," Marks noted. But Mayer then pivoted to a more nebulous content strategy, focusing on multiple verticals and initiatives.
She placed big bets on Katie Couric as a traffic draw in news; former Elle creative director Joe Zee dressing up Yahoo Style into a powerhouse; celebrity makeup mogul Bobbi Brown applying the right shade to Yahoo Beauty; and reincarnating cult TV shows like NBC's "Community" on Yahoo.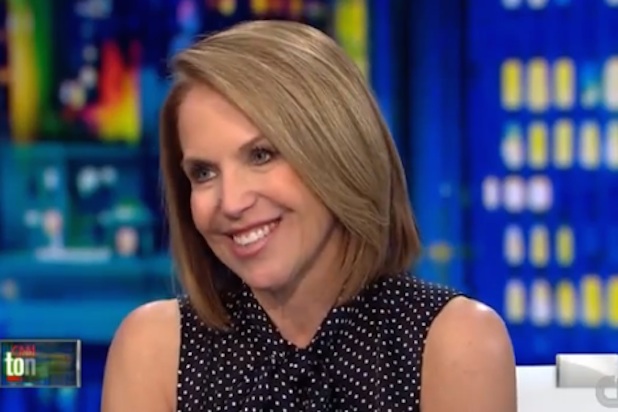 Tepid growth has followed, which Marks said is the result of an ill-equipped CEO unprepared to execute on a content strategy. "You have to apply the right resources and bring in people with the right skill sets."
Wrote Mashable in June: "Yahoo News, like its overall media operation, seems stuck with the same problem as before — a behemoth with so many irons in the fire that it is struggling to establish a core identity as its power diminishes."
Media strategist Jennifer Kavanagh, who ran digital operations at NBC and Oxygen and is now a media strategist at Brave Ventures, said Mayer's "Community" play was right, but execution was poor.
Also Read: Marissa Mayer Pregnant With Twins, Will Take 'Limited' Time Off
"Tumblr should have been a more essential part of this rollout strategy," she told TheWrap. "With a rich existing base of fans and creators, why weren't they engaged in a bigger way that could have been a model for future content launches?  Tumblr and TV go hand in hand."
Yahoo declined to make Mayer or any other executive available to TheWrap for this story.
Yahoo has tried to be "all things to all people" under Mayer, Kavanagh said, failing to double down on entertainment and live streaming in a focused way. Kavanagh pointed to Mayer's investment in streaming concert series Live Nation Presents as an example.
Also Read: 5 Ways Yahoo CEO Marissa Mayer Answered Her Critics
The scattershot content approach has steered Yahoo away from the audience it needs most — millennials.
"A thoughtful and focused content play was their biggest opportunity to attract millennials (and beyond) and re-introduce them to Yahoo! as an entertainment brand," she said.
So will Mayer, more than three years into her turnaround attempt, be in command of the media giant long enough to finish the job?
Only if she reins in the over-diversified company and plays to her strengths, Marks said. That starts with leveraging the massive amount of information Yahoo has accumulated to develop data-driven content and data-driven target audience engagement.
Also Read: Yahoo Falls Below Earnings Expectations, Grows Revenue on Strong Mobile Performance
Media analyst Alan Wolk offered a frank assessment. "It's tough to turn around a ship like Yahoo," he told TheWrap.
If Mayer's going to do it, she needs to stop trying to walk the line between placating existing users while also trying to win over new ones, he continued.
"They wound up with something that did neither."