I tried Trump.Dating — the recently launched conservative dating site that promises to "make dating great again" — and am here to report it wasn't even worth the forced joke about how President Trump would fire those involved with its creation; or how Russian trolls must have colluded with POTUS to make such a poor product; or how anyone claiming to have landed a date from it is spreading fake news.
No.
It is simply a terrible dating site.
Friends Worldwide Inc., the company behind the site, made "straight man" or "straight woman" its only two options for members. And worse: The man smiling back at users when they first land on the homepage is a convicted child sex offender. Yes, Trump.Dating is far from the work of a "very stable genius" (as Trump has described himself).
Also Read: Trump Repeats NRA Talking Points: 'I Want My Schools Protected Just Like... Banks'
Beyond the cringeworthy optics, the site can't even do the one thing that seemed inherent in its name — set you up with a real, live Trump supporter.
I went into it with an open mind, too. I'm 27 and grew up in Orange County — a Republican stronghold. This should be a familiar crowd.
But just getting my profile set up was an ordeal. The login portal routinely failed to, uh, log me in. Site administrators never replied to several email pleas for help. And once I was able to start working on my profile, the process was endless. Uploading a default picture needed site approval — something that took more than 24 hours. I wondered: How am I supposed to find my "MAGA" soulmate without showing off my blue eyes?
Pressing forward, I was bombarded with a seemingly never-ending set of questions: What's you ideal first date? What are your favorite things? Favorite movies? (Thankfully, "American Pie" worked for the final two).
I was asked to select a body type. I debated "big and handsome," but ultimately picked "tight and toned." Isn't that what the picture is there for, though? Whatever happened to picking a few pics, writing a pithy blurb, and swiping? If nothing else, Trump.Dating will make you appreciate apps like Tinder and Bumble.
Also Read: Trump Calls for Guns in Classrooms - 2 Years After Insisting He Wasn't for Guns in Classrooms
Once I made it through the profile gauntlet, that's when I truly understood what Trump.Dating really was: a ripoff. Users are presented with a crudely-designed sprawl of pictures to match with, something that resembles a mid-2000s Myspace "Top Eight." The user experience of sifting through profiles is laughable. Most profiles look janky at best, fake at worst. Don't ask how I noticed this, but a few had avatars of adult film stars. Either porn actresses have been desperately waiting for a conservative-oriented dating site, or the Trump.Dating staff failed to catch fakes.
And if you attempt to message someone on the site, that's going to cost you. And it's not cheap. On the "value" end, you can pay $16.99 a month for a half-year membership. A standard one-month plan runs $24.99. I'd understand paying if it at all resembled Tinder's setup, where you can easily rack up matches. But this didn't look promising.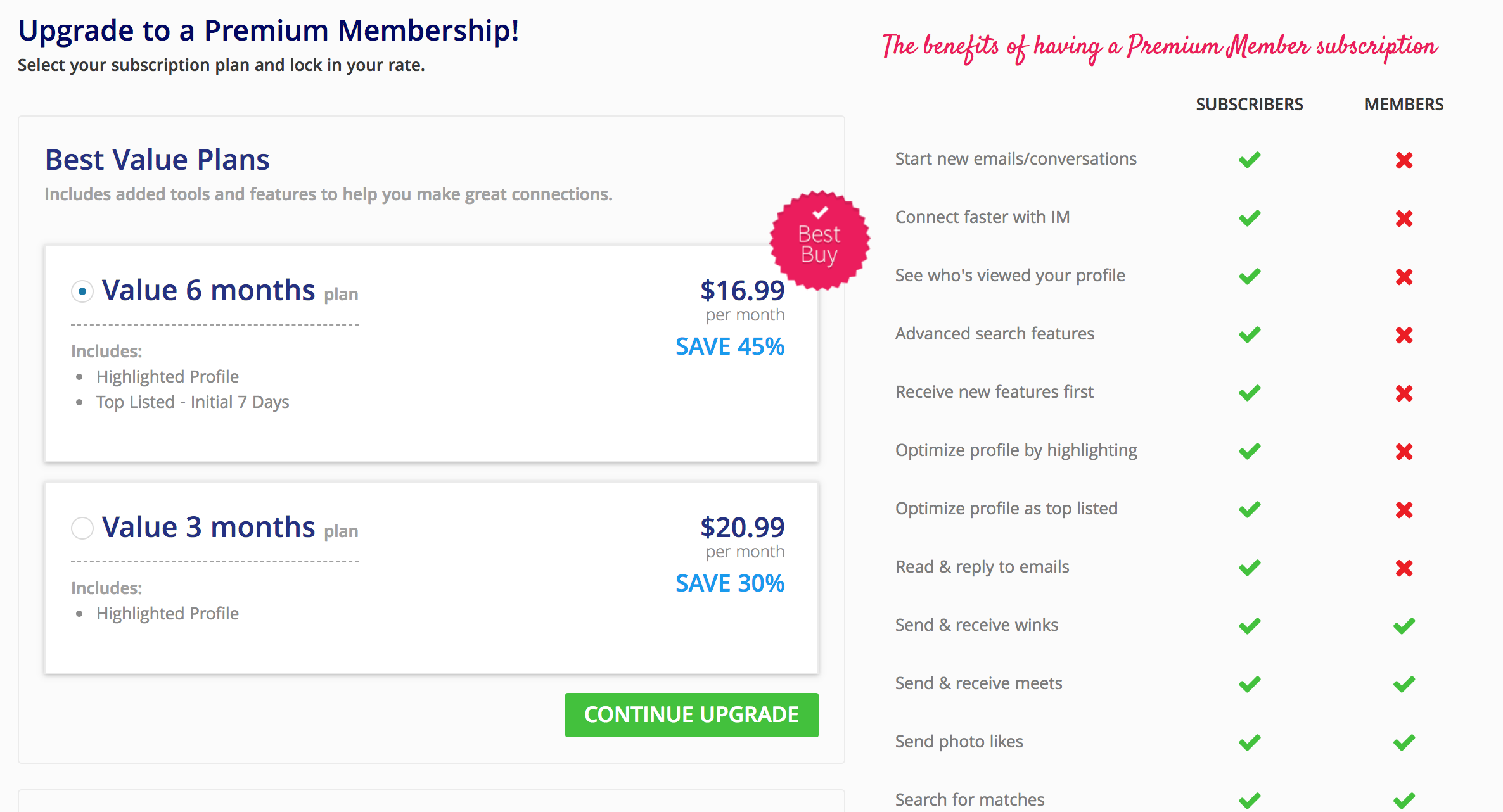 Also Read: Pro-Trump Journalist Defends His Hit Piece on Florida Shooting Survivors: 'It's Disgusting to Watch'
Since I couldn't message potential lovers without ponying up, I was left with only one option, "winking" — Trump.Dating's version of a Facebook "poke." "You have winked successfully," the site alerts you. Excellent. Winking always seems to do the trick in real life. After winking at a few dozen women, I decided to sit back and wait for my inbox to fill up.
I signed back in the next morning and was greeted with a whopping two messages. Of course, I couldn't even read what they said. To view the notes, I'd need to — you guessed it — pay up. I considered shelling out, just to keep this in-depth journalism enterprise moving forward. But then I remembered what Jennifer Lopez taught me in fifth grade: "Love don't cost a thing." I wanted to find love, or at least a date — but on a budget. And there was no way in hell I was paying a penny for this crappy setup.
The final indignation was when I logged back in on Thursday morning, my account had been deleted. At first I thought admitting I was left-leaning in my profile might have exiled me. But then I remembered I'd emailed them earlier in the week, asking about their child sex offender "model," and they'd probably determined I was a troublemaker. Perhaps I underestimated the Trump.Dating braintrust.
Also Read: John Oliver Wonders 'Is Anything About Trump Funny Anymore?' (Video)
So, to recap: Setting up your account takes forever. The site looks like it hasn't been updated since Baron Trump was a baby. The profiles are presented in the least enticing way imaginable. And it costs more money than it's apparently worth. Four days, two matches, zero conversations, and one kick to the curb.
In short, Trump.Dating has to be the worst "dating" experience around, and I feel stupid for wasting more than 30 seconds on it. If you're really looking for your true "America first partner," as the site says, I'd suggest just attending the next Trump rally instead.