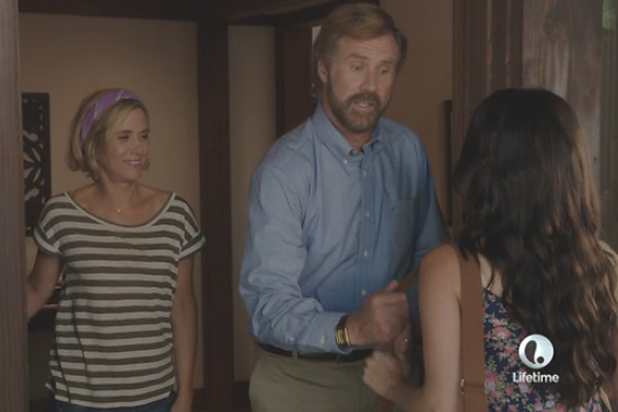 Will Ferrell and Kristen Wiig get in over their heads trying to adopt a baby in "A Deadly Adoption," and a new extended trailer for the Lifetime movie makes it clear there's nothing funny about it.
Meant as a campy take on the genre, the two comedians mostly play it straight as a couple who are desperate to have another baby, welcoming a young woman (Jessica Lowndes) into their home as she prepares to give birth.
As the new footage shows, things go just the way these things always do. The birth mother begins to fantasize herself in the role of the wife, the husband can't help checking her out sunbathing by the pool, and it all spirals out of control, culminating in a showdown on a bridge.
Also Read: 94 Summer TV Shows: TheWrap's Ultimate Viewing Guide (Photos)
Ferrell serves as an executive producer through his and Adam McKay's Gary Sanchez Productions, along with Mar Vista Entertainment and National Picture Show. Rachel Lee Goldenberg ("Escape From Polygamy," "Love at the Christmas Table") directed the movie, which was written by Andrew Steele ("The Spoils of Babylon"). Steele also executive produced.
"A Deadly Adoption" will premiere on Lifetime on June 20.