Is Kathy Griffin poised to give Tina Fey a run for her money in the Sarah Palin impersonation department?
Not exactly.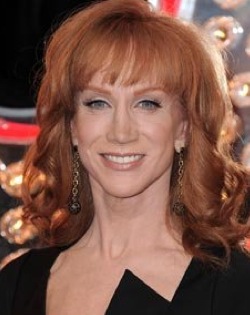 TVLine reports that Griffin will play a character named "Tammy Jean," who was described in a recent casting notice reported by Movieline as a "recent Tea Party candidate and home schooler — a Sarah Palin type."
But TVLine also cites a source who says the character won't bear too much of a resemblance to the former Alaska governor, who Griffin has skewered while cozying up to Levi Johnston, Palin's almost son-in-law.
Griffin's publicist and Fox didn't immediately respond to requests for comment.
It wouldn't be the first time the show has take a shot at Palin. During one episode last year, tart-tongued cheerleading coach Sue Sylvester, portrayed by Jane Lynch, chastised two students by declaring, "You may be two of the stupidest teens I've ever encountered — and that's saying something. I once taught a cheerleading seminar to Sarah Palin."
Fox confirms to TheWrap that Griffin will be appearing on the show, but declined to reveal specifics about her character.