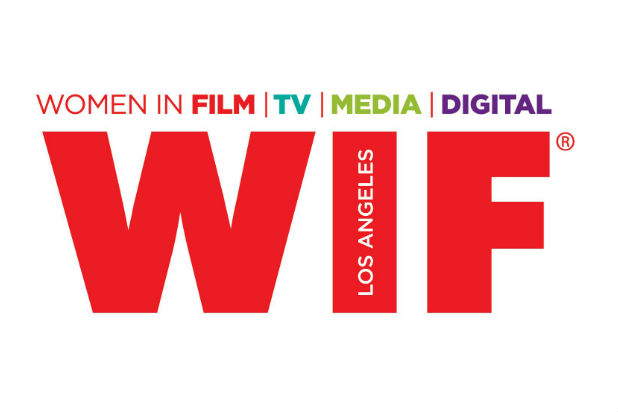 Women in Film is now accepting applications for its 2018 Finishing Fund and Belgian beer Stella Artois continuing its support of female filmmakers with the announcement of $100,000 in new grant funding.
The Women in Film Finishing Fund will award 10-15 grants in cash and in-kind gifts for films by and/or about women as represented in documentary, fiction, animated and/or experimental films, shorts or feature length. Stella Artois will provide four $25,000 grants for fiction and documentary films that inspire social change, with particular consideration given to films with a water theme.
To kick off the opening of the submission period, WIF and Stella Artois will host a screening of director Amy Adrion's documentary "Half the Picture" in Los Angeles Thursday night. The film – a Stella Artois-funded Film Finishing Fund grant recipient last year — examines Hollywood's discrimination against female filmmakers in the hiring of film and television directors, and features interviews with Ava DuVernay, Lena Dunham, Jill Soloway and others.
The film had its World Premiere at this year's Sundance Film Festival and will open theatrically in June.
Also Read: Power Lunch With Dakota Fanning: 'You're Not Telling a Women's Story, You're Telling a Human Story' (Exclusive Video)
"The support from Stella Artois has truly magnified the impact of the Fund for our filmmakers," said WIF executive director Kirsten Schaffer. "We have seen this in both their financial assistance toward completion of the films and also the platform given to these filmmakers through events like the 'Filmmaker Roundtable' at Sundance Film Festival. We are thrilled to continue our partnership with Stella Artois in empowering the next generation of films."
An advocate of film and its community, Stella Artois hopes to inspire up-and-coming female filmmakers as the 2019 festival season approaches.
"By funding these grants, we're thrilled to continue our commitment to women in the film industry and help them achieve their dreams," said Stella Artois brand director, Anna Rogers. "It's incredibly exciting to follow these films as they make a difference in the world and we hope to encourage other filmmakers to use their medium to do the same."
Since its inception in 1985, the Film Finishing Fund has awarded more than $2 million worth of grants to cover 235 films from all over the world, films that have gone on to win Academy, Peabody, Berlin FilmFestival and Sundance Awards. This year alone, past grant winners premiered at the Sundance Film Festival, like, Amy Adrion's "Half the Picture," Stephanie Soechtig's "The Devil We Know," Christina Choe's "Nancy," and Heather Lenz's "Kusama: Infinity."
Applications are being accepted beginning April 26 through June 30 for the Women in Film Finishing Fund grants. Recipients will be announced in November. Interested filmmakers can visit the WIF website http://womeninfilm.org. Entrants do not have to be Women in Film members to apply for a grant. Detailed requirements will be available in the online application.