"X-Files" fans have wanted to believe that Mulder and Scully's adventures would continue, and now they will — in comic book form.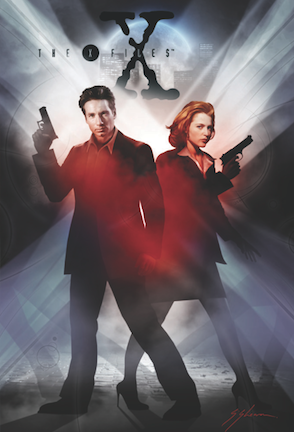 IDW Publishing announced on Monday that it has partnered with Twentieth Century Fox Consumer Products to create a brand-new series of comics that will resume where the 2008 movie "The X-Files: I Want to Believe" left off.
Also read: 'X-Files' Creator Chris Carter Plans TV Return With 'Unique'
"Few shows have captured the zeitgeist and fans' imaginations like 'The X-Files,' and fewer shows still have left people hungry for more in the way this one did," said Chris Ryall, IDW's chief creative officer and editor in chief. "Our new series will be picking up where the second film left off, which will hopefully be as exciting for fans to read as it is for us to develop."
The San Diego-based publisher will be the third to release "X-FIles" comic books and will reprint classic issues published intermittently between 1995 and 2009. Wildstorm was the last company to hold the license for the beloved property before folding in 2010.
"The X-Files" series aired for nine seasons on Fox between 1993 and 2002, and spawned two films. David Duchovny and Gillian Anderson starred as two FBI agents investigating a wide variety of paranormal mysteries, while searching for the truth behind government conspiracies to cover up an extraterrestrial plot to colonize the planet.
Other properties the publishing company has brought to life on the page include "30 Days of Night," "Doctor Who" and "Star Trek."