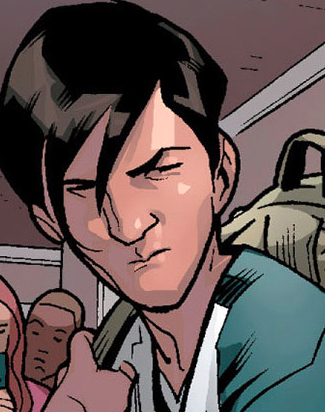 A new character in the "Uncanny X-Men" series came out as gay in a new installment of the comic books.
Benjamin Deeds, a.k.a. Morph, a relatively new mutant in the series, revealed his sexual orientation in "Uncanny X-Men #14," which is slated for release this week. The installment was penned by Brian Michael Bendis.
See photos: 10 Horrible Marvel Movies – Before It Took Over the World
"Continuing with Marvel's rich tradition of character development and storytelling, this shape-shifting mutant can alter his appearance to mimic anyone he is in close proximity with," Joe Taraborrelli, senior communications manager of Marvel Entertainment told The Huffington Post. "The fact that Ben has come out as homosexual is just a small facet of who he is and what he is going to bring to Cyclops' select team of X-Men."
The character's first appearance came this year in "All-New X-Men #3." Deeds is a shape-shifting college student at the University of Texas at Austin.
Deeds is not the first comic book character to come out as gay. He is not even the first X-Men member: Northstar, originally a member of Alpha Flight who joined the main squad later, came out in the 1990's.