Now that she's done with Lara Jean Covey and all those boys, Lana Condor wants to kick some ass — and she's hoping to toss on the yellow jacket and jump back into the "X-Men" universe as Jubilee.
Condor played Jubilee, a.k.a. Jubilation Lee, in the 2016 Fox film "X-Men: Apocalypse." Fans were hyped that the Chinese-American character would get a chance to shine on the big screen, but her appearance amounted to not much more than a glorified cameo.
Despite Disney-owned Fox now reevaluating the direction of the "X-Men" franchise post "Dark Phoenix," Condor is holding out hope.
Also Read: "To All The Boys" Star Lana Condor on Jordan Fisher vs Noah Centineo and Saying Goodbye to Lara Jean (Video)
"I think that now is a really good time and I would really like to do her justice because she didn't have it five years ago and I don't think ever has," Condor told TheWrap. "She's a fantastic character and now I think is the perfect time to give her what she deserves, so I would love to go back and do something with her.
"I haven't [heard anything from Disney], but I did see some of the filmmakers at [the Vanity Fair Oscar party] the other night and I was like 'Hey… don't forget, don't sleep on her,'" Condor continued.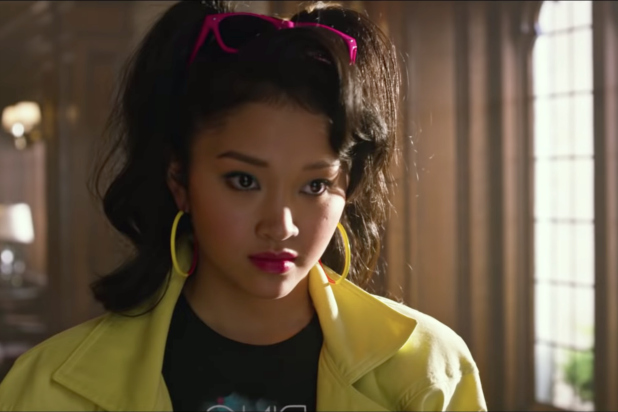 "X-Men: Apocalypse," while being widely panned by critics, grossed $155.4 million at the domestic box office and $543.9 million globally, on a production budget of $178 million, according to Box Office Mojo.
The "X-Men" IP now resides under the Disney umbrella, following the studio's $71.3 billion acquisition of Fox's film and TV entertainment assets.
Despite appearing in such a big-budgeted studio tentpole, it wasn't until snagging the lead role in Netflix's teen rom com "To All the Boys I've Loved Before," that Condor became a household name.
The first film was a phenomenon, and quickly became one of Netflix's most-watched original films. So of course there had to be a sequel, which hit the service last week and will be followed up by a third and final film that has already been shot.
With Lara Jean in the review (though she will likely be on the promotional circuit again for the third one), Condor said she's looking to do more grown up roles. After "To All the Boys: Always and Forever, Lara Jean," Condor will star alongside fellow "X-Men" universe star Brianna Hildebrand in "Girls Night."
Also Read: Why 'Dark Phoenix' Ended the 'X-Men' Series With a Box Office Whimper
The film, which Condor described as edgy and hilarious, follows unlikely best friends Tina (Hildebrand) and Alex (Condor) and their adventures over the course of one night in New York City as they try and track down a lost one night stand — and figure out what they're going to do with the rest of their lives.
"I think it's a really good step for where I want to go, which is a little bit sharper, in the same age and darker humor," Condor said.
Condor said she's got a lot of things in the works, not of which could she talk about when she sat down with TheWrap, but she's looking to expand her horizons post "To All the Boys" — and even has some plans to work behind the camera for a change.