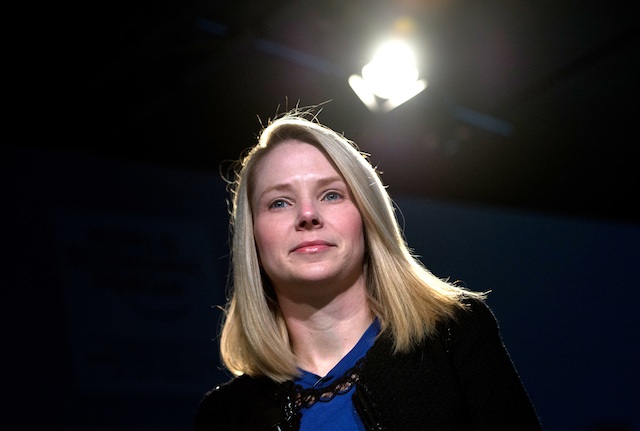 Yahoo bested analysts' expectations in the fourth quarter as it reported earning $0.32 per share and $1.22 billion in revenue on Monday.
Analysts had estimated the internet portal to report a profit of $0.27 per share on revenue of $1.21 billion, according to a poll by Thomson Reuters. In the same period last year, Yahoo earned $0.24 per share on a revenue of $1.17 billion.
"In 2012, Yahoo exhibited revenue growth for the first time in 4 years, with revenue up 2 percent year-over-year," Yahoo CEO Marissa Mayer said in the earnings statement. "During the quarter we made progress by growing our executive team, signing key partnerships including those with NBC Sports and CBS Television, and launching terrific mobile experiences for Yahoo Mail and Flickr. At the same time, we achieved tremendous internal transformation in the culture, energy and execution of the company."
This was the first full quarter with Mayer as CEO. She was hired away form Google last July to turn around the ailing internet giant. One of her first major moves was repurchasing 80 million shares for about $1.5 billion.
Paid clicks on Yahoo's stable of websites rose 11 percent form a year ago as the price-per-click increased 21 percent, the company said.
Shares of Yahoo jumped 4.5 percent to $21.22 in after-hours trading following the report.
Yahoo's earning call with investors is expected to start at 2 p.m. PT.