The talent agency representing "Young & the Restless" star Christel Khalil has countered her breach of contract suit with allegations of its own.
Responding exclusively to TheWrap, Mavrick Artists Agency's attorney, Max Sprecher, said that the actress's complaint is "all blue smoke and mirrors" and suggested that she does not want to pay the agency monies owed.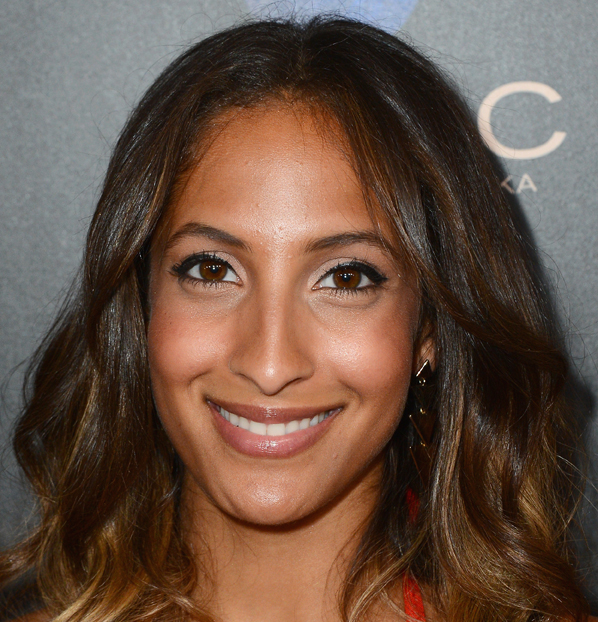 Earlier this month, TheWrap first reported about Khalil's breach of contract against her agents at Mavrick Artists Agency.
In her suit, she accused the agency of stealing funds and not sending her out on a satisfactory number of auditions. She says they even humilated her by sending the actress (left) out for a spot on her own soap opera, where she has worked for the past decade, even winning a Daytime Emmy for the role of Lily Winters Ashby.
Also read: 'Young and the Restless' Star Sues Agent for Sending Her on 'Y&R' Audition
Sprecher estimated that the actress owes the agency "in the ballpark of $20,000 in additional commission," and said she "doesn't want to pay it."
Mavrick's attorney pointed out that the dollar amount itself was not identified in the suit.
Sprecher said that Mavrick, which is topped by CEO Brad Diffley and President Erick Negri (right), only even received checks from two of Khalil's gigs — the rest went directly to her manager. Of those checks, the talent agency contends they only took their legally-alotted 10 percent fee, aside from $290 that they kept to offset a separate payment.
Also read: CNN's Jake Tapper to Make Acting Debut on 'All My Children'
He also refuted her allegation about being sent to a "Y&R" audition.
"There's no way in hell that she went out on an audition," Sprecher said. "That just couldn't have happened. Do you think 'Young & the Restless' is so stupid that their casting office would have scheduled such an audition? It wasn't an audition — it was a submission."
And even if a submission happened, it was simply an oversight as agents and their assistants are in a mad rush to beat out the competition.
"Have we all not made computer mistakes?'" the attorney asked. "These things happen and it's not a big deal."
Also read: Prospect Park Settles Dispute with I.A.T.S.E Over 'All My Children,' 'One Life To Live'
He suggested that the dispute "should have been a private arbitration under the AFTRA rules that govern the actors and agreement between the actor and the Association of Talent Agents."
Now that it's public though, the agency says it is forced to address it head on. Its exclusive statement issued to TheWrap is below:
Also read: 'Young and the Restless' Reveals Katherine Chancellor Death Plans
At Mavrick Artists Agency, we love our clients, and our mission and our passion is to grow their careers and the careers of our agents who represent these clients. We take the allegations in the lawsuit recently filed by former client Christel Khalil extremely seriously. Our policy at the firm has always been to put the welfare of our clients first; thus, we do not relish making any public comment on a dispute involving a present or former client and the agency.
However, the allegations in Ms. Khalil's lawsuit have been reported by the media. The allegations constitute a meritless and misguided attack on the reputation of the agency and our dedicated employees. As a result, a response at this time by the leadership of Mavrick Artists Agency is warranted.
Ms. Khalil's lawsuit was first reported by the online publication TheWrap on August 7, 2013.
TheWrap states that Ms. Khalil's complaint alleges ". . . [Mavrick Artists Agency] essentially stole money from the actress above its 10 per cent commission." TheWrap also states the allegation that "Khalil accuses the defendants of intentionally not paying her for a guest spot on '2 Broke Girls.'"
In response to the allegations in the lawsuit, Mavrick Artists Agency has never "stolen" a penny above its contractual rates for commissions due from any client. Also, the claim that Mavrick Artists Agency was involved in any intentional withholding of funds due Ms. Khalil for her guest spot on "2 Broke Girls" is not simply false — it is absurd.
What is not disclosed in Ms. Khalil's lawsuit is that the only dispute over commissions — which arose after Ms. Khalil prematurely terminated the agency's representation — involves Mavrick Artists Agency's right to withhold a grand total of $290.00 in outstanding commissions due on another project. Mavrick Artists Agency also notes that during the year it represented Ms. Khalil, Ms. Khalil was paid directly by her employers (or through her management) on all but two isolated occasions when payment was made through Mavrick Artists Agency.
TheWrap article states that Ms. Khalil claims in her lawsuit that Mavrick Artists Agency (1) did not adequately perform because Ms. Khalil was "only sent on two auditions for series regular roles" during this year's pilot season (emphasis added), and that Mavrick Artists Agency (2) acted improperly because the agency "sent Khalil out to audition for a role on her own show, 'Young and the Restless,' which collectively embarrassed, if not mortified" the actress.
With regard to the first issue, the number of auditions that Ms. Khalil went out on this pilot season is by no means a reflection of the competency of the employees of Mavrick Artists Agency. More importantly, the allegation is misleading in its limited reference to "series regular roles" and exclusion of the many other auditions scheduled by Mavrick Artists Agency during its representation. Regardless, the charge is absurd. Mavrick Artists Agency only profits by obtaining the best opportunities for its clients and booking the engagements. However, as any actor knows, there are no guarantees.
With regard to the second issue, Mavrick Artists Agency notes that although an overzealous agent may indeed have made an inadvertent mistake in a submission, our internal investigation revealed that Ms. Khalil was the one who pointed it out at the time it occurred and that she expressed no distress of any nature. To the best of our knowledge, the alleged "emotional distress and mortification" came up only after Ms. Khalil informed the agency that she wanted to leave the agency before the expiration of her signed agency agreements and that she intended to not pay the agency its continuing commissions as required by her June 2012 talent agreements.
In closing, the following facts should be noted. Ms. Khalil, a talented, Emmy-award-winning actress on the daytime drama "The Young and the Restless," signed representation contracts with Mavrick Artists Agency in June 2012. In March 2013, she expressed a desire to leave the agency. Subsequent to her exit from the agency, she expressed a desire not to pay future commissions owed to the agency pursuant to the representation contracts she signed in June 2012. In order to avoid these commissions, Ms. Khalil engaged counsel and manufactured the spurious claims repeated in her complaint.
However, Ms. Khalil chose to ignore her obligations under her AFTRA union membership guidelines and the union-approved agency agreement that specifically requires arbitration pursuant to AFTRA's Regulations Governing Agents (the "Regulations") in matters such as these. Mavrick Artists Agency believes that Ms. Khalil chose an improper forum to pursue her grievance — a civil lawsuit in California — for the purpose of garnering publicity and as a vehicle to publicly embarrass and disparage Mavrick Artists Agency with false, misleading, vague, and conclusory statements.
The sensationalized and meritless claims in Mr. Khalil's lawsuit constitute a de facto attack on the reputation of Mavrick Artists Agency, its employees, and its clients. As such, we have no choice but to respond with this statement.
Signed: Mavrick Artists Agency