The summer movie release schedule is always filled with big blockbusters, superhero sagas and beautiful independent films to balance out the season.
But not all IP is created equal, and not every blockbuster deserves a sequel, or reboot or spinoff. While the fans who turned "Fast & Furious" franchise into a $5 billion global box office behemoth will likely turn out for a spinoff centered just on Dwayne Johnson and Jason Statham's characters, it may be too soon to say if two new stars can pry success from the cold, dead fingers of the "Men in Black" series.
All the major studios — Disney, Warner Bros., Sony, Paramount and Universal — as well as mini-majors like Lionsgate and STX are taking some high-stakes chances with this summer's slate. Here's who stands to win or lose big: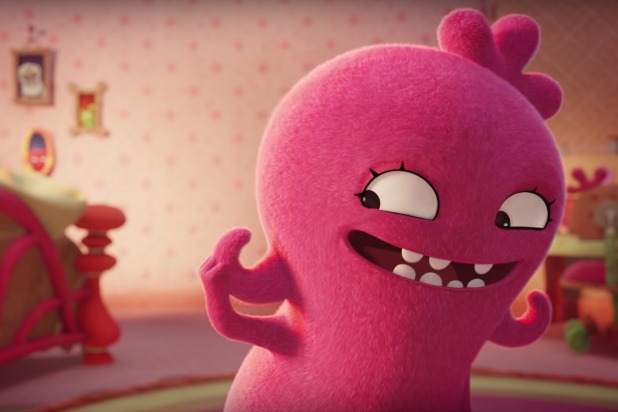 "UglyDolls" (May 3)
"UglyDolls" is marketing itself as an underdog story, but the problem is that the $45 million animated movie is not based on a big enough toy brand to present itself as an inspirational movie.
While the voice cast includes some big names like Nick Jonas, Kelly Clarkson, Janelle Monae, Pitbull and Blake Shelton, UglyDolls are no Pokemon or Lego or Beanie Babies — so will the brand itself be strong enough to lure people to the box office? That could prove a challenge for STX, which has struggled at the box office in the last year with misfires like "Adrift" and "Happytime Murders" (though the indie studio did score with the Weinstein Company cast-off "The Upside" earlier this winter).
Also Read: 29 Most Anticipated Summer Movies, From 'Long Shot' to 'Hobbs and Shaw' (Photos)
"Detective Pikachu" (May 10)
Pokemon is a massive global brand. Since its beginnings in 1996, Pokemon has been adapted into an animated TV series, a number of animated films, a trading card game and even a short-lived theme park. Now, The Pokemon Company, in partnership with Warner Bros. and Legendary Entertainment, is finally bringing the world of Pokemon to life on the big screen in a heavily CGI'd live-action adventure comedy.
"Detective Pikachu," however, is based on a rather weird offshoot of the wildly popular original game. That game was released worldwide in 2018 and was the top-selling game for the Nintendo 3DS the month it came out. It was also nominated for Nintendo's game of the year.
Live-action feature film adaptations of video games, however, have historically underperformed at the box office. Just look at the domestic grosses for films such as "Warcraft," "Prince of Persia" and "Assassin's Creed," to name a few.
On the plus side, the film boasts the vocal work of "Deadpool" star Ryan Reynolds as Pikachu, and the early trailers have generated buzz.
"A Dog's Journey" (May 17)
The first film in the franchise, "A Dog's Purpose," had a solid box office debut in 2017 although it was plagued with controversy when on-set video of a German Shepherd being forced into rushing water was leaked. Even so, the film made $205 million worldwide on a budget of $22 million.
So a sequel sounds almost like a sure thing — but another film with a very similar title and purpose, titled "A Dog's Way Home," just debuted three months ago and made  just $75 million. Could we be oversaturated with dog movies?
Also Read: 5 Biggest Summer Box Office Showdowns, Including 'Aladdin' vs. 'Godzilla' (Photos)
"Aladdin" (May 24)
A live-action adaptation of "Aladdin" seems like a sure-fire bet, but there are a couple factors that make this particular Disney film a gamble. First, it is coming out shortly after the studio's $170 million "Dumbo" barely flew above the $100 million mark at the domestic box office. Secondly, it's coming out two months before Jon Favreau's highly anticipated live-action version of "The Lion King," so are we possibly seeing an overload of Disney's live-action adaptations?
More troubling is the advance buzz on the film. Many fans weren't impressed when the first trailer and first images came out, criticizing Will Smith's Genie and how handsome the classic villain Jafar looked. Some have warmed to the project as more footage has been released, but Disney could be competing against itself with all of these remakes of its classic IP.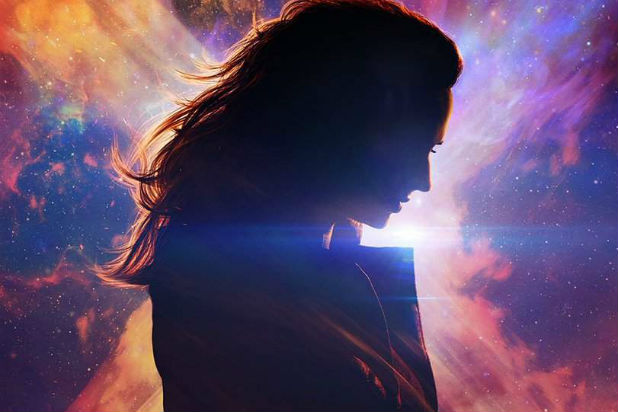 "Dark Phoenix" (June 7)
What more needs to be said about "Dark Phoenix" other than Disney has no plans to incorporate Fox's X-Men films into the Marvel Cinematic Universe? And Fox's stewardship of certain Marvel properties has been interesting, chock full of fits and starts.
With the exception of "Logan," which bucked traditional superhero film expectations, and Ryan Reynolds' R-rated "Deadpool" films, which are only loosely connected, Fox's "X-Men" franchise has lost some of its luster in recent years.
The most recent film, 2016's "X-Men: Apocalypse," grossed $155.4 million domestically on a $178 million production budget, according to Box Office Mojo. And the film was slapped with a 47% rating on critics-review aggregator Rotten Tomatoes.
Worse yet, the new film has a decidedly darker look and feel than previous entries — and is led by a star, "Game of Thrones" alum Sophie Turner, who is a less proven box office draw.
"Men in Black: International" (June 14)
Seven years after the last installment in a franchise that has seen better days, Sony Pictures is reviving the "Men in Black" franchise with "Men in Black: International." The series has seen diminishing domestic returns since helping to cement Will Smith as a box office heavyweight in 1997. The original 1997 film grossed $250.7 million at the domestic box office, followed by $190.4 million for 2002's "Men in Black II" and $179.0 million for 2012's "MIB 3."
"Men in Black: International," however, replaces original stars Will Smith and Tommy Lee Jones for Chris Hemsworth and Tessa Thompson. The two previously starred together in Marvel's "Thor: Ragnarok," which grossed $315.1 million domestically. That film also garnered critical praise, so Sony will for sure be banking on the team-up generating similar — even if not Marvel-sized — results.
Also Read: Summer Box Office Preview: How 'Avengers' and Other Disney Hits Could Save a Dismal Year So Far
"Child's Play" (June 21)
What's old is new again and that's maybe never more apparent than in Hollywood. MGM's Orion Pictures is dipping into the pool of 1980s nostalgia to reboot the cult horror classic "Child's Play," which grossed $44.2 million worldwide at the box office on a $9 million production budget back in 1988.
Revisiting popular stories and brands from the '80s has been a boon for Hollywood in recent years, but there are risks tied to attempting to reboot a decades-old franchise: Is the audience still there? Have tastes changed? Of the five films in the Chucky franchise — they're not all even called "Child's Play" — the first film had the highest domestic box office gross and just barely trailed the worldwide gross of 1998's "Bride of Chucky," which pulled in $50.7 million.
Luckily, horror films are typically made on shoestring budgets. "Child's Play," which stars Aubrey Plaza, Brian Tyree Henry and Mark Hamill (as the voice of Chucky), was directed by Lars Klevberg — whose last film, "Polaroid," had been tangled up in The Weinstein Co. and still awaits a U.S. release.
"Playmobil" (August 7)
The same argument we made about "UglyDolls" could be made for "Playmobil." It has big names attached — including Daniel Radcliffe, Jim Gaffigan, Meghan Trainor, Wendi McLendon-Covey and Adam Lambert — but the question remains as to whether the brand itself is strong enough to warrant a feature film.
Not only was the movie supposed to be released at the end of 2017, but Playmobil isn't a big household name in the United States, especially in comparison to its competitor, Lego. It's almost like the German toy brand saw the success of the Lego movies and decided to follow suit.
Also Read: Could 'Avengers: Endgame' Actually Make $1 Billion in Its Opening Weekend?
"Artemis Fowl" (August 9)
A film adaptation of the young-adult book series has been in the works since 2001, and the film has bounced between different directors. Lawrence Guterman ("Son of the Mask") was attached at one point, then Jim Sheridan ("In the Name of the Father") was interested. In 2015, Disney announced that Kenneth Branagh oversee production — and he hired a cast that includes Judi Dench and Josh Gad.
But Disney has proven fallible in its attempts to launch new fantasy and sci-fi films of late. Last year, the studio struggled with both Ava Duvernay's $100 million-plus adaptation of Madelrinr L'Engel's "A Wrinkle in Time," which grossed just $100.5 million domestically, as well as the bloated $120 million-plus "The Nutcracker and the Four Realms," which limped to $54.9 million, according to Box Office Mojo.
And in 2016, "Alice Through the Looking Glass" earned just $77 million on a $170 million production budget.
The film is based on the first two books in the eight-book series, which began in 2001. The second book earned its way onto the New York Times best-sellers list, and the last book in the series was published in 2012, but the IP has been sitting on the shelf now for 18 years.
"Blinded by the Light" (August 14)
"Blinded by the Light," the story of a British teen in 1980s Britain who's obsessed with Bruce Springsteen, made a huge splash at Sundance and has since scored a 93% on Rotten Tomatoes.
But Warner Bros. paid $15 million for the film — a risky move given the film has no stars and could skew older given its period setting and Springsteen connection. (It's worth noting that other studios have been nipped by festival fever, as when Neon paid $10 million for the teen drama "Assassination Nation" last year — and saw it top out at $2.5 million in theaters.
Gurinder Chadha's movie will also have to compete with films like "Yesterday," a movie based on music by The Beatles, as well as a crowded August slate that includes other offbeat fare like "The Kitchen," "Scary Stories to Tell in the Dark" and "Good Boys."