Labor Day is upon us!
In between all the pool parties, BBQs, and general tomfoolery you will no doubt be indulging in this weekend, take some time out for something really important and binge watch your favorite movies and TV shows.
Need to catch up on Season 1 of "Empire" before the second season premieres on Sept. 23? FX has you covered. Or if you want to watch Sylvester Stallone pummel opponents in the ring then blow them apart on the battlefield, watch the "Rocky" marathon on the El Rey Network followed up with the first three "Rambo" movies on Netflix.
Check out TheWrap's complete Labor Day viewing guide below.
Also Read: 'Empire' Drops New Songs Featuring Jussie Smollett, Pitbull Ahead of Season 2 Premiere (Audio)

"Empire"
After its massively successful debut season, it's a no-brainer that Fox would give fans one last chance to catch up — all in one fail swoop — on "Empire" before the super-sized second season premieres on Sept. 23. All 12 episodes will air on Monday, Sept. 7 on Fox.
"Younger"
TVLand's breakout hit stars Sutton Foster as a 40-year-old who masquerades as a 20-something for a second shot at life. The entire first season is streaming on TVLand.com for fans to get caught up before the show comes back in 2016.
See video: Wrap Emmy Screening: 'Younger' Creator, Cast on Tackling Ageism With Fresh Romantic Comedy

"Lawrence of Arabia"
A movie that's practically a mini-series so you'll feel like you're binge-watching, Netflix has just added the restored version of the classic Peter O'Toole drama set in the sand dunes of the Middle East.

"Rocky"
The El Rey Network is going punch for punch with a marathon of the first five movies in the "Rocky" series. Relive the thrill of seeing the down on his luck pugilist getting his first shot at the title, besting Apollo Creed, battling Mr. T, fighting the Cold War single-handedly, all while maintaining the Eye of the Tiger.
See video: Sylvester Stallone Helps Michael B. Jordan Pack a Punch in First Trailer for 'Rocky' Spinoff 'Creed'

"Rambo"
If you're not a boxing fan, maybe you'll enjoy seeing Stallone leave it all on the battlefield instead. Netflix recently added "First Blood," "First Blood Part 2," and "Rambo III." Celebrate the end of summer by seeing John Rambo lay down the law with his trusty M-60 machine gun.

"Bloodline" and "Unbreakable Kimmy Schmidt"
Move over "House of Cards," Netflix has some new horses in the Emmy race this year. Both "Bloodline" and "Unbreakable Kimmy Schmidt" are nominated in several categories and have been renewed for second seasons, so it's time to catch up.
Also Read: 'Unbreakable Kimmy Schmidt's' Tituss Burgess Says He 'Sobbed Uncontrollably' When He Received His First Emmy Nomination

"Beverly Hills 90210" on Hulu
Lifetime continues its streak of "unauthorized" films chronicling the behind the scenes angst of all your favorite 90s shows with this classic, but to catch up on the real drama of the iconic Brenda/Dylan/Kelly love triangle and more, Hulu has the entire series available to stream.

Wes Craven Horror Classics
If the horror master's death has made you nostalgic for some of the scariest kills ever shown on screen, there's plenty for you to binge this weekend. "A Nightmare on Elm Street," "Vampire in Brooklyn" and "Scream," among others, are available on Netflix, while Hulu has "Swamp Thing" and Amazon Prime has "Cursed" and "New Nightmare" (which is also on Netflix).

"9 to 5"
While you're off work, watch Lily Tomlin, Dolly Parton, and Jane Fonda work for you. The three starred in this 1980 workplace comedy about three women who kidnap their misogynist boss (Dabney Coleman) and usher in a new era of productivity to their company.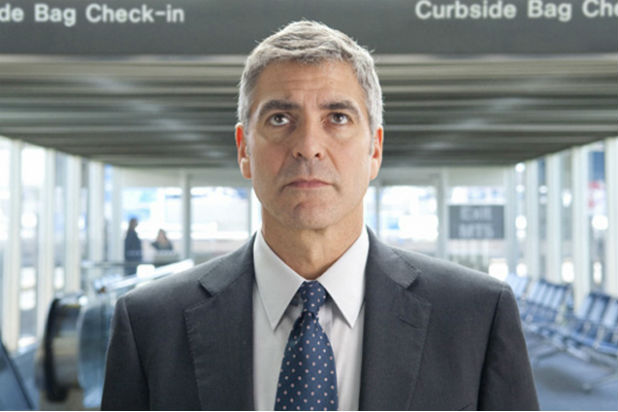 "Up in the Air"
What better way to celebrate being off work than watching a movie about a guy whose job is to fire people. Amazon Prime and Netflix recently added the 2010 Oscar nominee starring George Clooney, Vera Farmiga, and Anna Kendrick. After watching, it may be the only time you're thankful to have a job to go back to on Tuesday.
"Narcos"
Use the long weekend to see the show that everyone is talking about. Netflix recently renewed "Narcos" for a second season less than a week after it debuted. The show follows the rise of Colombian cocaine kingpin Pablo Escobar (Wagner Moura) and the DEA agents trying to bring him down.
"Naked and Afraid"
Discovery is reminding all of us the joys of being naked and afraid by airing a day-long marathon of "Naked and Afraid" on Sunday. Relive the fear and exhilaration of running around in the woods with your naught bits hanging out, in the true spirit of Labor Day.
Also Read: 'Naked and Afraid' Renewed by Discovery Channel for Season 3 (Exclusive)
"Ghostbusters"
Who you gonna call? Sundance Channel. The network will air both "Ghostbusters" movie back to back on Sept. 5. It would be a great time to brush up on the series as well before Paul Feig releases his female-powered reboot in 2016, which will star Melissa McCarthy, Kristen Wiig, Kate McKinnon, and Leslie Jones.