This year's domestic box office presents a peculiar paradox: Less movies, more money.
In fact, the most money of all time.
With nearly 20 percent fewer films at the cineplex in 2009, studios are set to shatter the revenue record, winding down the year at a pace to collectively eclipse $10 billion for the first time in history. And Hollywood has a flurry of strong franchises and the steady rise of ticket prices to thank for that.
With three full weekends left, total domestic theatrical distribution revenue stands at $9.64 billion, according to research film Exhibitor Relations, eclipsing the previous full-year revenue record of $9.621 billion set in 2007.
Currently, the domestic box office is pacing about 7.9 percent ahead of last year at this time, when it stood at about $8.93 billion entering the second weekend of December.
And with a number of big releases planned before the end of the year — including this weekend's wide expansion of Disney's "The Princess and the Frog," next weekend's wide premiere of Fox's "Avatar," and the Christmas Day debuts of Fox's "Alvin and the Chipmunks" sequel and Warner's "Sherlock Holmes" — Exhibitor Relations predicts the year-end total will rise to $10.3 billion.
For its part, rival box-office researcher Hollywood.com thinks it will go even higher, climbing to $10.6 billion.
Ticket sales, meanwhile, are also pacing ahead of last year — about 3.6 percent, according to Exhibitor Relations, which predicts full-year transactions to come in at around 1.37 billion. That will be the first time the domestic box office has grown its admissions since 2006. And it'll be only the second time since 2003 that ticket sales have increased year-to-year.
Overall revenue was also enhanced by a 4.2 percent increase in the average ticket price, which came in at $7.48 this year, driven by a flurry of 3D movie releases that commanded premium admission charges.
The record revenue and increased admissions came as total movies released in the marketplace declined 17
percent to 520, according to Exhibitor Relations. It was the second straight year that the total number of films declined. That total had been steadily increasing each year until topping out at 631 in 2007.
According to Paramount distribution general manager Don Harris, this proves more product isn't necessarily better for the marketplace.
"For us, the number we look at when we deal with groups like agencies is our revenue average per film," said Harris, noting that his studio's per-film yield stands at an industry-leading $120 million-plus this year. "Movies aren't sold and released by the pound."
What's driving the production reduction? Besides increased studio discretion, Harris believes, was the barrier to entry for smaller independents presented by the steep recession.
"When you have a down economy, its' more likely than not that the deeper-pocketed people will be the ones spending the bigger marketing and production dollars to make things go," he said.
While more revenue was generated by fewer products, Disney distribution president Chuck Viane believes the number that most sticks out was the strong demand for admissions.
"It's definitely great that revenues are up, but no one right now should dismiss the fact that we're going to play to more patrons this year," he said. "That doesn't happen very often."
According to Warner president Dan Fellman, whose studio will finish 2009 as the leader in domestic box-office revenue, eclipsing $2 billion for the first time, the spark in movie-goer demand follows well-reported historical trends.
"A tough economy will always give the motion picture business a shot in the arm," he noted. "It's been proven time after time."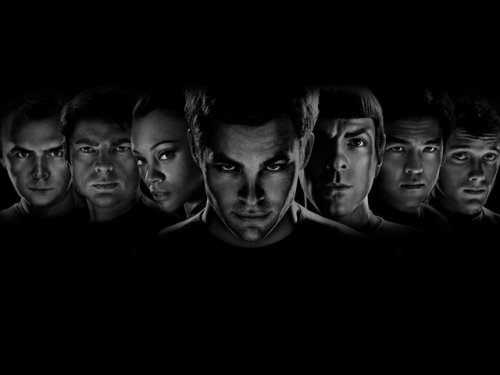 For his part, however, Chris Aronson, executive VP of distribution for Fox, said he's "never really bought into that argument. What I buy into is a whole bunch of movies people want to see."
He noted that sequels and reboots performed exceptionally well this year, with extensions to franchises "Transformers" ($402.1 million), "Harry Potter" ($302 million), "Twilight" ($258.4 million), "Star Trek" ($257.7 million), "Ice Age" ($196.6 million), "X-Men" ($179.9 million) and "Night of the Museum" ($177.2 million) all ranking in the top 10 in terms of domestic revenue.
In 2008, half as many franchise extensions, "The Dark Knight" ($533.3 million) and "Indiana Jones and the Kingdom of the Crystal Skull" ($317.1 million) eclipsed the $200 million mark in North America, and only four — factoring in "Madagascar: Escape 2 Africa" ($180 million) and "Quantum of Solace" ($168.4 million) — made it into the top 10.
And besides sequels, there were big surprises.
"To have an R-rated comedy do so well is very rare," said Aronson, pointing to the summer performance of Warner's "The Hangover," which took in $277.3 million.
And, of course, Sandra Bullock — who had never before opened a movie above $30 million — also turned out to be a revelation, not only spurring Disney's "The Proposal:" to $164 million, but leading Warner's "The Blind Side" to its current total of $133.3 million and growing.
All of these big stats add up to a number of personal bests for the studios, which amid all the good cheer, find themselves locked into some heated competition for glory.
For example, Sony announced last week that it had surpassed $2 billion in foreign ticket sales for the year, and $3.334 billion globally. Both are records for the studio, but it's still battling Paramount for second place in the domestic distribution race, behind runaway winner Warner Bros., which is also having its best year ever in all facets.
Meanwhile, despite internal angst — and management upheaval — driven by spiraling costs, even the fifth-place finisher, Disney, can report a fine year revenue-wise. In fact, with its current gross standing at about $1.1 billion, the studio has surpassed the $1 billion mark for the fourth year in a row.
Even last-place finisher Universal isn't that far off the $1 billion pace, with its current domestic yearly gross standing at about $845 million, according to studio data.
"If you look at the box-office generated by the top five companies, you'll see that the numbers are pretty solid," sums up Warner's Fellman. "We're all having an extraordinary year."