If there's a downside to a record-breaking year at the box office, it's the need to meet or surpass it in 2010.
And in 2009, the movie business got out of the gate fast, on its way to over $10.6 billion in domestic ticket sales.
"Everything was over-performing," noted one studio distribution president. "The only stiff in the first quarter was (Disney's) Jonas Brothers movie."
Indeed, January 2009 alone featured three sleepers that each grossed more than $100 million domestically, with Fox's Liam Neeson revenge fantasy "Taken" ($145 million in North America on a $25 production budget), Sony comedy "Paul Blart: Mall Cop" ($146.3 million on a $26 million budget) and Warner Clint Eastwood film "Gran Torino" ($148.1 million domestic off of $33 million budget) all beating expectations by a lot.
The rest of the first half of the year was strong, too, with Paramount/DreamWorks' "Monsters vs. Aliens" ($198.4 million), Universal's "Fast and Furious" ($155 million) and Fox's "X Men Origins: Wolverine" ($179.9 million) all helping the 2009 domestic box office outpace 2008 by about 6 percent through the first two quarters. (It ended up over 10 percent for the year).
Still, with the domestic market up about 23 percent over the first two weeks of last year, a number of studio executives think they're already on pace to break the 2009 international and domestic box-office marks.
"It's going to beat it," said Warner Bros. distribution president Dan Fellman. "You've got 'Avatar' in there banging away at $40 million a week."
Here's a look at some of the highlights on each studio's slate in the first two quarters:
WARNER BROS.
The volume leader, with nine films slated for release in the first half of this year, Warner actually plans to put out "one or two" fewer movies this year than the 24 it bowed last year, according to Fellman.
The studio's 2010 kicked off on Martin Luther King weekend with the poorly reviewed Denzel Washington sci-fi epic "The Book of Eli" taking a respectable $38 million. Next up, on January 29, will be Mel Gibson's return to on-camera movie work in "Edge of Darkness," a "hey, you killed my daughter!" revenge flick ripped right out of the "Taken" playbook.
On Feb. 12, the studio will release the Gary Marshall-directed "Valentine's Day," which features one of more robust ensemble cast in motion-picture history, with Jessica Alba, Bradley Cooper, Ashton Kutcher, Anne Hathaway, Shirley MacLaine, Julia Robers and Taylor Lautner making appearances, among other well-knowns.
Other highlights from the first half of the year include: "Cop Out," a Kevin Smith-directed buddy comedy pairing Bruce Willis with Tracy Morgan (released Feb. 26); a remake of the mythology epic "Clash of the Titans" starring "Avatar's Sam Worthington (March 26); a reboot of "A Nightmare on Elm Street" with Jackie Earle Haley playing Freddie Kruger (April 30); and the "Sex and the City" sequel (May 28).
FOX
On the way to big spring and summer franchise hits like "X-Men Origins: Wolverine" and "Ice Age: Dawn of the Dinosaurs," Fox enjoyed a few nice sleeper hits in the first quarter of 2009, with not only "Taken" yielding surprisingly strong numbers, but also "Bride Wars" ($114.7 million in global box office).
In late January, Fox is hoping The Rock can lead the family-targeted "The Tooth Fairy" to numbers similar to his 2007 Disney PG film "The Game Plan," which grossed $147.9 million worldwide. And in April, the studio has a movie adaptation of the best-seller "Diary of a Wimpy Kid," as well as Shawn Levy-directed comedy "Date Night," which stars Steve Carrell and Tina Fey.
The big hitters come in May and June, with Oliver Stone's "Wall Street" sequel, which subjects Shia LaBeouf to the evil machinations of Gordon Gecco himself, Michael Douglas. Also slated for release are a film adaptation of large-dog comic strip "Marmaduke" starring Owen Wilson, and a movie take on the 1980s NBC series "The A-Team" starring Liam Neeson.
SONY
Sony gets its year started Jan. 22 with the release of Screen Gems horror film "Legion" starring Dennis Quaid.
But the early-year anticipation is for romantic drama "Dear John," which pairs Amanda Seyfried ("Mamma Mia!," "Big Love") and Channing Tatum. "I think this one could be a sleeper," said a distribution president for a rival studio.
Also, among seven titles due out from Sony in the first two quarters of 2010: romantic comedy "The Bounty
Hunter," which pairs Gerard Butler with Jennifer Aniston (released March 19); African-American-targeted comedy "Death at a Funeral" starring Chris Rock, Martin Lawrence and Tracy Morgan (April 16); crime-thriller "Takers" starring Hayden Christensen, Matt Dillon and Paul Walker (May 14); a remake of "The Karate Kid" starring Will Smith's son Jaden in the Ralph Maccio role (June 11); and the Adam Sandler-written ensemble comedy "Grown Ups," which stars Rock, Kevin James and Salma Hayek, among others (due out June 25).
PARAMOUNT
The Feb. 19 release calendar cleared out when Paramount officials pushed the $50 million-$60 million P&A costs needed to launch the fourth pairing of director Martin Scorsese and Leonardo DiCaprio, "Shutter Island," from last fall to the first quarter of this year.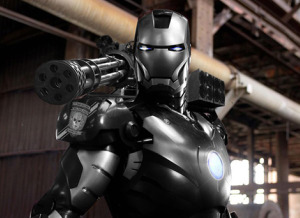 "It's hard to tell how big this will be," said one rival distribution official, noting the confluence of bad press surrounding the movie and Scorsese and DiCaprio's joint pedigree.
On track to once again release about a dozen movies this year total, Paramount has six titles slated in the first six months of 2010, including animated family film "How to Train Your Dragon," which includes voice work from Jonah Hill, Gerard Butler and Craig Ferguson and is due out March 26.
Most anticipated, however, are franchisees "Iron Man 2" (May 7) and "Shrek Forever After" (May 21).
DISNEY
The Mouse will kick-start the new Rich Ross era with what it hopes will be a sleeper romantic comedy hit on Jan. 29, "When in Rome," starring "Gossip Girl's" Kristen Bell.
If that doesn't work, there's still Tim Burton's "Alice in Wonderland," which is set to inherit the 3D screen universe from "Avatar" on March 5.
Also among six films slated for release by Disney in the first two quarters of the year: Miley Cyrus vehicle "The
Last Song" (April 2); Jerry Bruckheimer-produced adventure epic "The Prince of Persia: Sands of Time" starring Jake Gyllenhaal and Ben Kingsley (May 28); and the Pixar-produced "Toy Story 3" (June 28).
UNIVERSAL
Universal's anticipated "Wolfman" remake has taken a bit of a fanboy beating on the Internet. But on Feb. 12, the film — which stars Benicio Del Toro in the title role, alongside Anthony Hopkins and Emily Blunt — will finally be judged by more than its trailer.
In all, the U has six films slated for the first six months, with Brian Grazer-produced, Ridley Scott-directed re-imagining of "Robin Hood" (set for release May 14) also garnering attention. That film stars Russell Crowe and Cate Blanchett).
Also on the first- and second-quarter docket: Paul Greengrass-directed thriller "Green Zone" starring Matt Damon and Greg Kinnear (March 12); comedy "MacGruber" starring "Saturday Night Live" alum Will Forte; and the Judd Apatow-produced "Get Him to the Greek," which sees British comic Russell Brand recycle
his "Forgetting Sarah Marshall" rock-star character.
LIONSGATE
A prolific winter and spring begins for Lionsgate this weekend, with the release of the Relativity-produced Jackie Chan family comedy "The Spy Next Door."
Among six films set for release in the first six months, there's "Tyler Perry's Why Did I Get Married Too" on April 2, a sequel to a Perry-produced movie that took in just over $55 million two years ago.
And among the usual allotment of thriller and horror genre fare, studio officials are particularly high on "Kick Ass," a family comedy starring Nicolas Cage and set for release April 16.
OTHERS
Summit's third "Twilight" installment, "Eclipse," will be released on the very last day of the second quarter. But judging by the massive $72.7 million first-day performance of "Twilight Saga: New Moon" in November, any analysis of the first six months has to consider that.
Summit also has in the first part of the year family comedy "Furry Vengeance" starring Brendan Fraser (set for release April 2) and romantic drama "Remember Me" starring "Twilight's" Robert Pattinson (March 12).
Meanwhile, MGM has the makings of a campy cult hit — or a thunderous bomb — in "Hot Tub Time Machine," an ensemble comedy featuring John Cusack, about a group of guys who, thanks to a Jacuzzi with magical powers, travel back to the 1980s.