NBC wrapped up the 17-day Television Critics Association press tour Thursday, bringing with it crowd-pleasing talent such as Neil Patrick Harris and Dolly Parton, the cast and executive producer of the new series "Heroes Reborn," and a several tons of announcements.
NBC Entertainment chairman Bob Greenblatt kicked off the NBC sessions with a Q&A that was heavy not only on one-liners, but also hot topics such as the network's breakup with Donald Trump and failings with comedy.
TheWrap looks at the best that NBC had to offer.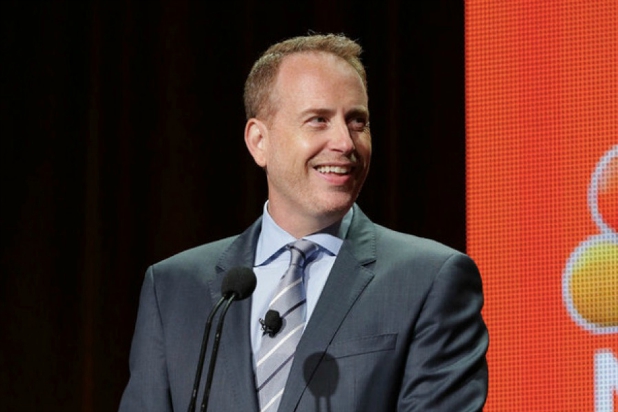 1. The Bob Greenblatt Show
Greenblatt didn't deliver an exhaustive manifesto on the present and future of television a la FX Network President John Landgraf's prediction of a TV-content bubble. What he did do was give the loosest and most one-liner-packed performance of the tour. Asked whether "Unbreakable Kimmy Schmidt"s' Emmy nominations made him regret giving the show to Netflix, Greenblatt responded, "We're whores for Emmy nominations." Told that the NBC "killed" the original "Heroes" through bad scheduling, he joked of revival "Heroes Reborn": "I'm going to kill this now." But he saved his best material for former "Celebrity Apprentice" host Donald Trump. When one reporter proposed a drinking game in which everyone at the Beverly Hilton drink whenever a question about Trump was asked, Greenblatt responded, "We could do that in life."
Also Read: 'Celebrity Apprentice' to Return for 2016-2017 Season With New Host
2. All the News That Fits
The NBC executive session was also notable for including more breaking news than any other session of the tour. Among the announcements: Jimmy Fallon extending his deal to host "The Tonight Show" for six years, "American Ninja Warrior" being renewed, "How the Grinch Stole Christmas" moving to the network, a deal with Keshet, Rihanna joining "The Voice," Common joining "The Wiz," and a bunch of new comedy projects.
3. And Here's Some More News!
News also comes up organically at TCA, or at least as organic as anything gets announced in the TV industry. Among the news straight from the stars' mouths, we learned that Dolly Parton's next NBC TV movie will be based on her hit song "Jolene."
From Dick Wolf's Chicago-based TV drama trifecta, we now know that the next mega-crossover — which also includes his "Law & Order: SVU" — will air in February. Later in the day, "Best Time Ever" host Neil Patrick Harris revealed that Ricky Martin and Reese Witherspoon will be among the guest actors on the new series' freshman run.
Also Read: Common, Ne-Yo, Elijah Kelley Join NBC's 'The Wiz Live!'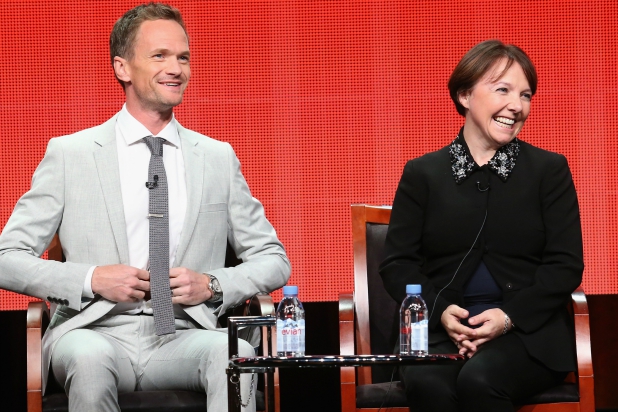 4. "Best Time Ever" Executive Producers Charm Exhausted Critics
Neil Patrick Harris may be the most charming man in Hollywood. The most charming woman may be his "Best Time Ever" executive producing partner, and she isn't even from this country. That said, the accent didn't hurt the effort.
TV critics — exhausted at the end of a very long Summer Press Tour — were entertained by both NPH and Siobhan Greene, who helped create the British version of the upcoming NBC show.
While Harris promised "a bunch of cool shit," Greene guaranteed that by the end of the eight-episode season, we'll all "be gagging for more." Over the remainder of their Beverly Hilton stage time, there were approximately 148,837 other really enthusiastic comments between the two.
5. I Need a Hero
"Heroes" didn't "save the cheerleader" — the show's original mission statement — but the world seems to be doing just fine. Creator Tim Kring confirmed that Hayden Panettiere's character, Claire, died a year before the events on the current installment of the series, "Heroes Reborn."
While Claire is dead, her father, Noah Bennet (Jack Coleman), is a series regular, and is the only character from the original series who will appear in every episode. Other returning characters, including Masi Oka's time-traveling Hiro and Sendhil Ramamurthy's Monhinder, will appear in a couple of episodes each.
The 13-episode miniseries kicks off on Thursday, Sept. 23, on NBC. Kring did leave an opening for potentially more "Heroes" after this story concludes.