Abby Huntsman will leave her host/producer position at HuffPost Live for MSNBC's "The Cycle," the network announced today.
She'll join Krystal Ball, Ari Melber, and Toure on MSNBC's weekly 3-4 P.M. show on July 29. Huntsman is replacing S.E. Cupp, who departed to host CNN's upcoming revived version of "Crossfire."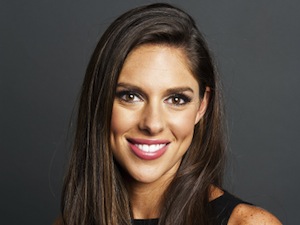 Huntsman, daughter of former Republican presidential candidate and Utah governor Jon Huntsman, Jr. (she worked for his 2012 campaign as his media advisor and surrogate), hosted HuffPost Live, Huffington Post's livestreaming news and talk show, since its Aug. 2012 launch.
She tweeted that she was "sad to leave such an incredible team" but "thrilled to join the @msnbc family as a co-host on @thecyclemsnbc!"
Also read: CNN Reviving 'Crossfire' With Newt Gingrich, S.E. Cupp, Stephanie Cutter and Van Jones
She added: "Thanks for all the support and encouragement over the past year. #nextchapter"
Huntsman is the second of HuffPost Live's inaugural hosts to leave the show for greener broadcast pastures — Alicia Menendez departed for ABC and Univision's upcoming Fusion channel in May.
A spokesperson for HuffPost Live told TheWrap that both hosts will be replaced, and the show is currently searching for "the right fit for the HuffPost Live platform."
Also read: Huffington Post to Launch Live Online Streaming Network
Roy Sekoff, Huffington Post's founding editor and co-creator of HuffPost Live, told TheWrap that the platform was a "great showcase" for its hosts and expected cable networks to "soon come calling." He added: "We wish all the best for those who have answered that call, and look forward to continuing to work with our hosts and producers to help create the future of live streaming video."