Donny Misraje, a producer who says he convinced Adam Carolla to move from radio to podcasting, is suing Carolla on the grounds that he allegedly broke their partnership agreement and didn't pay wages.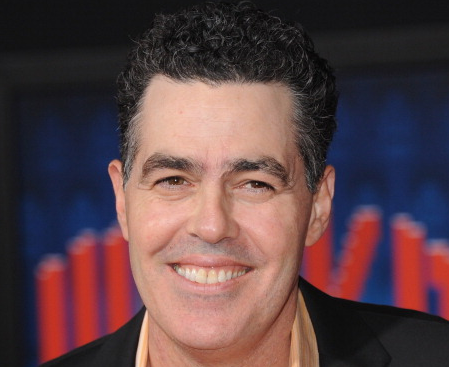 Misraje's wife, Kathee Schneider-Misraje, and Sandy Ganz, a technology expert who claims a 10 percent ownership interest in the partnership, are also suing Corolla.
A representative for Carolla did not immediately respond to a request from TheWrap for comment.
Misraje, described in the lawsuit as "a very close friend of Carolla's for over 30 years," says he encouraged Carolla to transform his syndicated radio talk show into a podcast after CBS discontinued the show in 2009. The two formed a partnership soon after the first podcast of "The Adam Carolla Show" in February 2009, with Misraje set to receive 30 percent ownership of the company, the lawsuit said.
The lawsuit, filed in L.A. Superior Court, said Carolla spoke of how they would "all get rich" and could "look forward to sending [their] kids to an expensive college."
In addition, the lawsuit said, Carolla made statements during the podcast that included "I want to thank my buddy Donny…for setting this experiment up" and "I'd never really heard of podcasting, Donny forced it upon me."
The plaintiffs say Carolla broke their partnership agreement and failed to pay them for the "sweat equity" they invested in the business on the promise that they would share in rewards once the company was profitable.They are also seeking a share of the actual profits.
MIsraje says that among other sacrifices, he quit a $231,000 a year job as a producer and editor to devote himself to the podcast.
By March 2011, the lawsuit says, "The Adam Carolla Show" was the world's most downloaded podcast — with 59.5 million downloads in two years — and the most successful podcast at monetizing. But by that September, Carolla told company staff that the Misrajes were leaving and subsequently fired them and Ganz.
Carolla, a former "Celebrity Apprentice" contestant, was named a Fox News contributor in October.
Pamela Chelin contributed to this report