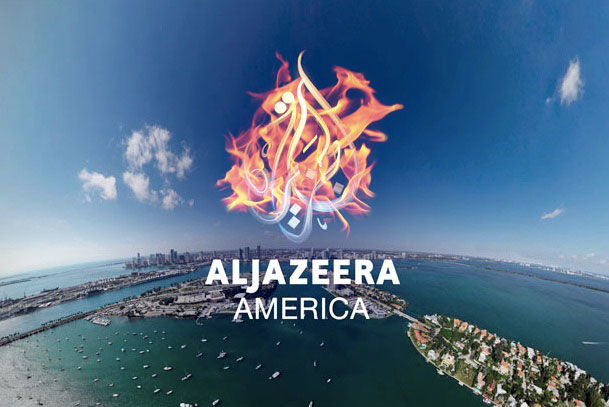 Al Jazeera America has fired CEO Ehab Al Shihabi as ratings and morale continue to sink, with Al Anstey replacing him effective immediately, TheWrap has confirmed.
An insider told TheWrap that the newsroom applauded as network president Kate O'Brian made the announcement.
Also Read: Al Jazeera Accused of Anti-Semitism, Sexism in $15 Million Discrimination Lawsuit
On Tuesday, an explosive New York Times report painted a picture of chaos and a "culture of fear" inside the newsroom on the heels of a recent anti-semitism and gender bias lawsuit filed against the network by a former employee.
Al Shihabi was a meddling CEO who didn't understand journalism, former VP of news gathering Marcy McGinnis, who resigned Monday, told the Times. He "runs everything. Every decision is his decision — when all of the decisions land on one person who is not a journalist, it can lead to disgruntlement because there's a feeling he doesn't understand journalism."
Also Read: Al Jazeera America's 'Culture of Fear' and 'Disarray' Has Network in Turmoil
He also threatened to bankrupt network anchor Ali Velshi after the two got into it in February: "I'll spend whatever I have to spend to bankrupt him in court… he's finished here," the Times quoted staffers present at the meeting.
Velshi told the Times if that statement was true, it was "disheartening and deeply troubling." Al Shihabi denied making the threat.
An insider familiar with the situation told TheWrap there was favorable treatment for certain employees, with the tone set by Al Shihabi.
Osman Mahmud, the senior VP of broadcast operations named as the offending employee by Matthew Luke in his anti-semitism and gender bias lawsuit, climbed up the company ladder "lightning quick" because of his relationship with Al Shihabi and Al Jazeera's corporate leadership abroad, the source said.
Also Read: Al Jazeera America Prez on Brand Challenges: We're Overcoming Them Quicker Than We Thought
Mahmud, who is accused of pulling female employees from projects, excluding them from emails and meetings, and making anti-Semitic and anti-American remarks was moved from running the editing room to a VP role for no discernible reason, the insider continued.
New CEO Al Anstey looks to right the ship, which includes low ratings and morale. As TheWrap reported in October, Al Jazeera America lost half of the audience enjoyed by its predecessor, CurrentTV.
"I'm also very proud to be able to lead a fantastic team at Al Jazeera America who are dedicated to the highest quality storytelling," new CEO Anstey said. "I am committed to engaging the team and uplifting our collective ambitions, as a much needed channel for American audiences."