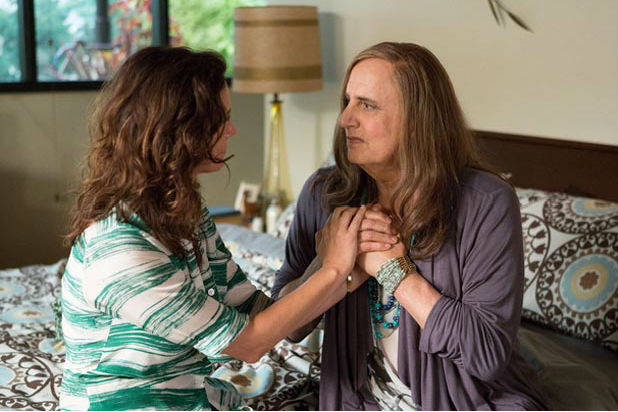 Amazon has renewed its hit transgender show "Transparent" for a Season 3 as well as inked series creator Jill Soloway to a new deal.
Soloway has signed an overall deal with Amazon Studios where she will develop other TV projects for Amazon Prime while continuing in the role of showrunner on Transparent. Andrea Sperling, who previously was co-executive producer on the series, has been promoted to executive producer.
Also Read: Emmy Wrap Cover Story: Jeffrey Tambor Sweats the Small Stuff for 'Transparent' Role
The show has become a runaway hit for Amazon, winning a 2015 Golden Globe for best musical or comedy series along with a best actor in a TV comedy award for star Jeffrey Tambor. Tambor will return for third season along with Maura Pfefferman, Judith Light, Gaby Hoffmann, Amy Landecker and Jay Duplass.
Also Read: 'Transparent's' Alexandra Billings Shares Her Experience as a Transgender Actress: 'Gender Is Learned Behavior' (Exclusive Video)
"Jill is truly a creative force and I'm thrilled that we will be collaborating with her additional projects in the future and on a third season ofTransparent," Roy Price, Vice President of Amazon Studios, said. "The second season is currently starting production, and I know our customers will be delighted to continue the journey with Maura and the Pfefferman family."
"I am so thrilled that I get to share more of the Pfeffermans' story with the world," said Soloway. "We are all so in love with watching them change and grow. I am blown away by the creative freedom Amazon gives me and I can't wait to reveal where this journey is going to take us."
Read TheWrap Magazine's Emmy Cover Story on "Transparent" Star Jeffrey Tambor: