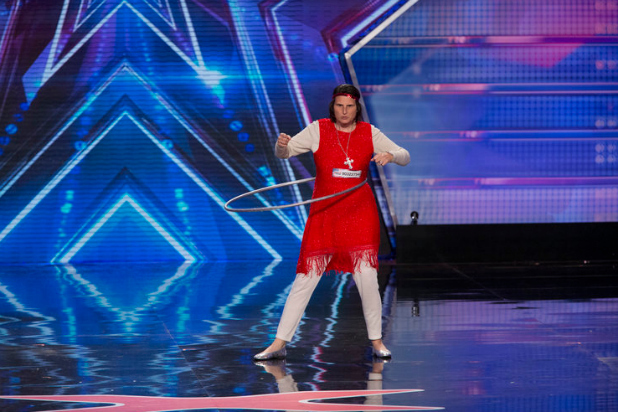 "America's Got Talent" is back, and NBC's got a Tuesday win, despite the competition hitting a premiere low.
Fox finished in sixth place, topping only the CW's lineup and by just two-tenths of a ratings point.
NBC was first in ratings with a 2.5 rating/8 share in the advertiser-coveted 18-49 demographic and first in viewers with an average of 10.5 million, according to preliminary numbers. "America's Got Talent" premiered at 8 p.m. to a night-high 3.0/9 and 11.9 million viewers. At 10, "Night Shift" debuted to a 1.6/5 and 7.8 million viewers.
Also read: Lifetime's 'Petals on the Wind' Falls Short of 'Flowers in the Attic' Ratings
ABC was second in ratings with a 1.2/4 and third in viewers with 3.8 million. "Extreme Weight Loss" premiered to a 1.3/4 and 3.9 million viewers at 8. At 10, "Celebrity Wife Swap" jumped 33 percent from its most recent telecast to a 1.2/3 and had 3.7 million viewers.
CBS and Univision tied for third in ratings, each with a 1.1/3. CBS was second in viewers with 7.5 million, airing entirely repeats. Univision was fourth with 2.9 million viewers.
Telemundo was fifth in ratings with a 0.6/2 and in total viewers with 1.4 million.
Also read: 'Mad Men' Midseason Finale Suffers Memorial Day Ratings Slump
Fox was sixth in ratings with a 0.5/2 and in total viewers with 1.3 million. At 8, "Riot" got a 0.6/2 — up 20 percent from its debut — and had 1.4 million viewers. At 9, "I Wanna Marry Harry" dropped 43 percent from its premiere — which benefitted from an "American Idol" lead-in — to a 0.4/1 and had 1.2 million viewers.
The CW was seventh in ratings with a 0.3/1 and in total viewers with one million. The network aired repeats.