This article on Andrew Garfield first appeared in the Nominations Preview issue of TheWrap's Oscar magazine.

"I have a pretty tremendous ego, and I struggle with it all the time," Andrew Garfield said. "I think I wanted that [ego] to be destroyed, or pulverized at least. To surrender to the world as it is and not the world as I feel it should be."
If pulverization and submission were what he wanted, that's certainly what he got in Martin Scorsese's "Silence" and Mel Gibson's "Hacksaw Ridge." Coming at the end of a period in which the earnest 33-year-old actor briefly and uncomfortably donned a Spider-Man outfit, the two intense dramas share core themes of faith, service and men grappling with their respective callings — and they both put Garfield through the wringer, physically and emotionally.
In the former, Garfield plays a Portuguese Jesuit priest on a mission to rescue his mentor and spread the gospel in 17th-century Japan — a time and place when the regime tortured clergymen into apostasy, or a complete rejection of their Catholic faith. In the latter, Garfield takes on real-life hero Desmond Doss, the only conscientious objector to be awarded the Medal of Honor, which he received for his heroic duty as a medic in World War II.
Also Read: 'Silence' Review: Martin Scorsese's Passion Project Is a Fascinating, Flawed Endurance Test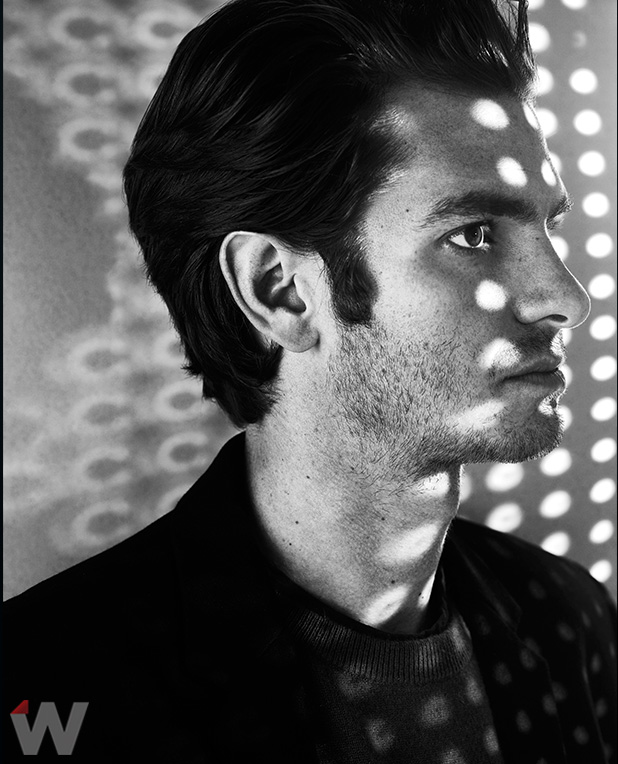 The parts are as big as they come (Garfield is in virtually every shot of the nearly three-hour "Silence"), and they grapple with the heaviest of existential woes. They also came to the actor as he waited patiently to swing out of his bubblegum gig playing Spider-Man, which he did in two big-budget films that came out in 2010 and 2014.
Those films had come on the heels of dark dramas like David Fincher's "The Social Network" and Mark Romanek's "Never Let Me Go" — and while he kept up his serious-acting chops by appearing on Broadway in "The Death of a Salesman" in between the two, landing a Tony nomination, he found himself struggling in the Marvel universe.
The gig, the actor said, brought "a different set of values and a different hierarchy of priorities. And we all know what those are. I struggled with that. I wasn't having the total experience that I remembered having."
Also Read: 'Hacksaw Ridge' Review: Mel Gibson Says War Is Hell -- Except When It's Awesome
The last "total experience" he could recall was "The Social Network." The problem, he suggested, was that his level of serious commitment may have been wasted in a pair of movies about a guy in tights — which is why "Silence" and "Hacksaw Ridge" came at just the right time. "What I realized is that I can't help but give my full self to something," he said. "I can end up pouring myself into a bucket with a hole in it. I knew that with Martin Scorsese, he creates a container from the moment he sends you three boxes of research. By the time you show up on set, there are no leaks, and you can just inhabit the character's journey."
He was equally grateful for the experience with Gibson, who himself returned to the director's chair for "Hacksaw Ridge" after a 10-year hiatus and scant acting gigs. The actor-director may have spent a decade as something of a pariah in Hollywood, but Garfield opted to ignore the controversy and focus on the director. "Mel understands the actor's process, and gets there in a different way," Garfield said. "I like extremes, and I'm drawn to the edges of things — it was the right time in my personal life and for me as an actor."
Also Read: Tobey Maguire Responds to Andrew Garfield's Reaction to 'Spider-Man: Homecoming' Trailer (Video)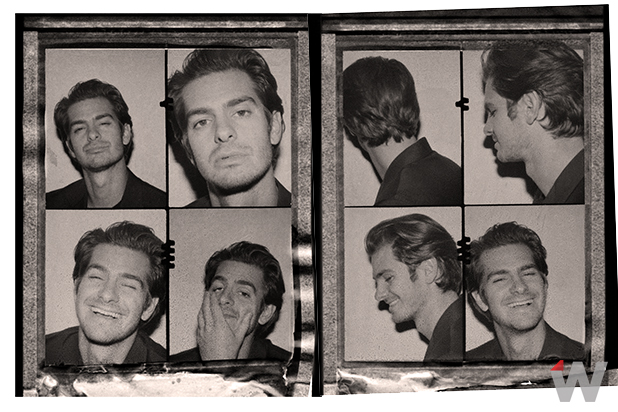 "Hacksaw" received a 10-minute standing ovation at its Venice Film Festival premiere in September. It screened a month later at the Academy in Beverly Hills, leading to several pieces welcoming Gibson back into Hollywood's good graces. Garfield earned best-actor nominations from the Golden Globes and SAG Awards, and the film made the AFI Top 10. Silence was a larger question hovering over awards season, screening late in the game for critics but drawing glowing reviews.
The attention stirs anxiety in Garfield, who is working still to tame his ego by caring less about what people think of him and his films. "I'm on my way," he said. "One of the trickier things is having a film come out. You want everyone to say it's the greatest thing. We all want to be seen, deeply, and that's not a problem. But we all want to be given the fucking award."
Also Read: Andrew Garfield Exclusive StudioWrap Portraits (Photos)
He finds caution in the story of his Silence character, Father Rodrigues — who, he said, is "going for the martyrdom, the glory — he wants that golden embossed bust of himself on the wall of the church."
Garfield uncoincidentally called the reception to both films and his past year at large a "blessing," though he's facing that difficult time when his work is exposed to the world. "Can I be a bit candid and a bit vulnerable?" he asked. "It is heartbreaking to me, but maybe getting easier, that thing of letting people have their feelings. Especially when you take out your heart and go, 'Hey, here it is.'"
Click here to read more from the Nominations Preview issue of TheWrap Oscar magazine.