Coming off a record-breaking year, during which the domestic box office reached record heights of $10.6 billion, there were bold predictions that this year's theatrical haul might be even more greater.
"It's going to beat it," Warner Bros. distribution president Dan Fellman told TheWrap in January. "You've got 'Avatar' in there banging away at $40 million a week."
Led by the explosive performances of 3D films "Avatar" and "Alice in Wonderland," Fellman's prediction so far looks prescient, with the domestic market standing at $2.62 billion through Tuesday, according Box Office Mojo — up nearly 8 percent over the first-quarter theatrical performance in the U.S. and Canada in 2009.
But with theater chains raising their prices on 3D engagements, revenue isn't the only index that's up.
Admissions are also up 6 percent in the first quarter, according to Exhibitor Relations — spiking to 341.1 million from 321.3 million.
Of course, going forward, performance over the next two quarters will largely determine whether 2010 will break the domestic box-office record set last year, was well as the $19.3 billion international mark, also set in 2009.
Looking out from April through August, here are 14 key dates on the upcoming release calendar to consider:
April 2
Making a late-game decision to convert "Clash of the Titans" to 3D and move it up a week, Warner Bros. created a logjam of 3D films that will likely mean that DreamWorks' "How to Train Your Dragon" and Disney's "Alice in Wonderland" will fail to meet their revenue potential. For its part, however, with a Rotten Tomatoes score hovering in the 30s for "Titans," Warner seems to know what it was doing by assigning 3D buzz and ticket premiums to the $70 million Legendary Pictures film.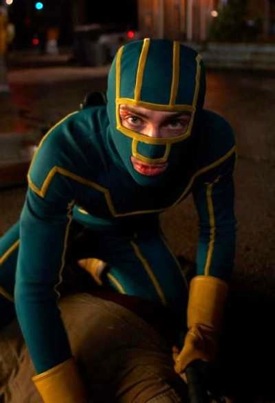 April 9
Dating back to 2003, a span that includes "Just Married," "Cheaper by the Dozen," "The Pink Panther" and both "Night at the Museum" movies, director Shawn Levy has been on a serious roll for Fox — not once missing the $100 million mark at the global box office. This time he'll be pairing NBC Thursday-night comedy denizens Tina Fey and Steven Carell in the slapstick romantic comedy "Date Night."
April 16
Buzz has been building for Matthew Vaughn's R-rated action comedy "Kick Ass" since Comic-Con. Could be Lionsgate's biggest movie since … we forget when.
May 7
Perhaps our last chance to see a major special-effects tentpole not in 3D with Paramount's Jon Favreau-directed "Iron Man 2." Paramount used the same weekend last year to open a 2D "Star Trek" to $75.2 million.
May 14

Universal hopes to get back on the tracks with the Ridley Scott-directed "Robin Hood," which stars Russell Crowe. Also that weekend, Summit debuts a potential romantic-drama hit "Letters to Juliet" starring Amanda Seyfried. The performance of the two films combined should easily offset the $46.2 million mid-May opening enjoyed by Sony's "Angels in Demons" last year.
May 21
With the last two installments opening to over $100 million, DreamWorks will debut "Shrek Forever After" in 3D. That alone should top the huge May 22, 2009, slate, which included "Terminator: Salvation" ($42.6 million) and "Night at the Museum 2" ($54.2 million).
May 28

Beyond the "Pirates of the Caribbean" franchise, Jerry Bruckheimer hasn't enjoyed a whole of huge openings for Disney in recent history, so perhaps he's due with "The Prince of Persia: The Sands of Time," which stars Jake Gyllenhaal and Ben Kingsley. But sensitive Gyllenhaal, even buffed up, as an historical action hero? Hmmm.
June 4
The first weekend in June turned out to be Universal's Waterloo, with the startling flop of $100 million comedy "Land of the Lost" kicking off a string of high-profile failures. The studio looks to get off to sturdier comic footing on the same frame this year with the more modestly budgeted "Get Him to the Greek," which stars Russell Brand and Jonah Hill. Universal can take heart in the fact that another R-rated comedy, Warner's "The Hangover," used this weekend last year to kick off one of the most surprising box-office runs of the year.
June 11
The second weekend of June last year featured the utter flopping of Paramount Eddie Murphy comedy "Imagine That" (a $55 million film that grossed $22 million worldwide) and the middling performance Sony's "The Taking of Pelham 1 2 3" (grossed $150 million worldwide on a budget of $100 million). A Sony remake of "The Karate Kid" and Fox's movie adaptation of "The A-Team" will easily beat that duo.
June 18
This year, Disney will try to engage Pixar's "Toy Story" franchise to a new generation, with screenings of a third installment, in 3D, that generated enthusiasm at ShoWest. This was the date last year that Paramount used to launch "Transformers: Revenge of the Fallen" to $836.3 million.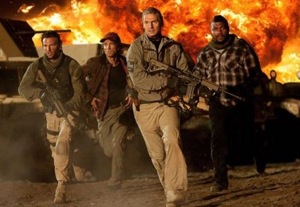 July 2
Summit shifts its "Twilight" franchise out of November into the summer with the third installment of the vampire series, "Eclipse." Paramount, meanwhile, will bow the recently underperforming M. Night Shyamalan's fantasy-action film "The Last Airbender." Last year, Fox used this same weekend to launch "Ice Age: Dawn of the Dinosaurs" to $884.8 million.
July 9
The second weekend of July looks bigger this year, with Robert Rodriquez's remake of "Predators" for Fox and Universal's Christopher Meledandri animated family film "Despicable Me." Last year, comedies "Bruno" from Universal" and "I Love You Beth Cooper" both enjoyed middling-to-poor openings.
July 16
Despite the introduction of Warner's Christopher Nolan-directed, Leonardo DiCaprio-starring "Inception," and Disney's "The Sorcerer's Apprentice" starring Nicolas Cage, the weekend looks to be at a year-to-year disadvantage. This, after all, was the same frame Warner used last year to launch "Harry Potter and the Half-Blood Prince."
August 13
Last year, Sony sparked the dog days of summer with the surprising performance of Peter Jackson-produced sci-fi pickup "District 9," which went on to gross $204.8 million worldwide. Lionsgate is hoping that Sylvester Stallone-led ensemble action film "The Expendables" will have the same kind of pop.
If, by the end of August, the overall box office is still pacing ahead of 2009, it's a good bet that 2010 will be another record-breaker.