Following an emotional appeal by frail, frightened-looking former Los Angeles Times writer Anita Busch, U.S. District Court Judge Dale S. Fischer Monday denied bail to Anthony Pellicano, once Hollywood's flamboyant gumshoe to the stars.
Pellicano has been imprisoned in a federal detention facility in Big Springs, Tex., since his May 2008 conviction on a variety of racketeering counts, which included charges of computer fraud, identity theft and operating a criminal enterprise aimed at wiretapping its rich and famous victims.
In making her decision, Judge Fischer — who originally sentenced Pellicano — said that she was extremely familiar with Pellicano and his case and that "you have not convinced me that he is not a flight risk or a danger to society."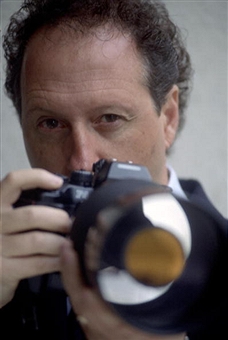 She apparently was not swayed by the defense's main argument: that other defendants involved in the Pellicano scandal have all been granted bail pending their appeals, most notably attorney Terry Christianson, who allegedly hired Pellicano to eavesdrop on opponents to gain information that would help him handle his cases.
At the height of his influence as a private investigator in Hollywood, Pellicano worked for such stars as Elizabeth Taylor, Michael Jackson and power players such as then superagent Michael Ovitz.
His battles with the law began in 2002 when Busch, whose articles in the Los Angeles Times had been critical of Ovitz, discovered her car had been vandalized and her life threatened.
She went to the authorities after she found a dead fish on her battered windshield along with a rose and a note saying, "Stop" in a scenario that rivaled a plot from a Hollywood noir movie.
During their investigation, the authorities found a trove of audio files at Pelicano's Sunset Boulevard office of unauthorized wiretaps of such stars as Sylvester Stallone, and of running the names of others, such as Garry Shandling and Kevin Nealon, through a law-enforcement database.
Also read: Anthony Pellicano to Newsweek: Those News of the World Guys Were Amateurs
Such news worried Hollywood over the potential to disclose secrets about the dark side of the entertainment industry, financially, legally and sexually, though no such revelations have surfaced.
In her testimony, Busch — who also has written for Variety and the Hollywood Reporter — limped, and she had a wheelchair with her, which she did not use to enter the courtroom.
She seemed scared of Pellicano and by the thought of his being released.
"He is a domestic terrorist," she told the court. She questioned whether he had sufficient funds to pursue a vendetta against her and other victims. Turning to Steven F. Gruel, Pellicano's San Francisco-based attorney, she asked: "Who is paying Mr. Gruel? My life has been hell, and other victims have suffered."
Gruel snapped back: "I've not gotten one penny."
As a journalist, Busch said, her career was destroyed because she "lost sources" over her phone being wiretapped, and she has "lost health … Others are very concerned because of safety. He has terrorized people for years."
Also read: Anthony Pellicano Files to be Freed on Bail Pending Appeal
Gruel's efforts to get Pellicano free on bail began in June, when he filed papers stating that: "Mr. Pellicano has already served approximately 67 months in federal custody, which completely satisfies his prison terms for all convictions in this case but the two flawed RICO counts," the attorney said in his motion, known as "bail pending appeal."
As to Pellicano being a risk to society or being a flight risk if freed, Gruel argued that Pellicano's once powerful private-eye firm has been out of business for nearly a decade and he is impoverished. He also suffers from blepharospasm, a brain disorder that periodically shuts down his eyelids for 30-40 seconds and impacts his ability to see.
The decision will be appealed to the Ninth Circuit Court of Appeals in San Francisco.