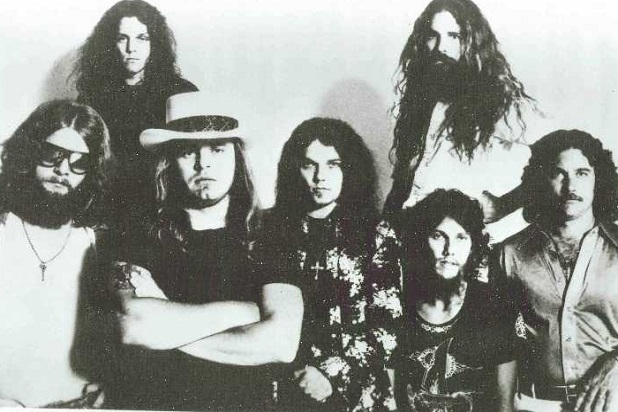 The Second Circuit Court of Appeals reversed a judge's 2017 ban on "Street Survivor: The True Story of the Lynyrd Skynyrd Plane Crash" on Wednesday.
"We conclude that the terms of the Consent Order are inconsistent, or at least insufficiently precise, to support an injunction, and we therefore reverse the judgment of the District Court and vacate the injunction," court documents obtained by TheWrap read.
In August 2017, a judge blocked the distribution of a film about Southern-rock pioneers Lynyrd Skynyrd, following a dispute between the surviving members of the group and independent record label Cleopatra Records, which planned to distribute the film.
Also Read: Lynyrd Skynyrd Film Put on Ice by Judge
U.S. district judge Robert Sweet determined that the film, "Street Survivors: The True Story of the Lynyrd Skynyrd Plane Crash," violated a "blood oath" that founding members of the band took following a 1977 plane crash that took the life of Skynyrd singer/songwriter Ronnie Van Zant, that declared that no one would perform as or "use the name" Lynyrd Skynyrd ever again.
According to the new court documents, in 1987, the surviving members embarked on a tribute tour, and Van Zant's widow sued them in the Southern District. This became known as the Grondin case, and a Consent Order restricted how the parties can use the name, as well as biography material and history of the band.
According to Sweet, the film was in part dependent on the recollection of former Skynyrd drummer Artimus Pyle, who survived the crash. Pyle signed a deal with Cleopatra in 2016 that would have given him five percent of the film's profits, along with a co-producer credit, according to the court ruling.
Also Read: Ed King, Lynyrd Skynyrd Guitarist, Dies at 68
However, the Court of Appeals disagreed.
"Even though the injunction here has allegedly been imposed as a result of private contract rather than government censorship, it nonetheless restrains the viewing of an expressive work prior to its public availability, and courts should 11 always be hesitant to approve such an injunction," read the new court filings.
The ruling continued, "The injunction in this case restricts the actions of an entity that was not a party to the contract that is alleged to be the source of the restriction. Cleopatra did not sign the Consent Order.
"The judgment of the District Court is reversed, and the injunction is vacated," read the document. "Reversal of the judgment necessarily vacates the award of attorney's fees."
Pamela Chelin contributed to this report.