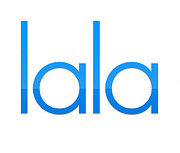 Apple is shutting down Lala, the online music service it bought for a reported $80 million in December 2009.
"The Lala service will be shut down on May 31st, 2010," a note on Lala's Web site reads. "Unfortunately, we are no longer accepting new users. Members, you can still use Lala through May 31st, 2010."
Some have speculated that Apple plans to upgrade iTunes or roll out its own subscription-based service.
Lala launched in 2006 with 8 million licensed songs available for registered users, according to Billboard.
Meanwhile, Apple appears to have big plans for music beyond song downloads.
According to a patent apparently filed by the Cupertino, California company, Apple is developing an iPhone application called "Concert Ticket +" that would sell electronic concert and theater tickets via iTunes.
The paperless tickets would be displayed with a unique code on the iPhone for entry into a concert. According to the example shown on the patent diagrams, the e-tickets could be bundled with other benefits, such as pre-paid parking, free drinks, concert t-shirts or a download of the show.
More to read:
Up Next for Apple: Concert Tickets?