It's "Robbin' Season" in the new trailer for "Atlanta" Season 2.
FX released the first trailer for the second season of the Donald Glover dramedy on Tuesday, which will be set during the period around the holidays when the city experiences an elevated level of crime.
"It's just a time that robberies go up — all kinds," executive producer Stephen Glover explained earlier this year. "You might get your package stolen off your front porch. When we were there shooting, my neighbor got her car stolen out her driveway. It's just like a very kind of tense and desperate time."
---
Also Read:
Why 'Atlanta' Season 2 Is Called 'Robbin Season'
---
"So we wanted that to be the backdrop to this season," he continued. "Our characters are going through [a] transition from their whole lives to where they're heading now. Yeah, 'Robbin Season' is kind of a metaphor for all of that."
Alongside Donald Glover, stars Brian Tyree Henry, Lakeith Stanfield and Zazie Beetz will also return for the second season.
"Atlanta Robbin' Season" premieres March 1 on FX.
'Atlanta' Star Brian Tyree Henry Exclusive Portraits (Exclusive Photos)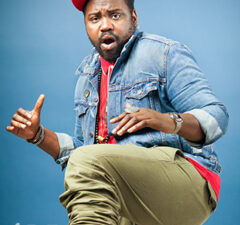 (Tap photo and swipe to view gallery)