The indie sensation "Beasts of the Southern Wild" is a thoroughly unconventional movie, so it makes sense that director Benh Zeitlin didn't use a conventional casting process to find the charming but fierce five-year-old at the center of his movie.
Instead, Zeitlin told a packed house at the Regent Theatre in Westwood on Tuesday night, he used techniques that he and his friends had learned while casting a wide net across southern Louisiana as volunteers on the 2008 Obama presidential campaign.
"They took their grassroots organizing methods from the campaign and then transferred it to our casting department, so that we literally had people all over the state knocking on doors and passing out fliers," Zeitlin told TheWrap editor-in-chief Sharon Waxman as part of TheWrap's Award Screening Series.
The filmmakers saw thousands of young girls before encountering the young Houmas native Quvenzhané Wallis, who walked into her local library for the first of a couple of auditions that landed her the role of the feral child philosopher Hushpuppy.
Also read: 'Beasts of the Southern Wild' Rips Through Sundance
"We looked at 4,000 kids over the course of nine months and through miraculous happenstance, Quvenzhané ended up coming into the Terrebonne Parish library [where local auditions were being held] one day and that's it," explained Zeitlin, who was accompanied by his young star as well as cowriter Lucy Alibar and cinematographer Ben Richardson.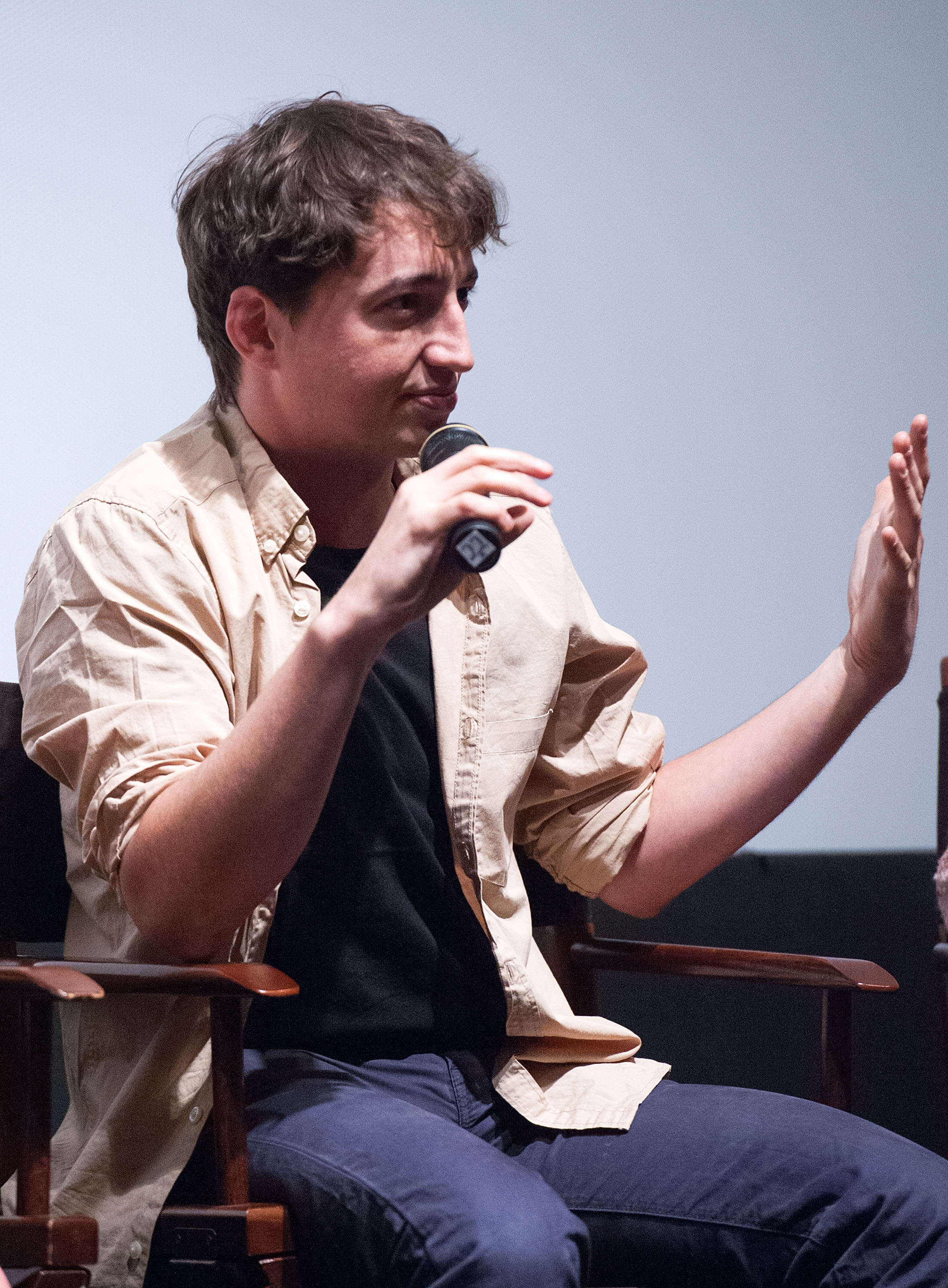 During a second audition for director/co-writer/co-composer Zeitlin (right), Wallis was asked to perform a scene in which she feeds her father medicine, and they wind up having a fight with stuffed animals.
"The scene was originally meant to be almost funny," Zietlin recalled, explaining that most of the actors played it cute, while Wallis brought an unexpected edge to her lines. "She came in and did it in this way that was terrifyingly serious. She was so forceful that she scared the life out of our producer in the audition, and that was when we really sort of knew we had stumbled on something quite miraculous. We sort of realized that this is the character – she's sort of this wise woman in a very small head."
Set in the deepest Louisiana bayou, "Beasts of the Southern Wild" tells the story of Hushpuppy, a tough little girl who lives in an eccentric colony of characters in the Bathtub, a fringe community south of the levee. Her father, Wink (Dwight Henry), is deathly ill with an unnamed malady – a metaphorical gathering storm that matches the literal storm headed toward the Bathtub.
The Fox Searchlight film, narrated by Hushpuppy's ruminations about the nature of the universe and her place in it, also features the appearance of aurochs, giant boar-like creatures with massive tusks who are awakened from their icy home in the distant north by the melting of the polar ice caps.
As they bulldoze their way toward her, Hushpuppy adapts a prophetic tone, warning of an apocalyptic maelstrom: "The whole universe depends on everything fitting together just right. If one piece busts, even the smallest piece, the entire universe will get busted."
Also read: Benh Zeitlin on 'Beasts of the Southern Wild': 'We Want to Create New Myths'
"Beasts" was originally envisioned as an extension of the short "Glory at Sea," a 2008 film that brought aspiring filmmaker Zeitlin to New Orleans, where he still lives in a house with, he said, about 40 animals. He and his longtime friend, playwright Alibar, also incorporated characters and themes from her one-act play "Juicy and Delicious," which she said she wrote after her father fell ill.
"It changed our relationship," Alibar confided about his condition. "It changed my sense of what my life is going to be like on my own."
Casting the role of Hushpuppy's father, Wink, was nearly as tricky as casting Hushpuppy, though the right actor was under the filmmakers' noses the entire time. Zeitlin and his producers looked at numerous professional actors and carried on long discussions in Henry's Bakery and Deli, right across the street from the production office for Zeitlin's Court 13 collective.
The owner of that bakery, Dwight Henry, had a quality that impressed Zeitlin more than what he was seeing in the pros who auditioned. "Something about the way he ran that place really spoke to me about Wink's character, and he actually became an influence as we were writing the part."
With a non-professional five-year-old actor at the heart of their film, the production went out on a limb offering the movie's only other significant role to the baker across the street. To their surprise, he turned them down three times.
"It wasn't until we told him that we were willing to adapt to his schedule and make it work," said Zeitlin about finally convincing Henry to be in his movie. Zeitlin and other crew members took turns discussing the role with Henry and coaching him on acting during the baker's all-night shifts, working from midnight to 8 a.m. so Henry wouldn't have to take time off from his real job. (He has since opened a larger bakery in New Orleans, the Buttermilk Drop Bakery and Café, and prefers staying there to promoting the film.)
Also read: 'Beasts of the Southern Wild' Cast Ruled Ineligible for SAG Awards
While casting may seem like the biggest challenge confronted by the production, the aurochs were always lurking in the background. But how was a low-budget production with no money for special effects going to convincingly capture giant mythical beasts going nose to nose – or, as Wallis put it, "nose to nostril" – with little Hushpuppy.?
The answer was Vietnamese pot-bellied pigs. Five of them.
"We basically trained them from birth to wear a costume," confessed Zeitlin about training the animals that would be rendered bigger than a house in the final scenes. (The rendering was done not by a pricey effects house, but by film students in San Francisco who did the work for free in exchange for the experience.) "We'd put a costume on them five minutes at a time, an hour at a time."
As first-time feature director working with a first-time screenwriter and a cast of amateurs, Zeitlin never dreamed his freshman effort would win awards at the Sundance, Cannes, London, Deauville, Los Angeles and Seattle Film Festivals, among other accolades. (Not in the cards: Screen Actors Guild Awards, for which the amateur cast was recently ruled ineligible.)
But it wasn't accolades he was looking for when he set out to make "Beasts of the Southern Wild." "What inspired the film was getting to know people who had this quality, and being inspired by the places themselves," he told the audience. "For me, it's really a love song to south Louisiana."