Bobby (Blue) Bland, a soul singer often credited with modernizing the blues, died Sunday at his home in Germantown, Tenn. He was 83.
His son, Rodd Bland, told reporters that the musician died due to complications from an ongoing illness.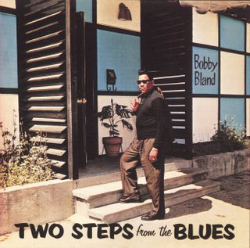 Bland never achieved the acclaim of his contemporaries B.B. King (whom he actually served as a chauffeur for a while) and Ray Charles, but he was a regular on the charts and club circuit.
Known as "the Sinatra of the blues," he openly imitated Sinatra on the cover of his classic album, "Two Steps From the Blues."
Bland's most successful album was "Call on Me/That's the Way Love Is," which reached No. 11 nationally in 1963. Bland tallied 60 hits on the R&B charts, 27 of which made the Top 10, and three hit No. 1.
Also read: Hollywood's Notable Deaths of 2013
Born Robert Calvin Brooks, Bland was a founding member of the Beale Streeters, which included King and Johnny Ace. He was inducted into the Rock and Roll Hall of Fame in 1992 and in 1997 won a Grammy Lifetime Achievement Award.
Some of his notable songs include 1961s "Turn On Your Love Light" and "Further On up the Road" — which was his first No. 1 record on the R&B charts.
Many of his songs, including "Further On up the Road" and "I Pity the Fool," were recorded by the likes David Bowie and Eric Clapton. The Grateful Dead, Van Morrison and the Band also covered his hits.