Saturday update:
Once again, the tracking wildly missed the mark.
Universal's 3D-animated "Despicable Me," the studio's first joint venture with Chris Meledandri's Illumination Entertainment, opened to $21.7 million in the U.S. and Canada Friday, according to studio estimates, putting the PG-rated, Steve Carell-voiced film on pace for what could be a huge $60 million weekend.
Pre-release estimates called for an opening of around $40 million.
Universal's much needed strong opening of "Despicable" edged out the second-weekend start of Summit Entertainment's third "Twilight" movie, "Eclipse," which dropped about 60 percent week-to-week to $11 million Friday. It's on pace to finish the weekend with about $238 million in North American gross.
In third place was Fox's Robert Rodriguez-produced retooling of the venerable "Predator" sci-fi/action franchise, "Predators," which also debuted strongly to $10.5 million.
Produced at a cost of $38 million, the the R-rated film — which features unlikely action hereos such as Adrien Brody and Topher Grace — is on pace for a $25 million-plus weekend. That would also exceed estimates.
In fourth place in its fourth weekend of release, Disney/Pixar's "Toy Story 3" continues to hold 3D exhibition and market share in a very competitive environment, dropping under 40 percent and grossing an estimated $6.7 million Friday.
Not holding up as well in the 3D family-entertainment realm, Paramount's "The Last Airbender" dropped nearly 70 percent on Friday No. 2 to $5.2 million.
Here's how the top 10 at the domestic box office looked on Friday:
"Despicable Me" ($21.7m)
"Twilight Saga: Eclipse" ($11.0m)
"Predators" ($10.5m)
"Toy Story 3" ($6.7m)
"The Last Airbender" ($5.2m)
"Grown Ups" ($5.1m)
"Knight and Day" ($2.4m)
"Karate Kid" ($1.7m)
"The A-Team" ($550,000)
"Cyrus" ($360,000)
Thursday preview:
The 3D crunch is back.
A little more than three months after Warner's quick decision to convert its "Clash of the Titans" remake to 3D set off an intense competition for 3D screens, three films are once again trying to occupy the same limited 3D exhibition space at the same time.
And things are only slightly less crowded this time around – especially with 190-plus IMAX theaters spread around the country committed to 2D runs of Summit's "The Twilight Saga: Eclipse."
This weekend, along with Fox's 2D extension of 1980s sci-fi/action franchise "Predator," Universal animated family film "Despicable Me" will debut in 3,476 theaters across the U.S. and Canada, 1,551 of them 3D-equipped.
Produced by Illumination Entertainment – the company started by former Fox executive Chris Meledandri – at a cost of around $70 million, and starring the voice of Steve Carell, "Despicable Me" will debut in a 3D exhibition market already pretty full with two holdovers also targeting families.
Entering its fourth weekend with more than $313 million in domestic box office revenue, and with little sign of fading soon, Disney/Pixar's "Toy Story 3" is booked in more than 2,000 3D-equipped theaters this weekend.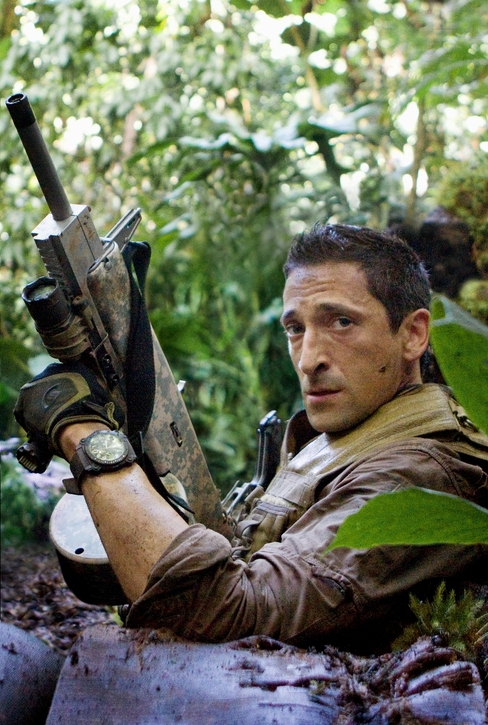 Paramount's M. Night Shyamalan-directed "The Last Airbender," meanwhile, has had to fight to hang onto the 1,600 or so 3D-equipped locations it occupied last weekend, despite the film's strong $69.3 million five-day opening.
All three movies certainly could benefit from a few more 3D runs.
According to the National Association of Theatre Owners, as of May 31 there were 2,394 3D-equipped theaters spread across the U.S. and Canada, which have a total of about 4,810 3D screens – an uptick of 1,432 screens since February.
One major-studio source said, with retrofitting happening quickly, that aggregate screen number now stands at around 5,200.
Still, it's not enough for three 3D films playing at the same time to maximize their revenue potential.
"All of us are limited by capacity right now," said Disney theatrical distribution chief Chuck Viane. "In total, 3D is making more money than ever, but you don't notice it because everybody is fighting for seats."
Certainly, since DreamWorks Animation's "How to Train Your Dragon" grossed 68 percent of its $43.7 million opening domestic total from 3D engagements last spring, the percentage of 3D revenue as it relates to overall box office has been steadily declinding.
For DreamWorks' May release of "Shrek Forever After," it dropped 61 percent; for "Toy Story 3" a month later, it was 60 percent; it was only 56 percent for "Airbender" last week.
And capacity-wise, things need to get better fast. With hundreds of millions of dollars in theater-conversion money commissioned by the Digital Cinema Implementation Partners now being put to use, one studio distribution executive estimates there will be around 7,000 3D screens in North America by December – "enough to enable three decent-sized runs, and maybe one inferior run."
But again, that probably won't be enough, with Warner's next "Harry Potter," Disney's "Tron" remake and Fox's "Chronicles of Narnia" sequel among seven 3D films trying to crowd into North American theaters during the holidays.
As for the here and now, the PG-rated "Despicable Me" is expected to challenge a fast-dropping "Eclipse" for the top spot at the North American box office, with the 3D animated film projected to take in somewhere between $35 million and $40 million this weekend.
"This is not a known brand yet," said Universal distribution president Nikki Rocco, noting that "Despicable Me's" performance benchmark shouldn't be compared to those of established animated franchises.
The film is garnering strong reviews, with aggregator Rottten Tomatoes scoring it 89 percent "fresh."
Also debuting wide this weekend – and scoring a solid 73 percent fresh score itself – Fox's Robert Rodriguez-produced "Predators" is projected to take in more than $20 million this weekend.
Directed by Hungarian Nimrod Antal ("Armored," "Vacancy"), and starring such unlikely action heroes as Adrien Brody and Topher Grace – unlikely in the sense that the "Predator" franchise was kicked off in 1987 by the pumped-up likes of Arnold Schwarzenegger, Jesse Ventura and Carl Weathers – the R-rated "Predators" was produced at a cost of $38 million.