Disney has long owned Thanksgiving.
From "Toy Story 2" to "Enchanted" to "101 Dalmatians," the studio has dominated the holiday box office in recent years, recording eight of the top 10 all-time-best Turkey Day openings.
But as Disney officials prepare to release the animated "Tangled" into 3,603 North American locations Wednesday, 2,461 of them set for 3D, they know full well that weekend No. 2 of Warner's latest "Harry Potter" film will command the lion's share of the cranberry sauce.
After debuting to a "Potter"-franchise record $125 million last weekend, "Harry Potter and the Deathly Hallows: Part 1" is expected to gross at least $80 million over the five-day Thanksgiving holiday, easily winning the domestic market for the second consecutive weekend.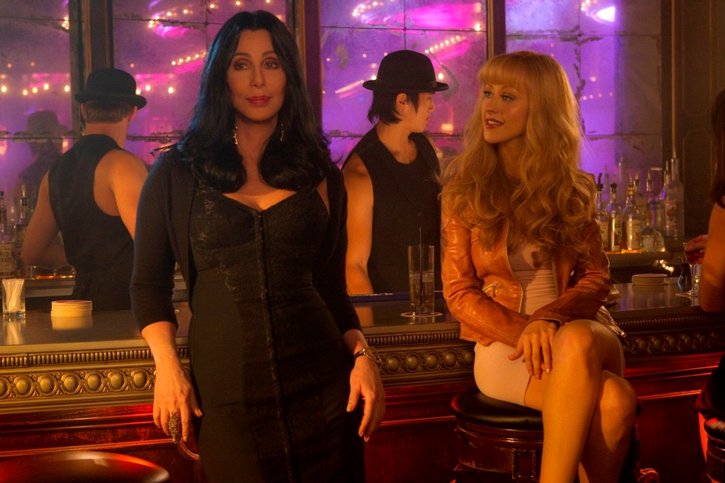 "Tangled" is projected to bring in just over $40 million over the same period, leading a crop of newcomers that also includes Sony's Cher/Christina Aguilera musical "Burlesque," Fox's Jake Gyllenhaal/Anne Hathaway rom-com "Love and Other Drugs" and CBS Films' The Rock/Billy Bob Thornton revenge-themed action film "Faster," all which debut Wednesday, as well.
Also likely to be a factor entering its fourth weekend: DreamWorks Animation's "Megamind."
"Obviously, there's a huge overlying shadow because 'Potter' is so big," said Disney worldwide theatrical distribution chief Chuck Viane, who noted that the seventh J.K. Rowling movie adaptation is carrying the momentum of an A-grade Cinemascore.
Developed by the John Lasseter-headed Disney Animation Studios over the last half-decade at significant cost — some published reports have the film's nut pegged at around $260 million — the PG-rated "Tangled" is an adaptation of the Brothers Grimm's "Rapunzel."
It voice-stars Mandy Moore and Ron Perlman, and will seek to out-perform Disney's other recent non-Pixar-branded animated activities.
Last year at this time, Disney debuted the less-expensive, hand-drawn 2D fairytale adaptation "The Princess and the Frog" to platform release, ultimately grossing $267 millin worldwide. With that film skewed heavily at young girls at the expense of boys, Disney officials hope to broaden "Tangled" … for one, by simply not calling it "Rapunzel."
"I believe we'll outperform 'The Princess and the Frog,'" Viane said. "The question is, are we 'Bolt'? Are we 'Enchanted'? Or are we something bigger?"
Reviews for "Tangled" are solid, with Rotten Tomatoes scoring it at 89 percent fresh.
"Burlesque," meanwhile, looks to secure a five-day opening gross somewhere in the high-teens/low $20 million range, with the $55 million PG-13-rated musical opening in over 2,800 locations in the U.S. and Canada.
Reviews have been tepid, with Rotten Tomatoes scoring it at 43 percent.
R-rated new entries "Faster" and "Love and Other Drugs" should compete with "Megamind" for fourth place at the domestic box office, with all three films hovering in the $15 million range for the five-day period.
Shot on location in Southern California and taking advantage of state tax incentives, CBS Films officials say their investment on their third film stands at only around $12 million, with Sony handling foreign distribution.
Directed by George Tillman ("Men of Honor") and garnering solid reviews (80 percent fresh), that financial bar would seem to be fairly easy to clear for a studio transitioning into more testosterone-driven fare, such as next year's remake of Charles Bronson film "The Mechanic."
"Love and Other Drugs," meanwhile, arrives in 2,455 theaters Wednesday with a negative cost of around $30 million.
Among limited openings, The Weinstein Company will release R-rated Geoffrey Rush period drama "The King's Speech" in four theaters starting Friday.