It's pilot season — when networks decide which of dozens of prospective shows should become full-fledged series.
TheWrap's complete network pilot guide will keep you up to speed on the status of every project by ABC, CBS, FOX and NBC are planning. In cases where they've already ordered a show to series, we'll say so.
Check back often for regular updates.
The CW: Comedy / Drama
COMEDY
CHARLIE FOXTROT (ABC Studios)
Writer(s): Sam Sklaver
Producer(s):Aaron Kaplan, Dana Honor
Logline: Captain Charlie Taylor, a cautious, lovable dentist stationed at Fort Bragg, promises to look after his brother's impulsive fiancée and her two misfit teens while his brother is deployed in Iraq.
Cast: Jason Biggs
HOUSEHOLD NAME (Universal TV)
Writer(s): Michael Saltzman
Producer(s): Amy Poehler, Brooke Posch, Dave Becky, Michael Pelmont 
Logline: This multi-camera comedy follows a family who has an opportunity to buy the house of their dreams but must live with the previous owner, an eccentric, larger-than-life actress.
Cast: Carol Burnett
LIBBY & MALCOLM (ABC Studios)
Writer(s): Kenya Barris, Vijal Patel
Producer(s): Brian Dobbins, Felicity Huffman, Courtney B. Vance
Logline: Blended family show about two polar-opposite political pundits who fall in love despite all odds and form an insta-family as well as a work partnership.
Cast: Felicity Huffman, Courtney B. Vance
LOSING IT (ABC Studios)
Writer(s): DJ Nash
Producer(s): Aaron Kaplan, Dana Honor
Logline: A single-camera half-hour comedy about three adult siblings and their parents who – between their minds, their marriages, their freedom, and life — are all losing it in different ways.
Cast: Natalie Morales
RAISED BY WOLVES (Warner Bros. Television)
Writer(s): Diablo Cody
Producer(s): Greg Berlanti, Sarah Schechter, Caitlin Moran, Caroline Moran, Kenton Allen, Matthew Justice, Caroline Leddy
Logline: Sheila Gable is one tough mother struggling to support her five opinionated, eccentric kids on a shoestring budget in a Midwestern town. Based on the UK series created by Caitlin Moran and Caroline Moran For Big Talk Productions and Channel 4.
SPLITTING UP TOGETHER (Warner Bros. Television)
Writer(s): Emily Kapnek
Producer(s): Ellen DeGeneres, Jeff Kleeman, Mette Heeno, Mie Andreasen, Hella Joof
Logline: Based upon the original Danish series created by Mette Heeno, "Splitting Up Together" is the story of a couple whose marriage is reignited by their divorce.
START-UP (Sony Television)
Writer(s): Matt Tarses
Producer(s): John Davis
Director: Zach Braff
Logline: Based on the podcast START UP, Alex Schuman (Zach Braff) is an inquisitive journalist, husband, and father who dives headfirst into the brave new world of entrepreneurship when he quits his stable job and starts his own business.
Cast: Zach Braff
UNTITLED CITY MAYOR PROJECT (ABC Studios)
Writer(s): Jeremy Bronson
Producer(s): Daveed Diggs, Jamie Tarses, Scott Stuber
Director: James Griffiths
Logline: When an outspoken, idealistic rapper runs for office as a publicity stunt and actually gets elected, he surprises everyone (including himself) when he has a natural knack for the job and slowly transforms City Hall
UNT. GOLDBERG & FIREK PROJECT (ABC Studios)
Writer(s): Adam F. Goldberg, Marc Firek
Producer(s): Doug Robinson, Seth Gordon
Logline: The Goldbergs" spin-off set in the 90s, following two high school teachers who become unlikely father figures to the kids at their Philadelphia school.
UNTITLED SINGLE DAD PROJECT (ABC Studios)
Writer(s): Dannah Phirman, Danielle Schneider
Producer(s): Sarah Haskins, Emily Halpern
Logline: An intellectual but emotionally challenged single dad moves to Queens with his two young daughters and forms an unlikely family with the other residents in their apartment building.
DRAMA
THE CROSSING (ABC Studios)
Writer(s): Dan Dworkin & Jay Beattie
Producer(s): Jason Reed
Logline: Refugees from a war-torn country start showing up to seek asylum in an American town. Only the country these people are from is America and the war they are fleeing is 250 years in the future. The local sheriff with a past, a federal agent, and a mother in search of her missing refugee daughter drive this allegory with a surprising conspiracy at the center.
DECEPTION (Warner Bros. Television)
Writer(s): Chris Fedak
Producer(s): Greg Berlanti, Martin Gero, Sarah Schechter, David Kwong
Logline: When his career is ruined by scandal, superstar magician Cameron Black has only one place to turn to practice his art of deception — the FBI. He'll become the world's first consulting illusionist, helping the government solve crimes that defy explanation and trap criminals and spies by using deception.
DOOMSDAY (Sony Television)
Writer(s): Mark Bianculli & VJ Boyd
Producer(s): Carol Mendelsohn & Julie Weitz
Logline: In the aftermath of 9/11, the U.S. government instituted a secret think tank comprised of the most creative minds in science and entertainment, tasked solely with dreaming up man-made disaster scenarios and their possible solutions. The ideas they invented were so dangerous that the list was sealed and the program shut down. But when a catastrophe occurs ripped from the pages of the missing doomsday book, the team is brought back years later to prevent the disasters of their own making.
THE GOOD DOCTOR (Sony Television)
Writer(s): David Shore
Producer(s): Daniel Dae Kim, Sebastian and David Kim
Logline: Shaun Murphy, a young surgeon with savant syndrome, relocates from a quiet country life to join a prestigious hospital's surgical unit. Alone in the world and unable to personally connect with those around him, Shaun uses his extraordinary medical gifts to win over his skeptical colleagues and save the lives of the patients he deeply cares for.
MARVEL'S THE INHUMANS — Ordered straight-to-series (Marvel Television, ABC Studios)
Writer(s): Scott Buck
Director: Roel Reine
Logline: The Inhumans, a race of superhumans with diverse and singularly unique powers, were first introduced in Marvel Comics by Stan Lee and Jack Kirby in 1965. Since that time, they have grown in prominence and become some of the most popular and iconic characters in the Marvel Universe. "Marvel's The Inhumans" will explore the never-before-told epic adventure of Black Bolt and the royal family.
LAS REINAS (ABC Studios)
Writer(s): Dean Georgaris
Producer(s): Mark Gordon, Nicholas Pepper
Logline: Detective Sonya De La Reina is forced to confront her past when a case compels her to reconnect with her estranged family — the most powerful criminal outfit in Miami. Thrust back into the world she thought she had left behind, Sonya must walk the murky line between the law and her family, and question her true destiny as a De La Reina.
SALAMANDER (ABC Studios)
Writer(s): Jeff Pinkner, Andre Nemec, Josh Applebaum, Scott Rosenberg
Producer(s): Midnight Radio, Keshet, Beta Film
Logline: Based on a 2012 Belgian series, it centers on a brilliant but misanthropic engineer who recruits a skeptical Homeland Security agent to help him track a mysterious bank robber whose theft of 66 specific safety deposit boxes, belonging to the elite and powerful, sets in motion a series of blackmails that might be linked to a greater conspiracy.
THE GOSPEL OF KEVIN (ABC Studios)
Writer(s): Michele Fazekas and Tara Butters
Producer(s): Michele Fazekas and Tara Butters 
Logline: A light one-hour about Kevin, a down-on-his-luck man who is tasked by God with a mission to save the world.
Cast: Jason Ritter, Cristela Alonzo
TEN DAYS IN THE VALLEY — Ordered straight-to-series (Skydance Television)
Writer(s): Tassie Cameron
Producers(s): Kyra Sedgwick, David Ellison, Dana Goldberg, Marcy Ross
Logline: An overworked television producer and single mother is in the middle of a fractious separation when her young daughter goes missing in the middle of the night and and her controversial police series implodes.
Cast: Kyra Sedgwick
THE TRUSTEE (Warner Bros. Television)
Writer(s): Jay Scherick, David Ronn
Producer(s): Elizabeth Banks, Max Handelman
Logline: In this female buddy cop comedy, a driven but stubborn detective finds unlikely help from her precinct's trustee, a larger than life ex-con finishing out her prison sentence doing menial tasks for the police department. Despite opposing views on crime and punishment, a highly entertaining and successful partnership is born.
Cast: Meaghan Rath, Michael Cudlitz
UNIT ZERO (ABC Studios)
Writer(s): Lindsey Shockley
Producer(s): Kenya Barris
Logline: A one hour action-dramedy that follows Jackie Fink (Toni Collette), a brilliant but unassuming CIA engineer and single mom, as she leads a team of desk jockeys into the field as secret agents. Overlooked in the workplace, their invisibility makes them perfect for the CIA's most covert missions.
Cast: Toni Colette
UNTITLED MARC CHERRY (ABC Studios)
Writer(s): Marc Cherry
Producer(s): Reba McEntire, Sabrina Wind, Mindy Schultheis, Michael Hanel
Logline: Ruby Adair, the sheriff of colorful small town Oxblood, Kentucky, finds her red state outlook challenged when a young FBI agent of Middle Eastern descent is sent to help her solve a horrific crime. Together they form an uneasy alliance as Ruby takes the agent behind the lace curtains of this Southern Gothic community to meet an assortment of bizarre characters, each with a secret of their own.
Cast: Reba McEntire
UNTITLED PAUL WILLIAM DAVIES (ABC Studios)
Writer(s): Paul William Davies
Producer(s): Shonda Rhimes, Betsy Beers
Logline: Set in the Southern District of New York (SDNY) Federal Court, aka "The Mother Court," this legal drama follows brand new lawyers working on opposite sides — for both the defense and the prosecution as they handle the most high profile and high stakes cases in the country, all as their personal lives intersect.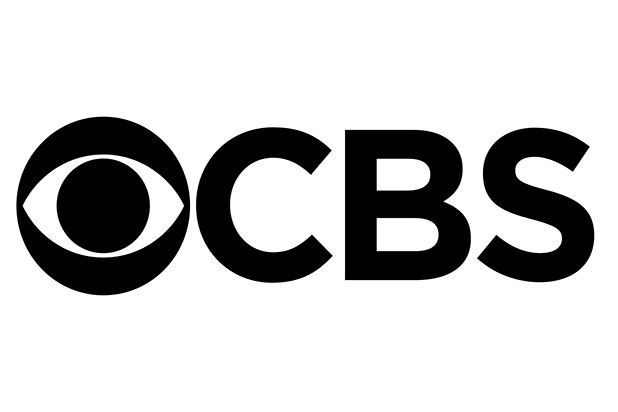 COMEDY
9J, 9K, AND 9L (CBS Television Studios)
Writer(s): Dana Klein, Mark Feuerstein
Producer(s): Aaron Kaplan, Wendi Trilling, Dana Honor
Logline: A family comedy inspired by a time in Mark Feuerstein's adult life when he lived in apartment 9K in the building he grew up in, sandwiched between his parents' apartment, 9J, and his brother, sister-in-law and their baby's apartment, 9L, and his attempts to set boundaries with his intrusive but well-meaning family.
Cast: Mark Feuerstein, David Walton
BROTHERED UP (CBS Television Studios)
Writer(s): Mark Gross
Logline: An emotionally guarded African American cop gets partnered with an emotionally available Pakistani cop and the two are forced to find a way to connect as they patrol a Detroit neighborhood.
DISTEFANO (Sony Pictures Television/CBS Television Studios)
Writer(s): Carter Bays, Craig Thomas, Chris Distefano
Producer(s): Brian Bockrath
Director: Pamela Fryman
Logline: Izzy and Chris are two 20-somethings raising their newborn daughter and merging their meddling families – one Puerto Rican, one Italian. Inspired by the comedy of Chris Distefano.
HANNAH ROYCE'S QUESTIONABLE CHOICES (CBS Television Studios i/a/w Sony Pictures Television)
Writer(s):  Matt Tarses
Producer(s): Aaron Kaplan, Wendi Trilling, Dana Honor, Fiona Clark
Logline: A comedy that centers on a woman who has made some interesting choices throughout her life – namely, having three different kids with three different men – but all have led her to having a very unique, loving, blended family.
LIVING BIBLICALLY (Warner Bros. Television)
Writer(s): Patrick Walsh
Producer(s): Johnny Galecki, Spencer Medof, Andrew Haas
Logline: A modern day man at a crossroads in his life decides to live according to the Bible. Based on the bestselling book by A.J. Jacobs.
ME, MYSELF AND I (Warner Bros. Television)
Writer(s): Dan Kopelman
Producer(s): Aaron Kaplan, Dana Honor
Logline: A single-camera comedy examining one man's life over a 50-year span. The show will focus on three distinct periods in his life – as a 14-year-old in 1991, a 40-year-old in present day, and a 65-year-old in 2042.
REAL LIFE (CBS Studios)
Writer(s): Hilary Winston
Producer(s): Carter Bays, Craig Thomas
Logline: Chronicles the relationship between two 20-somethings who go from working on opposite coasts to working in the same office.
DRAMA
THE GET (CBS Television Studios)
Writer(s): Bridget Carpenter
Logline: A team of tireless internet journalists pursue and expose stories of injustice using their unconventional investigative techniques in today's anything-goes world of reporting.
KILLER INSTINCT (CBS Television Studios)
Writer(s): Michael Rauch
Producer(s): Alex Kurtzman, Heather Kadin, Alan Cumming, James Patterson, Bill Robinson, Leopoldo Gout
Logline: A former CIA operative who has since built a "normal" life as a gifted professor and writer is pulled back into his old life when the NYPD needs his help to stop a serial killer on the loose. Based on the soon-to-be-published James Patterson book.
Cast: Alan Cumming
MISSION CONTROL (CBS Television Studios)
Writer(s): Andy Weir
Producer(s): Courtney Conte & Quan Phung, Simon Kinberg & Aditya Sood, Charles Eglee
Logline: The next generation of NASA astronauts and scientists juggle both their personal and professional lives during a critical mission with no margin for error.
PERFECT CITIZEN (CBS Television Studios)
Writer(s): Craig Turk
Logline: After his involvement as a whistleblower in an international scandal, the former General Counsel for the NSA embarks on a new career at a storied law firm in Boston, facing the reality that while half the country thinks he's our greatest patriot, the other half thinks he's a traitor.
Cast: Noah Wyle, Lenny Platt
S.W.A.T. (CBS Television Studios/Sony TV)
Writer(s): Aaron Thomas
Director: Justin Lin
Logline: A locally born and bred S.W.A.T. lieutenant is torn between loyalty to the streets and duty to his fellow officers when he's tasked to run a highly-trained unit that is the last stop for solving crimes in Los Angeles. Inspired by the film of the same name.
Cast: Stephanie Sigman
UNTITLED JENNY LUMET (CBS Television Studios)
Writer(s): Jenny Lumet
Producer(s): David Alan Grant, Alex Kurtzman, Heather Kadin, Katie Couric
Logline: An elite team of investigators for the Northeast Regional U.S. Hate Crimes Unit solve a myriad of crimes against humanity as they confront their own biases.
UNTITLED NAVY SEALS (CBS Television Studios)
Writer(s): Benjamin Cavell
Produer(s): Sarah Timberman, Carl Beverly
Director: Benjamin Cavell
Logline: Follows the lives of the elite Navy SEALs as they train, plan and execute the most dangerous, high stakes missions the country can ask.
UNTITLED PAUL ATTANASIO (CBS Television Studios)
Writer(s): Paul Attanasio
Produer(s): Leonard Goldberg, David Barrett
Director: Rodrigo Garcia
Logline: The multi-generational members of a Mexican-American family with deep roots in San Diego intertwine personally and professionally due to their powerful careers in law enforcement.
WISDOM OF THE CROWD (CBS Television Studios i/a/w Universal Television)
Writer(s): Ted Humphrey
Producer(s):  Avi Nir, Alon Shtruzman, Peter Traugott, Rachel Kaplan (Keshet Media Group), Dror Mishani and Shira Hadad
Logline: A tech innovator creates a cutting edge crowdsourcing hub to solve his own daughter's murder, as well as revolutionizing crime solving in San Francisco. Based on the Israeli format of the same name.
---
DRAMA
BLACK LIGHTNING (Warner Bros TV)
Writer(s): Salim Akil & Mara Brock Akil
Producer(s): Greg Berlanti, Sarah Schechter
Logline: Jefferson Pierce made his choice: he hung up the suit and his secret identity years ago, but with a daughter hell-bent on justice and a star student being recruited by a local gang, he'll be pulled back into the fight as the wanted vigilante and DC legend — Black Lightning.
DYNASTY (CBS TV Studios)
Writer(s): Josh Schwartz & Stephanie Savage, Sallie Patrick
Producer(s): Esther Shapiro & Richard Shapiro (the creators of the original "Dynasty")
Logline: The Rolls Royce of all primetime soaps returns in a modernized reboot that follows two of America's wealthiest families, the Carringtons and the Colbys, as they feud for control over their fortune and their children. The series will be told primarily through the perspectives of Fallon Carrington — daughter of billionaire Blake Carrington — and her soon-to-be stepmother, Cristal — a Hispanic woman marrying into this WASP family and America's most powerful class.
Cast: Nathalie Kelley
INSATIABLE (CBS Studios)
Writer(s): Lauren Gussis
Producer(s): Ryan Seacrest, Nina Wass, Todd Hoffman, Dennis Kim
Logline: When a disgraced, dissatisfied civil lawyer-turned-beauty pageant coach takes on a vengeful, bullied teenager as his client, he has no idea what he's about to unleash upon the world.
LIFE SENTENCE (Warner Bros TV)
Writer(s): Erin Cardillo, Richard Keith
Producer(s): Bill Lawrence, Jeff Ingold
Logline: When a young woman diagnosed with terminal cancer finds out that she's not dying after all, she has to learn to live with the choices she made when she decided to "live like she was dying."
Cast: Lucy Hale
SEARCHERS (Warner Bros TV)
Writer(s): Jason Rothenberg
Producer(s): Greg Berlanti, Sarah Schechter
Logline: Action/adventure drama about a group of unlikely heroes who find themselves on the journey of a lifetime. Ten years after the death of their parents, a pragmatic brother and free spirited sister are forced to team up when they learn that their mother's terrifying and bizarre stories may be a road map to discovering the great legends, myths, and unexplainable mysteries of the world.
VALOR (CBS Studios)
Writer(s): Kyle Jarrow
Producer(s): Bill Haber
Logline: The boundaries between military discipline and human desire are tested on a US Army base that houses an elite unit of helicopter pilots trained to perform clandestine international and domestic missions.  The drama unfolds in the present as well as in flashbacks to a failed mission involving one of the first female pilots in the unit, ultimately uncovering layers of personal and government/military secrets, and leading to a season-long plan to rescue a group of MIA soldiers.
---
COMEDY
AMY'S BROTHER (Warner Bros. Television)
Writer(s): Jim Cashman, Mitch Silpa
Producer(s): Melissa McCarthy, Ben Falcone
Logline: An unconventional family is formed when a successful type A man and his estranged sister, plus her two children, find themselves not only back in each other's lives but also living under one roof.
GHOSTED (20th Century Fox Television)
Writer(s): Tom Gormican
Producer(s): Craig Robinson, Adam Scott, Naomi Scott, Oly Obst, Kevin Etten, Mark Schulman
Star(s): Craig Robinson, Adam Scott
Logline: A cynical skeptic (Robinson), and a genius "true believer" in the paranormal (Scott), are recruited by The Bureau Underground to look into the rampant "unexplained" activity in Los Angeles – all while uncovering a larger mystery that could threaten the existence of the human race.
LA -> VEGAS (20th Century Fox Television)
Writer(s): Lon Zimmet
Director: Stephen Levitan
Producer(s): Will Ferrell, Adam McKay & Chris Henchy
Cast:  Dylan McDermott
Logline: An ensemble workplace comedy about a group of underdogs trying to find their place in the world, set on the Friday night flight from LAX to Vegas and the returning flight on Sunday, who all share the same goal: to come back a winner in the casino of life.
LINDA FROM H.R. (20th Century Fox Television)
Writer(s): Geoff Barbanell, Itai Grunfeld
Producer(s): Aaron Kaplan, Tracy Katsky, Dana Honor
Logline: All it takes is one bad decision to throw Linda from HR's monotonous, unfulfilled life into an exciting but dangerous tailspin of balancing work life, home life and a secret that could unravel everything.
THIN ICE (20th Century Fox Television)
Writer(s): Liz Meriwether, Ed Macdonald, Mark Grimmer
Producer(s): Katherine Pope
Logline: Centers on a woman who reclaims her dreams when she finds herself at the end of the earth – in Antarctica – surrounded by a group of brilliant misfits.
TYPE A (20th Century Fox Television)
Writer(s): Lesley Wake-Webster
Director: Jason Winer
Logline: An office comedy about a group of consultants hand-picked to do the dirty work most professionals can't handle: layoffs, downsizing, generally delivering horrible news. To everyone else, they're the enemy – to each other, they're family. Loosely based on the book "Assholes: A Theory" by Aaron James.
DRAMA
BEHIND ENEMY LINES (20th Century Fox Television)
Writer(s): Nikki Toscano
Producer(s): Marty Bowen, Wyck Godfrey, John Davis, John Fox
Logline: Loosely based on the hit movie franchise of the same name, BEHIND ENEMY LINES is a military soap thriller wherein a group of U.S. soldiers find themselves trapped behind enemy lines. It follows our soldiers on the ground, and the officers and service men and women on a nearby aircraft carrier, along with intelligence officers in DC as they attempt to bring our heroes home safely and under the radar.
CONTROVERSY (20th Century Fox Television)
Writer(s): Sheldon Turner
Producer(s): Judy Smith, Jennifer Klein, Charlie Gogolak
Logline: The Junior Counsel of a prestigious Illinois university must deal with an out-of-control scandal when a young co-ed accuses several star football players of sexual assault.  From the football coaches and boosters who wield outsize influence, to a university administration under siege, the series explores the type of high-profile controversy all-too familiar on today's college campuses, as well as the corrosive, dangerous nature of institutional power.
ORVILLE — Ordered straight-to-series (20th Century Fox Television)
Writer(s): Seth MacFarlane
Producer(s): Liz Heldens
Director: Jon Favreau
Logline: The untitled series is set 300 years in the future. It follows the adventures of the Orville, a not-so-top-of-the-line exploratory ship in Earth's interstellar fleet. Facing cosmic challenges from without and within, this motley crew of space explorers will boldly go where no comedic drama has gone before.
Cast: Seth MacFarlane, Adrianne Palicki, Scott Grimes, Peter Macon, J Lee
THE PASSAGE (20th Century Fox Television)
Writer(s): Elizabeth Heldens
Producer(s): Matt Reeves, Ridley Scott, David W. Zucker, Adam Kassan, Justin Cronin
Logline: Based on the novel by Justin Cronin, the series begins as a character-driven government conspiracy thriller and morphs into a post-apocalyptic saga with vampires. The series spans over a century and focuses on a young girl named Amy who must save the human race.
THE RESIDENT (20th Century Fox Television)
Writer(s): Amy Holden Jones, Hayley Schore, Roshan Sethi
Producer(s): Amy Holden Jones, Oly Obst, Antoine Fuqua
Logline: An idealistic young doctor begins his first day under the supervision of a tough, brilliant senior resident who pulls the curtain back on all of the good and evil in modern day medicine.  Lives may be saved or lost, but expectations will always be shattered.
UNTITLED MARVEL ACTION-ADVENTURE SERIES (20th Century Fox Television)
Writer(s): Matt Nix
Producer(s): Matt Nix, Lauren Shuler Donner, Bryan Singer, Simon Kinberg, Jeph Loeb, Jim Chory
Logline:  The series follows two ordinary parents who discover their children possess mutant powers. Forced to go on the run from a hostile government, the family joins up with an underground network of mutants who must fight to survive.
Cast: Blair Redford
---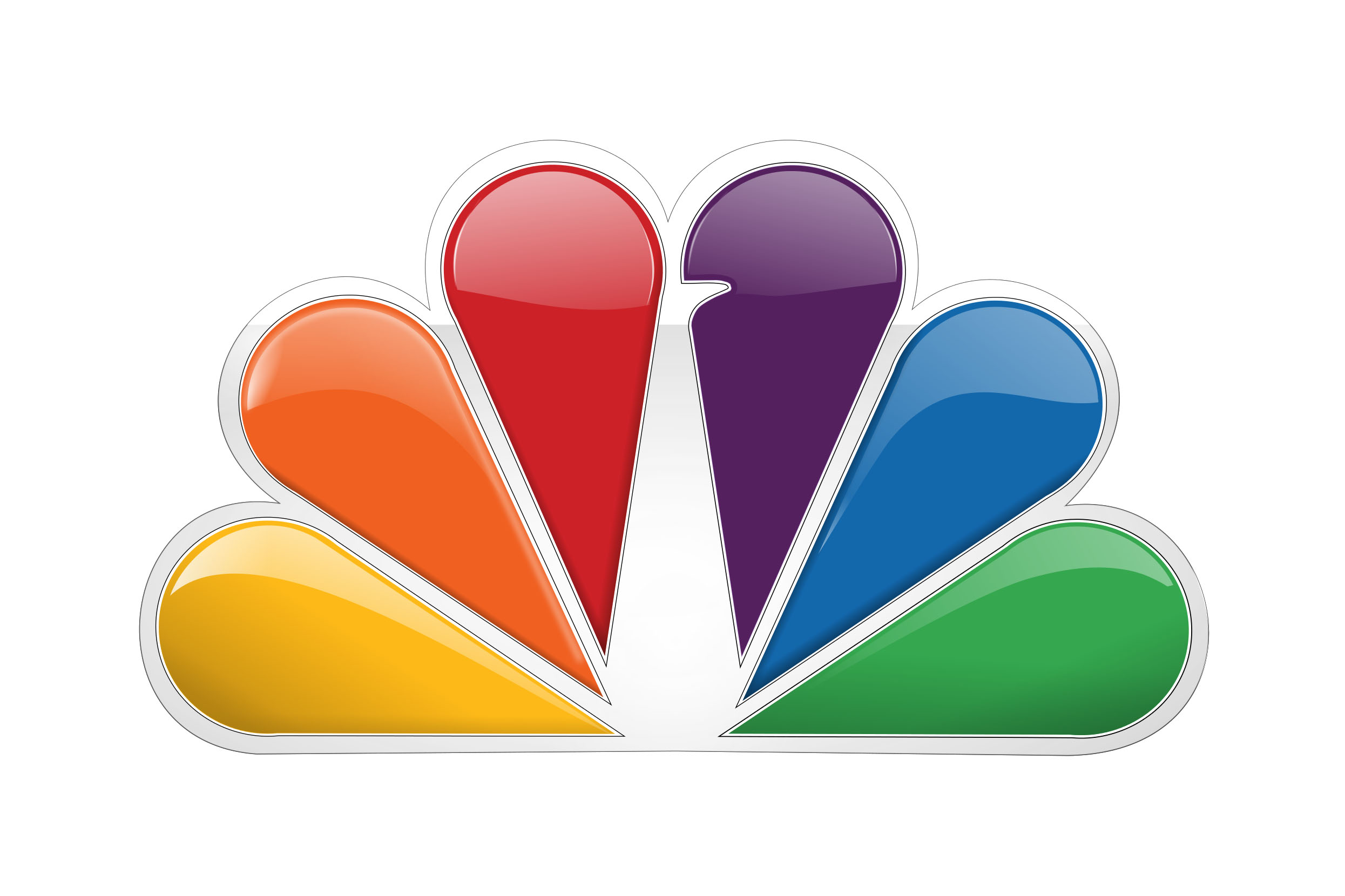 COMEDY
HAPPY PEPPERS (Warner Bros. Television)
Writer(s): Jeff Astrof, Max Mutchnick
Producer(s): Jeff Astrof, Max Mutchnick
Logline: An adult brother and sister wind up living together for the first time since they were kids, after one of them suffers a big loss. They become each other's wingmen, shoulder to cry on, best friend and punching bag as they navigate love, loss and work while helping to get each other "un-stuck."
THE SACKETT SISTERS (Universal Television)
Writer(s): Luke Del Tredici
Producer(s): Tina Fey, Robert Carlock, David Miner
Logline: Revolves around the Sackett family, who is reunited when two estranged sisters perform an act of public heroism and are forced to navigate the aftermath together.
SPACED OUT (Warner Bros. Television)
Writer(s): Adam Sztykiel
Producer(s): Bill Lawrence, Jeff Ingold
Logline: Workplace comedy that centers on a working class genius and his struggles to fit in with an established team all made more difficult when their job is building a rocket to Mars.
WHAT ABOUT BARB? (ABC Studios)
Writer(s): Joe Port, Joe Wiseman
Producer(s): Joe Port, Joe Wiseman
Logline: Based on the hit movie "What About Bob?", a psychotherapist tries to cut ties with her most overbearing patient but is unsuccessful and gains an annoying family member in the process.
WILL & GRACE — Ordered straight-to-series (Universal Television)
Writer(s): Max Mutchnick, David Kohan
Director: James Burrows
Logline: Revival of NBC comedy series which aired from 1998 to 2006.
Cast: Debra Messing, Eric McCormack, Megan Mullally, Sean Hayes
UNTITLED CHARLIE GRANDY/MINDY KALING (Universal Television)
Writer(s): Mindy Kaling, Charlie Grandy
Producer(s): Howard Klein
Cast: Mindy Kaling, Anders Holm
Logline: The comedy centers on Vince, a charismatic gym owner with no ambition who lives with his younger brother Michael, a gorgeous idiot. Their simple life of women and working out is put on hold when the teenage son of Vince is dropped off on their doorstep by Priya (Mindy Kaling), one of his old high school flings.
UNTITLED KOURTNEY KANG (20th Century Fox Television)
Writer(s): Kourtney Kang
Producer(s): Nahnatchka Khan, Mandy Summers
Director: Fred Savage
Logline: Based on Kourtney's life, the untitled comedy will explore what it's like to grow up as the only girl in the only mixed race family in the suburbs of Philadelphia, dealing with real-world issues like race and gender while never losing focus of her life goal… to become a Laker Girl like her idol, Paula Abdul.
UNTITLED SETH MEYERS/MIKE O'BRIEN (Universal Television)
Writer(s): Mike O'Brien
Producer(s): Seth Meyers, Mike Shoemaker, Lorne Michaels, Andrew Singer
Logline: A hilariously cynical Ivy League professor loses out on his dream job and goes to work as a high school biology teacher where he imposes his unorthodox teaching style and uses the kids to plot out revenge on those who wronged him.
DRAMA
DRAMA HIGH (Universal Television)
Writer(s): Jason Katims
Producer(s): Michelle Lee, Flody Suarez, Jeffrey Seller
Logline: Inspired by a true story, "Drama High" introduces us to an extraordinary working class high school drama department and the incredible students who come alive under a passionate teacher and family man whose dedication to the program galvanizes the entire town. Based on the book by Michael Sokolove and life rights of Lou Volpe
FOR GOD AND COUNTRY (Universal Television)
Writer(s): Dean Georgaris
Producer(s): Avi Nir, Alon Shtruzman, Peter Traugott, Rachel Kaplan
Logline: A heart-pounding look into the complex world of our bravest military heroes who make personal sacrifices while executing the most challenging and dangerous missions behind enemy lines.
GOOD GIRLS (Universal Television)
Writer(s): Jenna Bans
Logline: Follows three "good girl" suburban wives and mothers who suddenly find themselves in desperate circumstances and decide to stop playing it safe, risking everything to take their power back.
Cast: Kathleen Rose Perkins
REDLINERS (Universal Television)
Writer(s): Kelly Sue DeConnick, Shaun Cassidy
Producer(s): David Janollari
Logline: Based on short stories by best-selling author Charlaine Harris ("True Blood," "Midnight, Texas") comes a high-octane series that mixes humor, romance and espionage centering on a pair of former operatives who get reactivated and drawn into a larger conspiracy while attempting to maintain their undercover lives.
REVERIE (Universal Television)
Writer(s): Mickey Fisher
Producer(s): Brooklyn Weaver, Darryl Frank, Justin Falvey
Logline: A grounded and dramatic thriller about a former detective specializing in human behavior who is brought in when the launch of an advanced virtual reality program has dangerous and unintended consequences.
UNTITLED WARREN LEIGHT (Sony Television)
Writer(s): Warren Leight
Producer(s): Paul Haggis
Director: Charles McDougall
Logline: A real time "extreme event" medical series that follows the nurses and doctors of an understaffed Brooklyn hospital that becomes the borough's last viable trauma center after a catastrophic hurricane wreaks havoc on the city. On a holiday weekend with few doctors on call, the medical staff will be pushed to make the most difficult life-and-death choices as they work to save their patients and themselves.