Katniss Everdeen, the God of Thunder and a treasure-hunting hobbit will do the heavy lifting at the box office this fall — but if 2013 is going to beat last year, studios need prestige movies to connect in a big way, too.
As summer draws to a close, theatrical revenues are running roughly even with 2012. That means not only will "The Hunger Games: Catching Fire" have to be the blockbuster smash most predict, but more serious-minded films — like the Alfonso Cuaron space thriller "Gravity" and the Ron Howard racing drama "Rush" — will have to surge.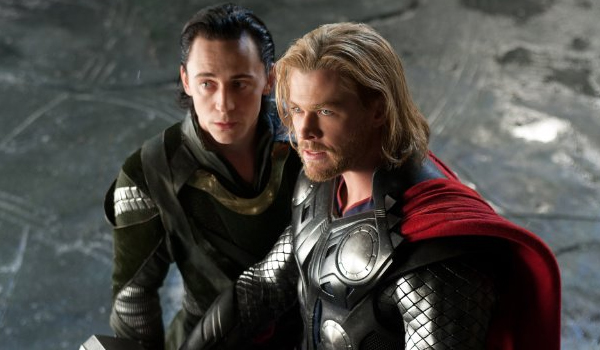 "Last year was the biggest year the business has ever had, but I am absolutely confident that we can beat it," Dan Fellman, president of domestic distribution at Warner Bros., told TheWrap. "I think we've overcome a really soft first quarter and if you look at the overall trend we're going to creep ahead of where we ended up last year."
An unusually strong holiday season, with ticket sales up more than 16 percent, lifted the North American box office more than 6 percent to $10.8 billion in 2012. It was the first time the domestic box office grew since 2009.
Also read: 7 of Fall's Burning Box-Office Questions: Will Horror Rule Again? Can Tom Hanks Get His Groove Back?
Is this year's slate strong enough to prevent a backslide?
Studio distribution chiefs say they're confident that it is — largely because this season offers a wider range of films. They note that while last fall was thin on family titles (except for "Rise of the Guardians," a box-office disappointment), this year boasts the Disney animated film "Frozen," the 3D film "Walking with Dinosaurs" and "Cloudy With a Chance of Meatballs 2."
And it's not just stuff for tykes and preteens spreading optimism: In addition to established franchises like "Anchorman 2: The Legend Continues" and "Thor: The Dark World," studios are betting that blockbuster hopefuls like "Ender's Game" and "47 Ronin" can draw crowds and spawn sequels.
"On paper at least, there's something for everyone," Chris Aronson, president of domestic distribution at 20th Century Fox, told TheWrap.
Not everyone is as sanguine. Some box office analysts argue that this year's crop of contenders looks weaker, arguing that there are fewer titles with four-quadrant appeal to match the popularity of last fall's "Skyfall" or "The Twilight Saga: Breaking Dawn — Part 2."
See video: James Cameron, Dan Loeb: The 5 Worst Decisions of Summer
"It's looking a little bit soft for the rest of the year," Bruce Nash, founder of the box office statistics site The Numbers, told TheWrap. "Looking ahead, it's hard to identify any films other than 'The Hunger Games' that can give the box office a huge boost."
The fact that the box office is running even with last year at all is surprising. After all, 2013 marks the first time in a decade that there was not a James Bond, Transformers, Harry Potter, Batman or Spider-Man film in theaters.
That lack of tentpole thoroughbreds was acutely felt earlier this year. Heading into the summer, the box office was down roughly 12 percent. But the success of massive comic book films like "Iron Man 3" and "Man of Steel," along with a series of lower to mid-budget breakouts such as "The Conjuring" and "The Purge," helped make up the lost ground. Through last weekend the domestic box office was roughly $7.3 billion, roughly flat with where 2012 was at a similar point.
Also read: 'Enders Game' Author Orson Scott Card Compares Obama to Hitler: What Can Summit Do?
"It's a year that has so far been a turtle not a rabbit, with a box office comprised of a bunch of singles and doubles and an overall philosophy that pennies make nickels, nickels make dimes and dimes make quarters," Greg Foster, chairman and president of IMAX Entertainment, said.
To continue the turnaround, certain things need to break Hollywood's way. Not only do "The Hunger Games" and "The Hobbit" need to match or surpass the $700 million and $1 billion their previous installments made, but "Thor: The Dark World" must expand its audience.
Also read: Bombs! Flops! Duds! How the Summer Box Office Could Still Be Biggest Ever
Disney is confident that the latter is possible, because of what the studio's executive vice president of distribution Dave Hollis refers to as "The post-'Avengers' effect." He notes that "Iron Man 3" nearly doubled the haul of the second film in the series, in part because the super-team film broadened the appeal of the Marvel Comics characters.
"I think we're going to see a similar impact with 'Thor,'" Hollis said. "It might not be to the same degree as 'Iron Man,' but there is something about the momentum that the Marvel brand is experiencing after we successfully brought all these heroes together. It just adds to the buzz."
However, fall movies traditionally offer more than just escapism. This year, a litany of auteur filmmakers like the Coen brothers ("Inside Llewyn Davis"), Martin Scorsese ("The Wolf of Wall Street"), Spike Jonze ("Her"), Paul Greengrass ("Captain Phillips") and Alexander Payne ("Nebraska") are creating serious-minded fare aimed at adult audiences and Oscar voters.
Despite their impressive pedigrees, the films can't be so high-minded that they fail to break out of the arthouse. What set last year apart was that seven of the nine films up for the Academy Award for Best Picture grossed more than $100 million domestically. In 2011, only one of the nominees had that distinction.
Erik Lomis, the Weinstein Co.'s head of distribution, admits that with new films from Scorsese, Cuaron and others all vying for attention, any project that asks audiences to think and feel instead of merely gaze at digital wonders faces a hard road to profitability. Instead of star power or CGI, the most important selling point is artistic excellence, he argued.
"There's a lot of high caliber, high quality film out there," he said. "It looks like it will be extremely crowded, but at the end of the day, cream rises to the top. The better films will find an audience."