Let it not be said that despite the crushing absence of any stellar films so far the Hollywood folks do not know how to have a good time.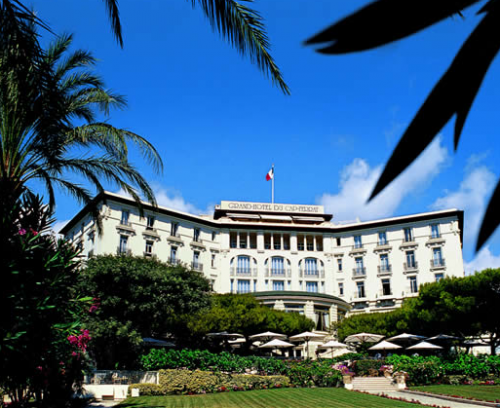 The Vanity Fair-Gucci party at the legendary Hotel du Cap in Cap d'Antibes was the white-hot ticket with everyone from Queen Noor of Jordan to Martin Scorsese to Google's Eric Schmidt.
It's far away enough from Cannes, deep behind iron gates, so the paparazzi can't get near it.
Inside, the power elite of the entertainment industry buzzed about the food, their travel arrangements and, we can only assume, global warming. Precious little, truth to tell, about the movies.
Harvey Weinstein gave up nothing about the still-pending deal to buy Miramax. Meg Ryan wore a dark black coat and talked about her ambitions to direct. Jennifer Hudson is still a size 6, and on her way to shoot a Winnie Mandela film.
Cannot argue with "supreme de loup sauvage" (supreme wild sea bream) for dinner, or the yachts bobbing off the coast, or the glowing lights in the soaring eucalyptus trees.
Ah, France.
If Fox's Tom Rothman was caught cheating on his diet, we'd never say. Relativity's Ryan Kavanaugh had caught a bug, so we'll give him a break (though seriously, it's the last time).
Producer Laura Bickford, Benicio del Toro, war photographer James Nachtwey and glamour photographer Brigitte LaCombe hung out on the deck near Salma Hayek and Diane Lane.
And it just ain't a Hollywood party without Brett Ratner. Thank God, he made it.
Graydon Carter, the eminence blanche of the affair, presided from a corner. Well done, Graydon.