Celine Dion is being sued by a former employee who claims that he was illegally denied overtime compensation by the singer, and says that there are other people in Dion's employ who've been similarly stiffed.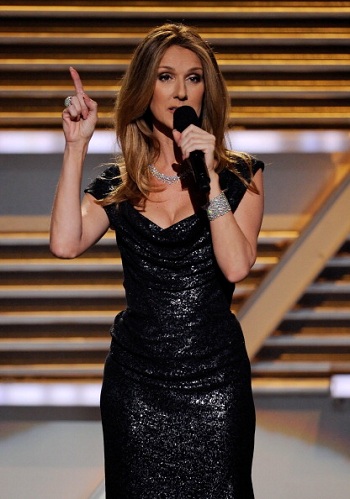 In a complaint filed in U.S. District Court in Florida, Keith Sturtevant, who says that he worked for Dion and her husband Reme Angelil in Florida from 2009 until this June, claims that he never received overtime compensation while working for the couple, despite the fact that he "routinely worked in excess of 40 hours per work week for Defendant's benefit."
Also read: Las Vegas' Big Paydays
Sturtevant says that the couple characterized him as an exempt "warehouse manager" but says that's a lie, "because during the entire time that Plaintiff worked at the warehouse in Stuart, Florida,, he was the sole employee there, and thus there was no one to exert managerial powers over."
The complaint says that he would also perform sundry duties at Dion's home, including "fixing ice makers, cleaning the house shutters, building stages," and "repairing kitchen items."
Also read: Sharon Stone Sued for Harassment by Former Nanny
According to Sturtevant, he was hired at $50,000 a year, but was eventually given a raise to $63,000 a year.
Sturtevant also claims that he was "improperly and illegally" designated as an exempt employee so that Dion and her husband could "avoid playing workers compensation insurance and appropriate federal withholding taxes." Worse, Sturtevant says, he's not alone in his plight — his lawsuit claims that Dion and Angelil "designated at least three other maintenance workers as independent contractors for the same purpose."
And, the suit suggests, there might have been some nepotism involved.
"The sole maintenance worker that was classified as an employee and paid overtime was Scott Hyde, who is the estate manager's brother," the complaint reads.
A spokeswoman for Dion has not yet responded to TheWrap's request for comment.
Sturtevant is asking that he and the other allegedly wronged employees be given the overtime compensation that they are owed. He is also seeking unspecified "liquidated damages," plus attorneys' fees and suit costs.
Pamela Chelin contributed to this report.