Nat Geo Wild announced plans Friday for a one-hour biopic about dog trainer Cesar Millan and the new series "Spoiled Rotten Pets," hosted by Beth Stern. National Geographic Channels, meanwhile, announced that the network is renewing "Wicked Tuna" for a second season.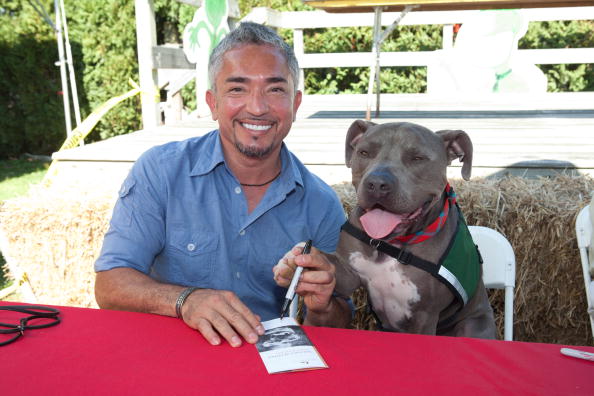 "Cesar Millan: Pack Leader" will tell Millan's life story, from his early days in Mexico to his illegal entry into the United States to his job as a dog trainer to the stars. Nat Geo Wild is airing the final season of his show "The Dog Whisperer" after 150 episodes. His next series, "Leader of the Pack," will premiere next year.
In a clip from the upcoming season of "The Dog Whisperer" played at the Television Critics Association, Millan was shown engaging in a nearly six-minute standoff with a dog that has just bit him. (Not the one pictured above.)
Nat Geo Wild ordered six half-hour episodes of "Spoiled Rotten Pets," which will profile such oddities as "Bark Mitzvahs" and ferrets dressed in custom-tailored sweaters.
Stern is the host of HGTV's "Mom Caves," a model, the author of "Oh My Dog," and a spokeswoman for the no-kill shelter the North Shore Animal League America.
FIlming is underway on "Wicked Tuna" in Gloucester, Mass. It is expected to premiere in early 2013.