A children's advocacy group has flagged advertising for three summer movies — each based upon comic book or cartoon characters — as inappropriate for children.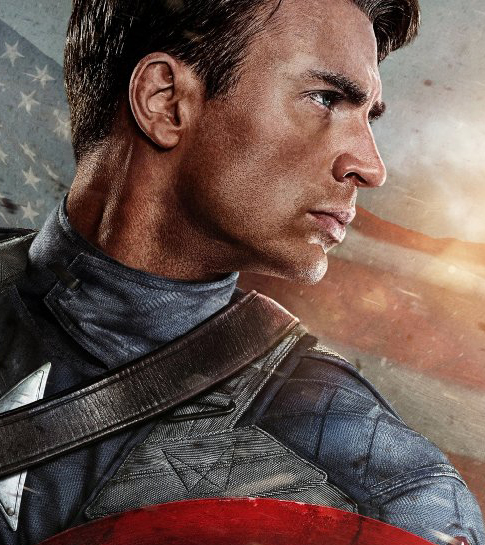 On Thursday the Children's Advertising Review Unit (CARU) alerted the Motion Picture Assn. of America (MPAA) that advertising for "Captain America: The First Avenger," "Transformers: Dark of the Moon" (both Paramount), and "Green Lantern" (Warner Bros.) had inappropriately appeared in venues where it could be viewed by children under age 13.
All three films were rated PG-13 by the MPAA, yet according to CARU advertisements for both "Captain America" and "Transformers" appeared during broadcasts of the "Hole in the Wall" program on the Cartoon Network.
"Hole in the Wall," a game show aimed primarily at children, accepts participants between ages 10 and 17, according to its website.
CARU also cited a print ad for "Green Lantern" in the August 2011 issue of SIKids, a Sports Illustrated publication aimed at an under-13 audience. The advertisement was part of a joint promotion in conjunction with the National Fluid Milk Processor Promotion Board's "Got Milk?" campaign.
MPAA bestowed PG-13 ratings upon both "Captain America" and "Green Lantern" due to "intense sequences of sci-fi violence and action," while "Transformers" was cited "for intense prolonged sequences of sci-fi action violence, mayhem and destruction, and for language, some sexuality and innuendo."
According to CARU, an arm of the Council of Better Business Bureaus, Inc, MPAA advertising guidelines stipulate that, "PG-13 films with certain content may only be advertised to particular audiences." It further states: "The [MPAA] Advertising Administration works with film companies in targeting ads appropriately; ads for films containing mature content may not be directed toward children."
Per an agreement with MPAA, if CARU encounters advertising for a PG-13 film inadvertently placed during children's programming, it will ask the advertiser to pull the ad and to make sure the placement does not reoccur. If the advertiser complies, CARU will close its inquiry. CARU will refer the matter to the MPAA Advertising Administration if the advertisement was intentional.
Howard Gantman, a spokesman for the MPAA, said the organization approves advertising for rated films on a case-by-case basis.
"Generally, a few PG-13 rated motion pictures are considered by the Advertising Administration to be compatible with children's programs, based on the content of the movie, the advertisement and the program with which the advertisements are placed. And, in this case, the ads included approved advertising materials," Gantman said.
CARU says it confirmed that all three ads were intentionally placed.
"When MPAA's own review of advertising flags issues of violence and sexuality in advertising directed to children, that is certainly going to raise flags at CARU," said Linda Bean, director of communications at CARU.
CARU has previously flagged "X-Men," "Thor," and "Justin Bieber: Never Say Never" for inappropriate advertising.