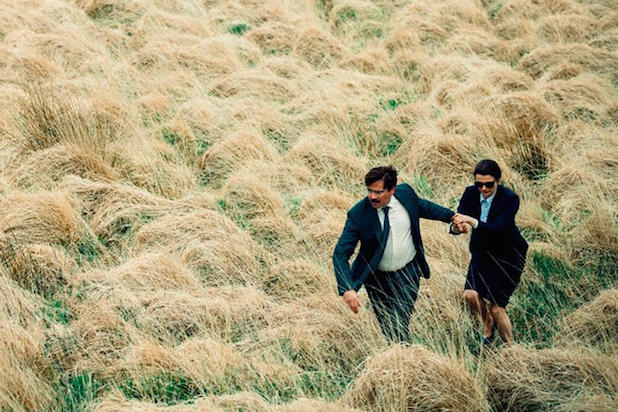 "The Lobster," a bizarre tale of romance and animal metamorphosis starring Colin Farrell and Rachel Weisz, is close to landing U.S. distribution from Alchemy, an individual close to the negotiations tells TheWrap.
Premiering earlier this week at the Cannes Film Festival, the film is the first English-language effort from Greek director Yorgos Lanthimos, whose 2009 film "Dogtooth" was an Oscar nominee for Best Foreign Language Film.
The film stars Farrell as a man "whose recovery from an 11-year relationship is complicated by the fact that he lives in a society that can't abide single people," wrote TheWrap's Steve Pond from the South of France. "'The Lobster' trafficks in the same kind of deadpan surrealism as the director's earlier work."
Also Read: Cannes Report, Day 7: Festival Battles High Heel Red Carpet Revolt, Critics Weigh In On 'Sicario'
"Lobster," which also stars John C. Reilly and Ben Whishaw, plays out in future where a bucolic but creepy resort hotel takes guests in for 45 days, in which time they must either find true love or be turned into the animal of their choice.
Lanthimos set the stage for such alternate social realities with "Dogtooth," about a husband and wife who keep their adult children in perpetual childhood within the walls of a compound.
Alchemy picked up another buzzy title at Cannes, Gaspar Noé's "Love," the sexually explicit telling of a love triangle among two girls and a boy. Posters for the film, some outright pornographic, have been making waves up and down the Croisette since the festival's open.