SyFy and E! shut down an entire city block for their red carpet and had barricades holding back fans, Hollywood Boulevard style Saturday night.
(On the roof of the Hotel Solamar, Mark Stern (co-head of original content, Universal Cable Productions, is flanked by Anna Fricke and Jeremy Carver.)
Most of the genre talent was not red-carpet regulars, as photographers had to yell back to security to let "Mythbusters" star Adam Savage in.
And earlier in the day, Josh Gates and the team behind SyFy hit "Destination: Truth" organized their own screaming fans as they corralled several hundred fans together on a lark with a Twitter-fueled fan meet up.
The death of Amy Winehouse was more of a topic inside amongst media debating who-broke-what-when, while guests mingled inside amongst a full candy bar, arcade, and sidestepping a universe of branded gobo lights. (Even a building across the street had a huge "SyFy/E!" projection on it.)
Zach Levi was everywhere, including this party. He wore "Nerd HQ" gear, promoting his media-free celebrity clubhouse that was a hotspot all weekend. (Domic Monaghan and Elijah Wood both DJ'd there on Friday night).
There were no Kardashians, Seacrests, or "Girls Next Door" at the E! bash, which was much more heavily tilted towards Syfy talent.
For E!, I saw E! News talent representing the celebrity brand, and potential traitor "The Soup" host Joel McHale was over at Entertainment Weekly at the Hard Rock.
Joining him were Jonah Hill, Olivia Munn, Chris Daughtry, Rose McGowan, Ian Somerhalder, Thomas Jane, Jorge Garcia, Aziz Ansari and even Fred Savage, amongst many others.
Coming off the triumphant premiere of "Cowboys and Aliens" across town — which had pulled talent and press in multiple directions, director Jon Favreau also made it to EW's bash.
What's one key difference between a typical Hollywood party and Comic-Con?
Food!
NBC rolled out three spreads and a truly open bar (order from any shelf, anything you want) for their "Digital Network" party on Saturday. Their digital "network" isn't a new HD channel, but their extensive network of relationships with bloggers, like the women behind me in line who claimed credit for helping keep "Chuck" on the air for another year.
(What a good guy: Chevy Chase signs for fans on the way in to the NBC Party. Inside, Danny Pudi, Yvette Nicole Brown, and Judah Friedlander mingled, letting everyone know who's No. 1 in his book.)
Meanwhile, Nintendo's installation at the Arts & Cinema Centre was chock full of those needing a cool break throughout the weekend with Seth Green, Adam Brody, and even a seemingly ageless Pee Wee Herman passing through.
Nathan Fillion ("Castle") was amongst those who test drove the glasses free 3D on the free flowing Nintendo 3Ds handhelds on Saturday.
Monster Energy drinks and their ubiquitous ambassador Paul Palacios cooled things down for many who sought sanctuary inside the space, like rocker Andrew W.K., who lounged in the corner seemingly wary after a few days of "the Con".
Earlier in the week back in LA, Miu Miu's "Evening of Noir" was a cut above the rest.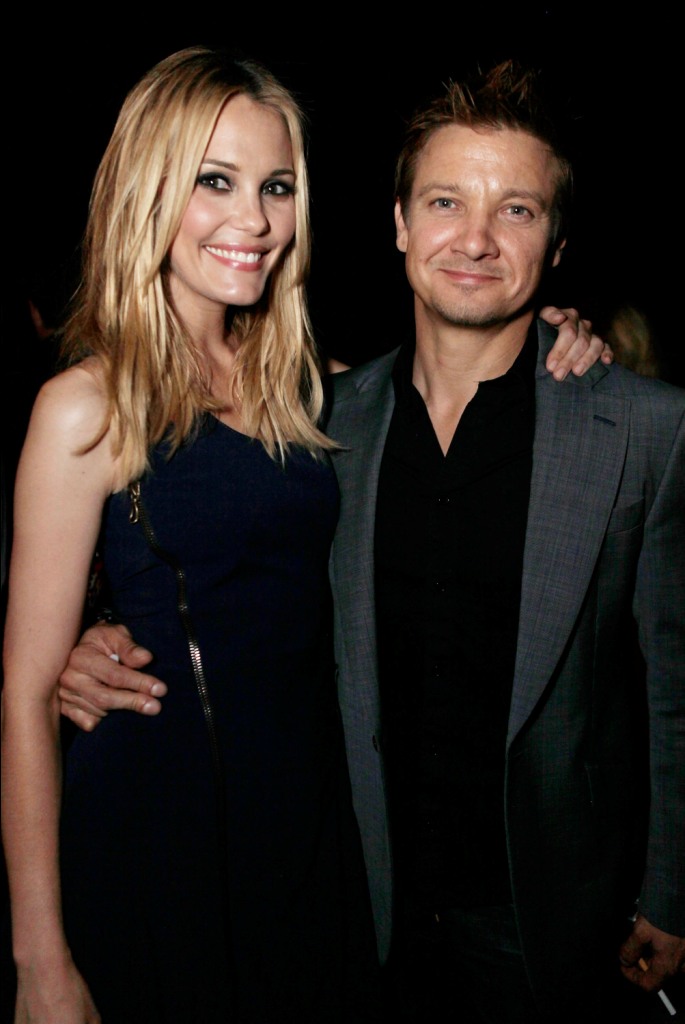 Leslie Bibb and Jeremy Renner were amongst many who hit the soiree at a private residence this week.
The event, which drew Emma Roberts and Sasha Spieldberg featured the world premiere of "Muta," a short film by Argentinian director Lucrecia Martel.
A fashionable and artistic crowd included David LaChapelle, Marilyn Manson, and China Chow amongst many others.
On Saturday night, Emma Roberts also hit Saint Vintage's jewelry launch at Soho House, alongside host Nicky Hilton, Jason Schwartzmann and Pete Wentz.