They've been claymation characters and video game icons — and soon the stars of "Community" will become puppets.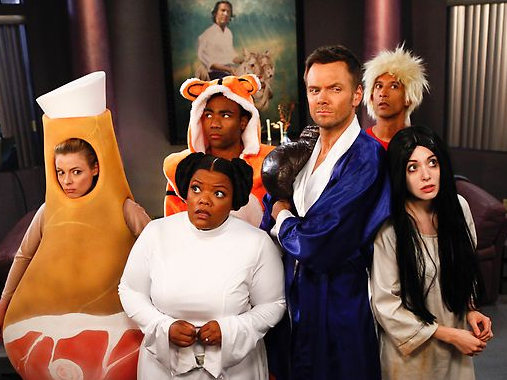 In an episode airing in April, the show's characters will use puppets to express themselves after an encounter with a friendly mountain man in the woods leaves them feeling awkward. The mountain man will be played by guest star Jason Alexander.
The puppets will be designed by Scott Johnson and Drew Massey, who most recently worked on "Warren the Ape" for MTV and "Muppets Wizard of Oz" for the Jim Henson Company.
The announcement was made at a Tuesday PaleyFest panel presentation in Beverly Hills, sponsored by the Paley Center for Media.
The puppet episode marks an effort by "Community" to keep things weird despite the exit of showrunner Dan Harmon, who was known for boundary-pushing stories. The best-known is a holiday episode that won a 2011 animation Emmy by imitating the claymation effects of specials like "Rudolph the Red-Nosed Reindeer."
Since taking over as showrunners this season, Moses Port and David Guarascio have tried to continue the ambitious elements that appeal to "Community" diehards while working to broaden its appeal with a greater focus on relationships.