Longtime Hollywood publicist later dedicated his efforts to AIDS awareness
Dale Olson, the legendary Hollywood publicist whose clients included Rock Hudson and Clint Eastwood, has died, a business associate of his told TheWrap. He was 78.
Olson died at the Burbank Healthcare and Rehabilitation Center at 12:20 a.m. on Thursday, following a long battle with cancer. He is survived by his spouse, Eugene Harbin.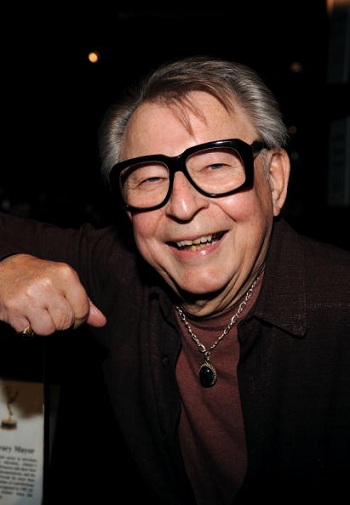 Olson, once a West Coast editor for Boxoffice and a drama critic for Variety, was a publicity director for the movie production company the Mirisch Company. He also served as an executive for Rogers & Cowan, and had his own public-relations firm, Dale C. Olson & Associates.
Also read: Notable Celebrity Deaths of 2012
More recently, Olson had served as an executive producer for White Oak Films.
"Dale was in every way our brother," White Oak Films president Merrill Capps said. "We're truly humbled to have been in his company — from his business savvy to his endearing smile, we're eternally grateful for his energy and passion. We miss him dearly."
"I will miss his charm, wit, and wealth of anecdotes of his Hollywood adventures," White Oak vice president Todd Klick added.
Olson's many other clients included Steve McQueen, Gene Kelly, Laurence Olivier and Shirley MacLaine.
Also read: Marvin Hamlisch, Composed "The Way We Were," Dies at 68
"He was not only an ace publicist, but also a true friend to me, and to so many in need in our industry," MacLaine said. "A great, loyal and generous man. Thank you, Dale."
Olson, who was born in Fargo, ND, in 1934, was a trustee of the Actors Fund, and received the Actors Fund Medal of Honor in July.
"This is a great loss for the Actors Fund. Dale was a staunch advocate for this organization, and I'm personally humbled by his commitment and dedication," Actors Fund chairman Brian Stokes Mitchell said. "I speak for everyone at the Fund when I say that he will be sorely missed."
"Dale was genuinely a person with a heart, who literally lit up a room when he came in," White Oak Films executive John Dayton remembers. Citing Olson's dedication to the Actors Fund, Dayton called Olson's death "a tremendous loss."
In later years, Olson dedicated his time to AIDS awareness and fundraising, after Hudson discovered that he had contracted the disease.
Also read: Judith Crist, Pioneering Film Critic, Dies at 90
"I learned about AIDS through Rock — the devastation of AIDS through Rock — which motivated me to be more active on a hands-on basis with AIDS," Olson said.
Services and memorials will be scheduled in the coming weeks. In lieu of flowers, donations can be sent to The Actors Fund.